14th November 2023
| News in your area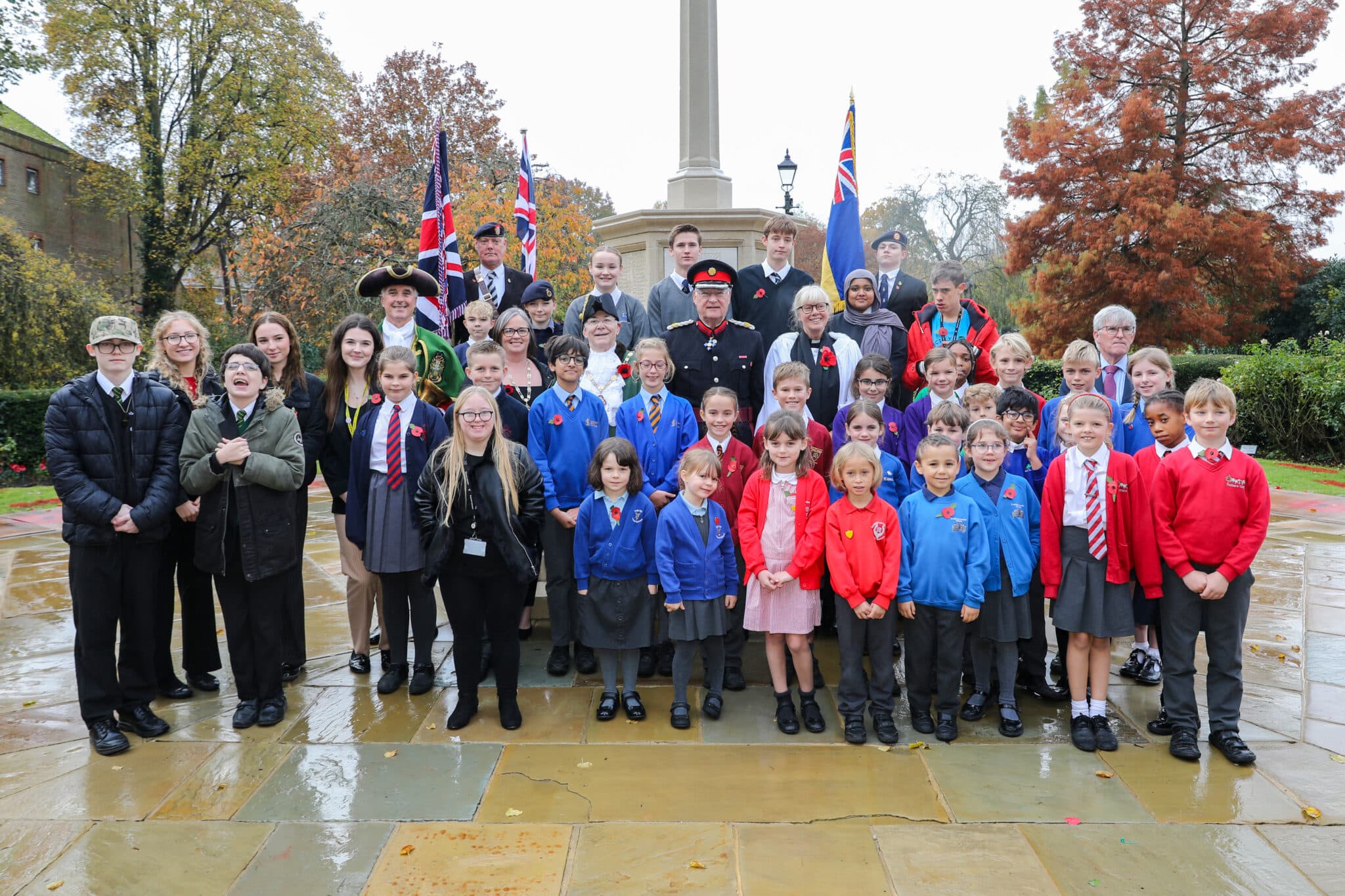 Remembrance in Surrey
On Friday 10th November, Deputy Lieutenant, Rob Douglas CBE attend the Schhols Remembrance Service in Farnham. Poems were read by pupils from All Hallows School Sixth Form, All Saints Infant School, Rowledge Primary School, South Farnham School, St Mary's Infant School and St Polycarp's. Other schools in attendance were Badshot Lea Infant School, St Andrews Infant School, The Abbey School, The Ridgeway School, St Peter's Primary School, Folly Hill Infant School, William Cobbett Primary School, Hale Academy, Highfield South Farnham Primary School and Potters Gate School.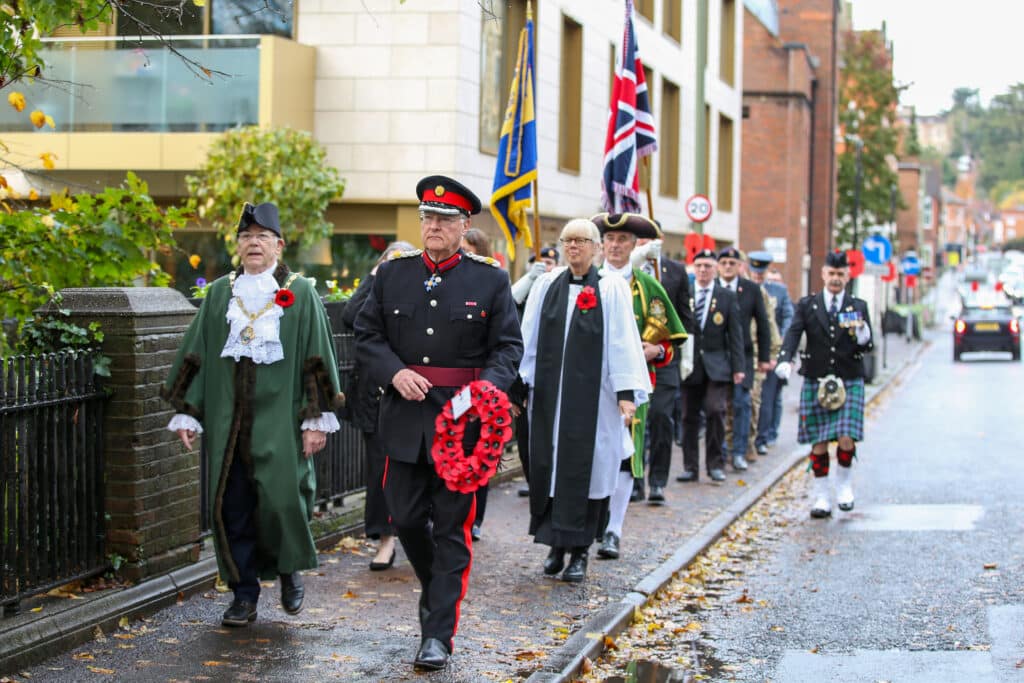 On Remembrance Sunday there were services held across Surrey including The county Service at Guildford Cathedral which was attended by The Lord-Lieutenant and three of his Lord-Lieutenant cadets.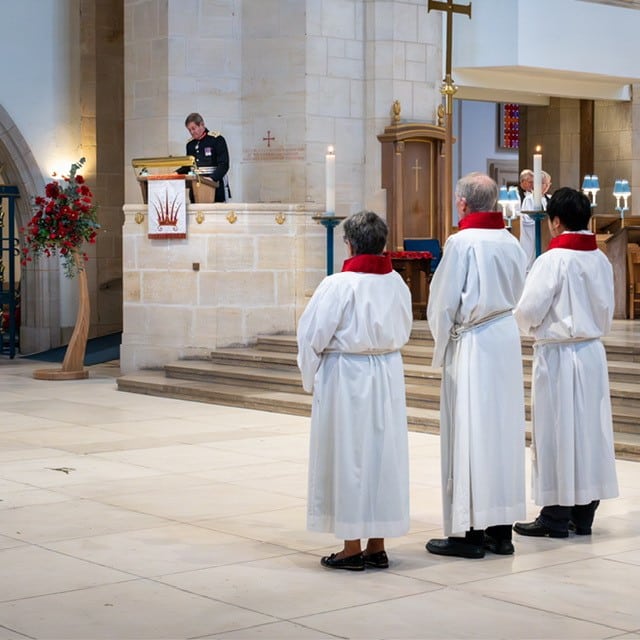 Remembrance Ceremony at Brookwood American Cemetery with Major General Tim Sulivan representing the Lieutenancy and attended representatives from the US Embassy, Canada, New Zealand, Germany & Poland.
Banstead Remembrance Service and Parade was attended by Deputy Lieutenant Brigadier Paul Evans OBE and was organised by the RBL .
Horley Remembrance was attended by Deputy Lieutenant Colonel Anthony Guthrie.
Guildford Remembrance was attended by Colonel (Retd) Patrick Crowley MBE DL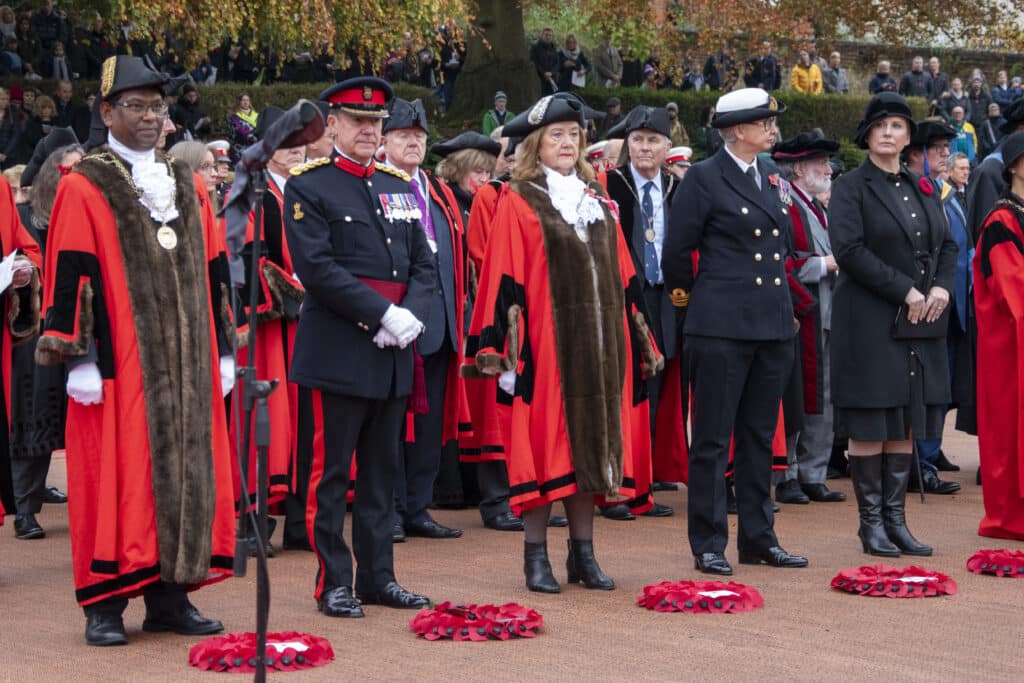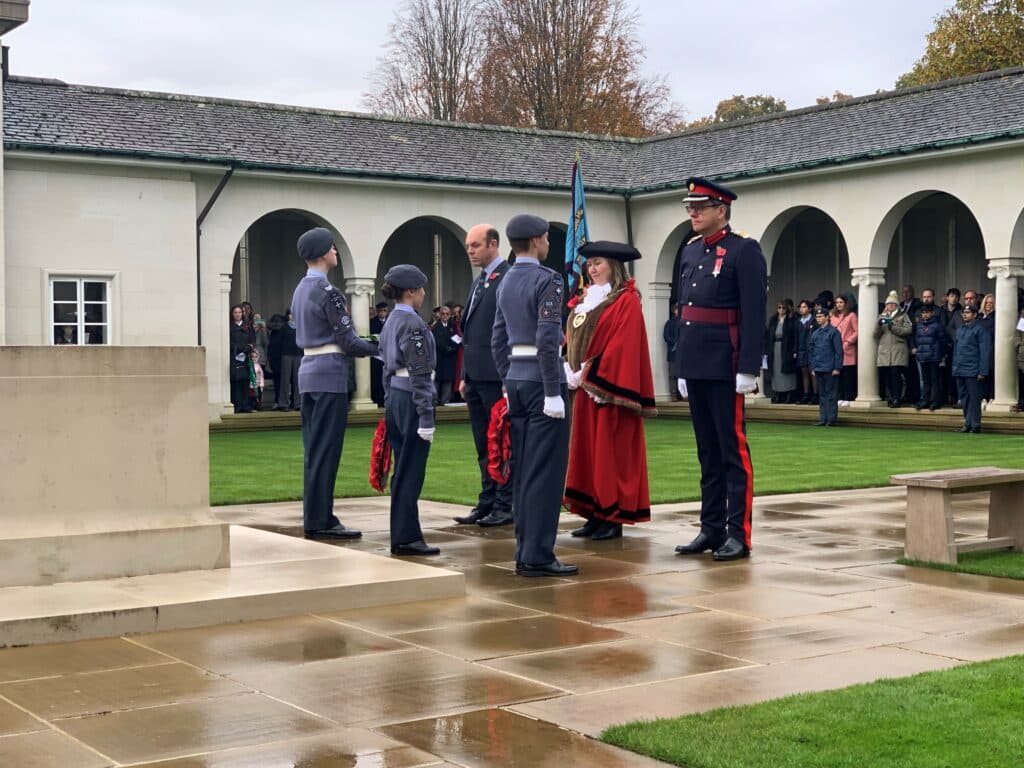 The Runnymede Air Forces War Memorial service was organised by the Royal Air Forces Association (RAFA), the South East and Eastern (SE&E) Area and cadets from 398 (Staines and Egham) RAFAC Squadron. The memorial recognises the shared sacrifice of over 20,000 Commonwealth air force servicemen and women who gave their lives during the Second World War and who have no known grave. The Lord Lieutenant was represented by Deputy Lieutenant Michael Hayman MBE.