22nd June 2021
| News in your area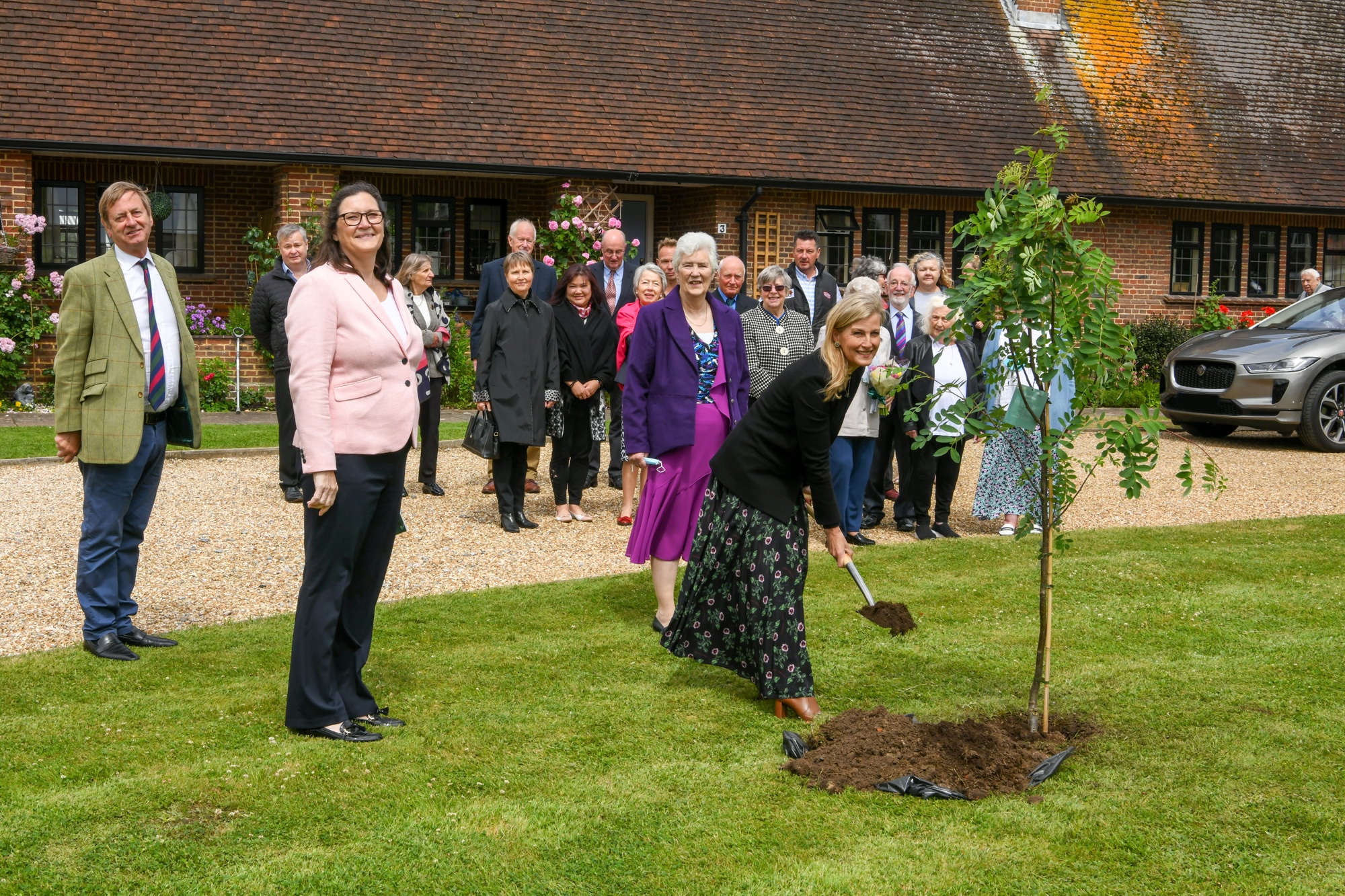 Royal visit to WC Lee's Almshouses in Windlesham
The Lord-Lieutenant was delighted to welcome HRH The Countess of Wessex GCVO when she arrived to visit The Trustees and Residents of the W C Lee's Almshouses in Windlesham today.
Her Royal Highness chatted to the Residents, Trustees and guests about the history of the building and the benefits of Almshouses, the refurbishments and extensions that took place at W C Lee's during 2020.
To commemorate the visit Her Royal Highnesses planted a tree on the front lawn.
The Trustees presented The Countess with a book called Celebrating Windlesham and a resident presented her with a posy of flowers.
This visit will be remembered by those present for many years to come.