21st July 2021
| News in your area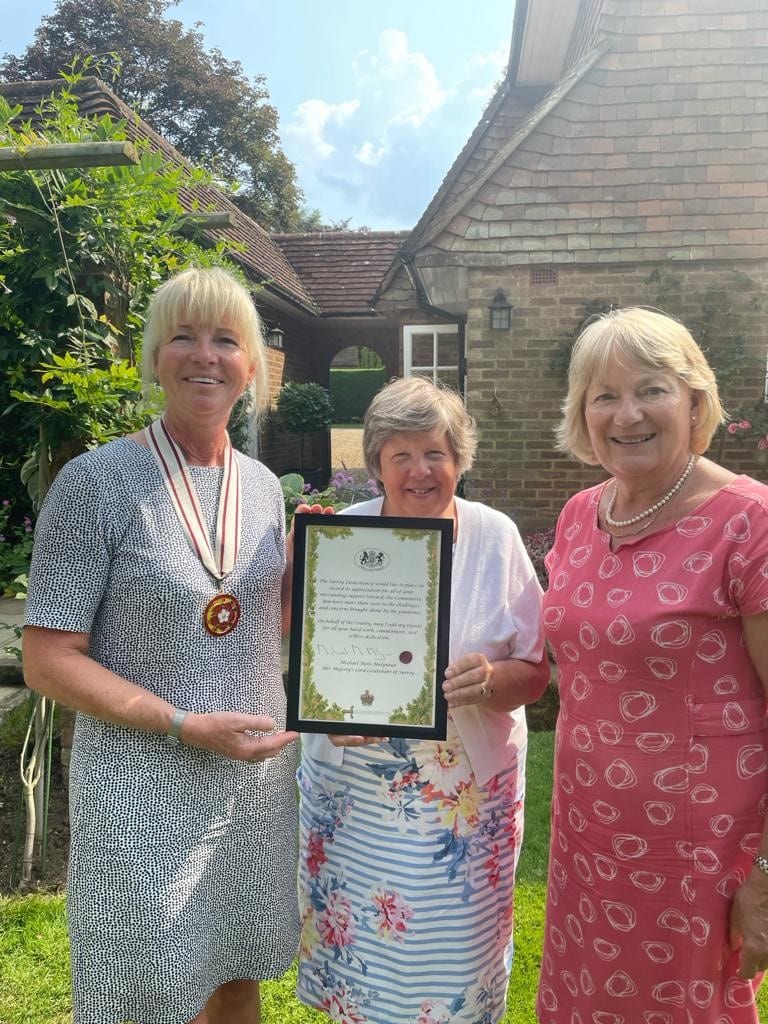 Shalford Lunch Club receive the Surrey Lieutenancy Certificate of Appreciation
On 21st July, Jane Macaulay DL was delighted to present a Lieutenancy Certificate of Appreciation to the Shalford Lunch Club.
They rose to the challenges brought about by Covid so that the group of people, to whom they used to serve lunch at the Malthouse, could continue to benefit despite the rules meaning that the meeting venue was no longer accessible. Lunches were delivered, bi-weekly, to individuals addresses and this one to one contact led to help being offered in other ways eg picking up prescriptions, posting letters etc. Calls were made on the Monday of lunch week to those due to receive a meal which were very much appreciated as it is another line of communication and was increasingly used to discuss problems or simply be the one person the elderly, vulnerable could talk to all day. This had a really positive impact on the lunch recipients mental health and well-being and was, and still is, so valuable to each of these people.
The pictures show the award being presented to Karen Summers and Alison Burrows. Also the ladies who have carried on delivering lunches throughout the pandemic and they are joined by Joyce Stockwood who was the founding members of the club and is now a recipient herself.