8th December 2021
| Lieutenancy News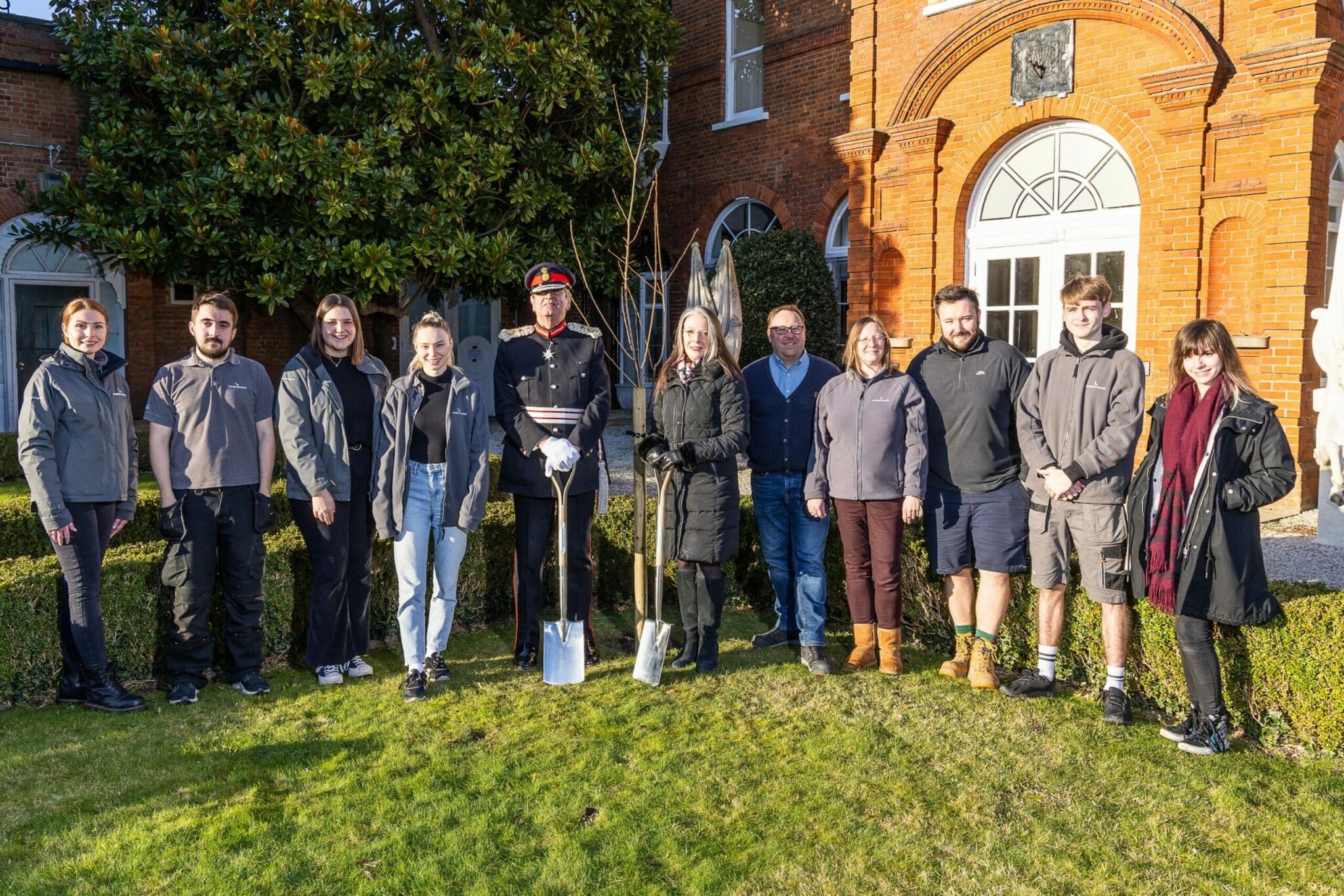 Shepperton Studios takes part in Queen's Green Canopy to begin its planting programme
On 2nd December, Shepperton Studios planted four cherry trees in the gardens of Littleton House as part of the Queen's Green Canopy initiative in honour of Her Majesty The Queen's Jubilee.
Attending the ceremony was the Lord-Lieutenant, Chief Financial Officer for Pinewood Group, Barbara Inskip, and staff from Shepperton Studios, including Zoe Atkinson the Operations Runner from the Kickstart 1 programme.
To coincide with National Tree week, the cherry trees (Prunus hillieri 'Spire') planted were the first of 30,000 trees and shrubs to be planted at the site over the next two years. The planting programme includes a wide variety of species including Acer, Scots Pine, Silver Birch and English Oak and forms a key part of the Studio's commitment to enhance the local ecology and environment. Over 2,000 trees, plants and shrubs will be planted across the site over this current season alone.
The Lord-Lieutenant said: 'I was delighted to plant a tree at Shepperton Studios today to mark Her Majesty The Queen's Platinum Jubilee 2022. The Queen's Green Canopy is an important part of the Platinum celebration in 2022. It will last as a living memory of Her Majesty's' unique service to our country over many years'
The Cherry trees were chosen in recognition of Mary Poppins Returns which was shot at the studios in 2018 and is in keeping with the rest of the trees in the gardens of Littleton House.