31st July 2022
| Lieutenancy News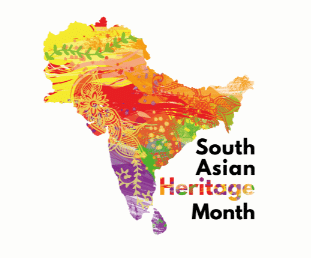 South Asian Heritage Month
South Asian Heritage Month runs from Monday 18 July to Wednesday 17 August every year.
It seeks to raise the profile of British South Asian heritage and history in the UK through education, arts, culture and commemoration, with the goal of helping people to better understand the diversity of present-day Britain and improve social cohesion across the country. It had its inaugural year in 2020.
South Asian people have made the county their home for centuries. From businesses to nursing and politics, and not to mention the contribution in two World Wars, you can discover some of the South Asian heritage connections though the collections at the Surrey History Centre.
Now in its third year, the theme for 2022's South Asian Heritage Month is Journeys of Empire.
From empires such as the Mughal, the Duranni, the Vijayanagar and the British, from indentured labourers forced to travel to the Caribbean and East Asia, and other migrants who travelled by choice to Africa and beyond, to the journeys that families made to the UK with just £3 in their pockets, we have all been affected by the journeys of empire.
The theme also reflects two major anniversaries taking place in 2022:
75th anniversary of the independence of India, Partition, and the creation of Pakistan (later known as East and West Pakistan)
50th anniversary of the expulsion of Ugandan Asians by Idi Amin
There are many official events taking place celebrating South Asian Heritage Month, lots of information can be found here.
For more information, take a look at South Asian Heritage Month.