19th April 2023
| Lieutenancy News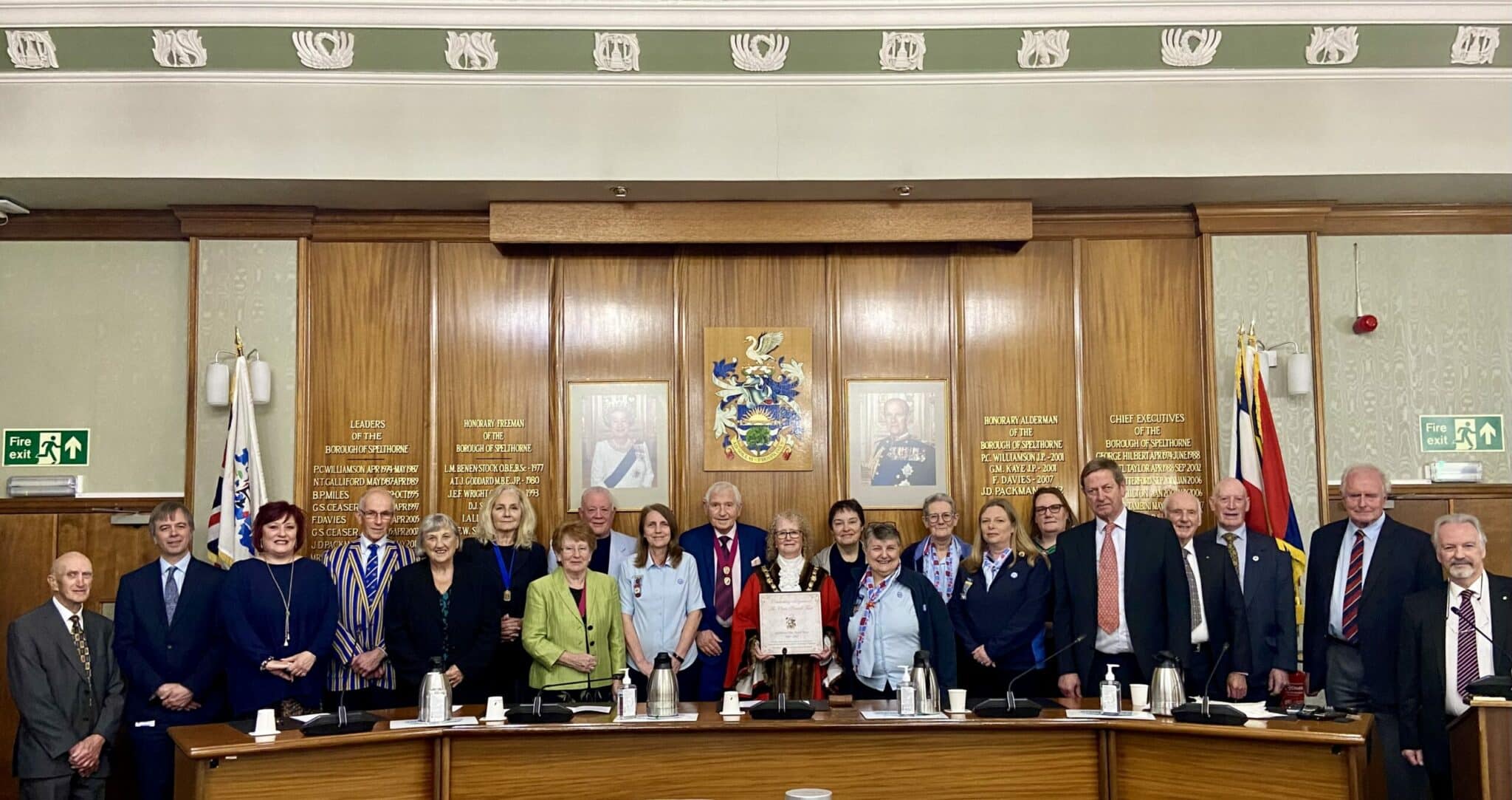 Spelthorne Civic Awards
On Tuesday 18th April, The Lord-Lieutenant attended the Spelthorne Civic Awards at their council chambers.
In 1982, Alf Goddard MBE JP DL founded the Civic Award Trust and the first awards were presented in 1983. After Mr Goddard was honoured with the MBE and the Freedom of the Borough, he referred to the many local people who devoted their time to a variety of voluntary services within Spelthorne. He felt that some form of recognition should be introduced for these people and soon after the Spelthorne Civic Award Trust was established under his chairmanship.
The Trust is administered by an independent body of Trustees and is supported by an annual grant from Spelthorne Council. This Civic Award acknowledges dedicated voluntary effort in the borough by honouring those members of the community whom the Trustees believe have by their
outstanding endeavour benefited members of the community. Nominations are invited annually for individuals who have shown dedicated service
for at least 12 years. Candidates are not required to be residents in the borough, providing the work for which they are nominated is carried out within Spelthorne. A Letter of Commendation was introduced in 2003 and is presented to those who have already received a Civic Award and have continued that service for at least a further 10 years.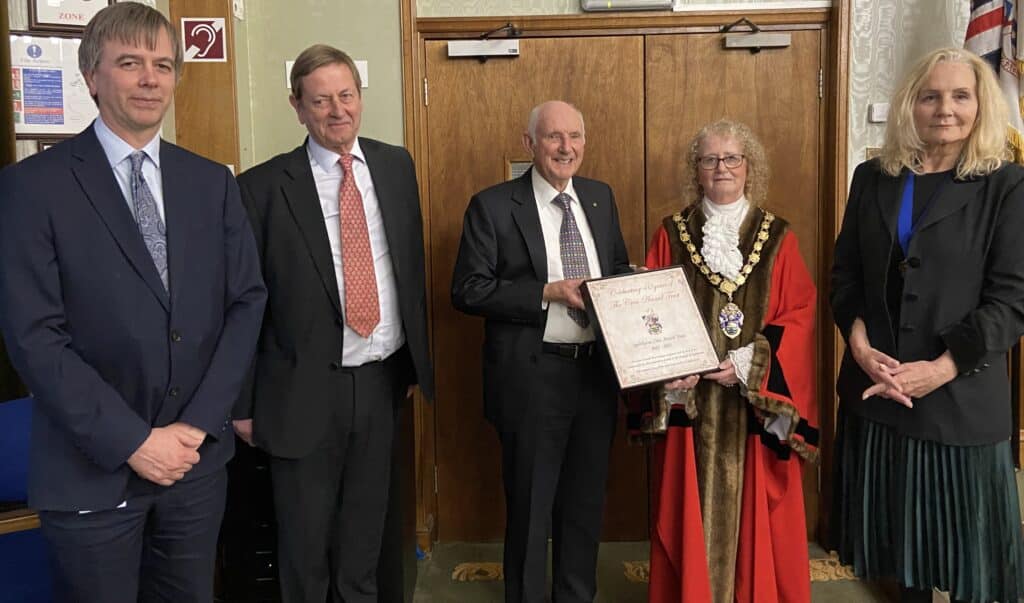 The Community Award Certificate acknowledges 'extraordinary service', resulting from the candidate's profession or trade, 'above and beyond the call of duty over many years, to the benefit of members of the community'. The awards are presented annually in April at a presentation evening in the Council
Chamber of the Spelthorne Council Offices. A Roll of Honour on display at the presentation ceremony is inscribed with the name of each recipient.
The Trustees would like to hear from individuals and local and voluntary organisations about persons known to them who have devoted outstanding personal effort to voluntary services, of at least 12 years or more, to the benefit of the local community.
Nomination forms are available from the Trust Secretary, David Martin civicawards@gmail.com and the closing date for nominations is 31st January 2024.