20th June 2022
| News in your area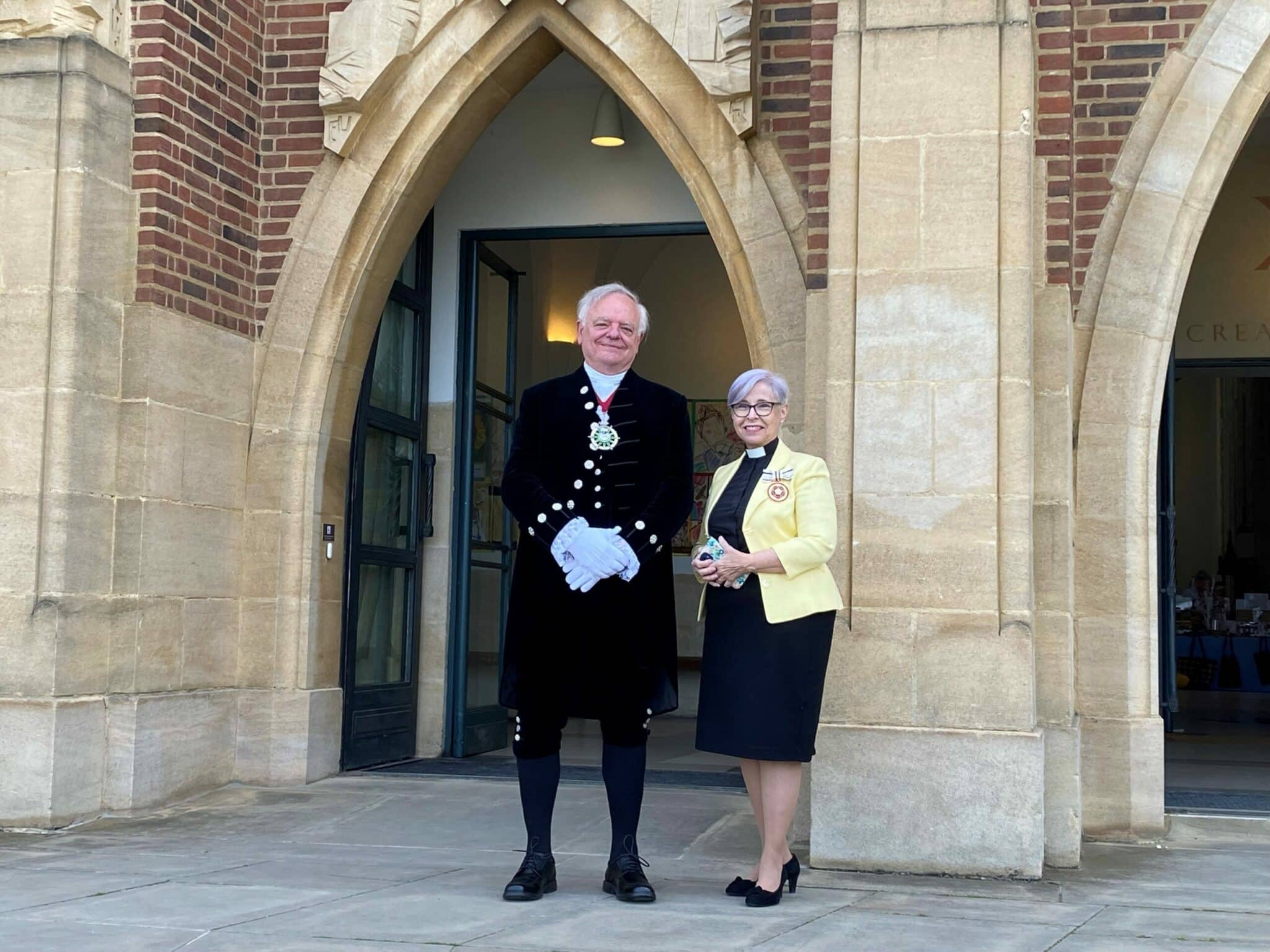 Surrey Charities Roadshow
On Thursday 16th June, Guildford Cathedral held an inaugural 'Surrey Charities Roadshow' Opened by the High Sheriff of Surrey, His Honour Christopher Critchlow DL.
The roadshow aimed to support charities in Surrey by creating an opportunity to engage with donors, supporters, and the public. Members of the public came come along to find out more about how the charities can support them personally, or how they could help the charity through volunteering or becoming a donor.
Without the support and awareness of the communities they serve, charities are unable to survive. The event gave visitors the opportunity to meet charity staff in person and learn more about them, explore volunteering opportunities, understand how charities can help and support people, and in addition, learning how they can support the charities.
Louise Musgrove, Head of Events at Guildford Cathedral commented: "We are delighted to be launching the 'Surrey Charities Roadshow' at the Cathedral. We have a wide range of charities attending, all of them bring vital services to the local community"
Steve Page of Surrey Charities Network held their monthly networking event at the roadshow, Steve commented: "We are pleased to be holding our June networking meeting at the Cathedral's first roadshow. It is a great opportunity for the community to come and meet a wide range of Surrey based charities."
Charities attending the event included 'Age UK Surrey,' 'Citizens Advice Guildford and Ash', 'Crossroads Care Surrey,' 'Satro', 'Your Sanctuary', 'The Loop – Surrey', 'Healthwatch Surrey', and 'The Brigitte Trust – Helping people live well beyond diagnosis' and 'Care for Guildford' and 'The Grange Centre at Bookham'.
If you are a charity and are interested in purchasing a pitch at the event, please visit their website at https://www.guildford-cathedral.org/events/boxoffice/596