17th May 2022
| News in your area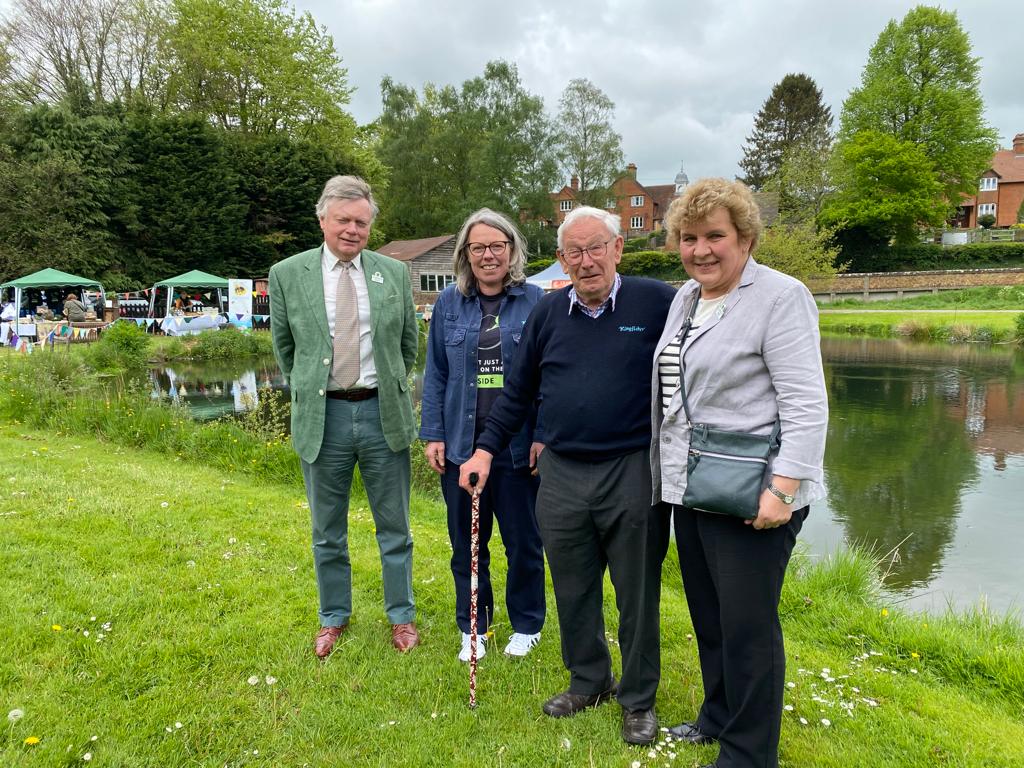 Surrey Day 2022
On Saturday 8th May, Surrey Day, The Vice Lord Lieutenant, Sir Stephen Lamport, and his wife Angela, Lady Lamport visited Kingfisher Farm Shop in Dorking where they met with owner Marion McBurney whose family have owned the farm since 1854. Marion runs the business with her father Barrie and their outstanding team.
Kingfisher Farm is most famous for their nutritious home-grown watercress, the family-owned Kingfisher Farm Shop has been growing this quintessentially English product at Abinger Hammer since 1854. Their watercress is grown in natural spring water, which provides all the necessary nutrients without the aid of fertilisers or insecticides. The Farm Shop itself, has become an increasingly important part of the business over the years and the original watercress shed became the present shop in 1999. They support many food and drink producers in the local area and Kingfisher watercress is used by local pubs and cafés. Their flower shop also decorates some of the top pubs and restaurants in Surrey.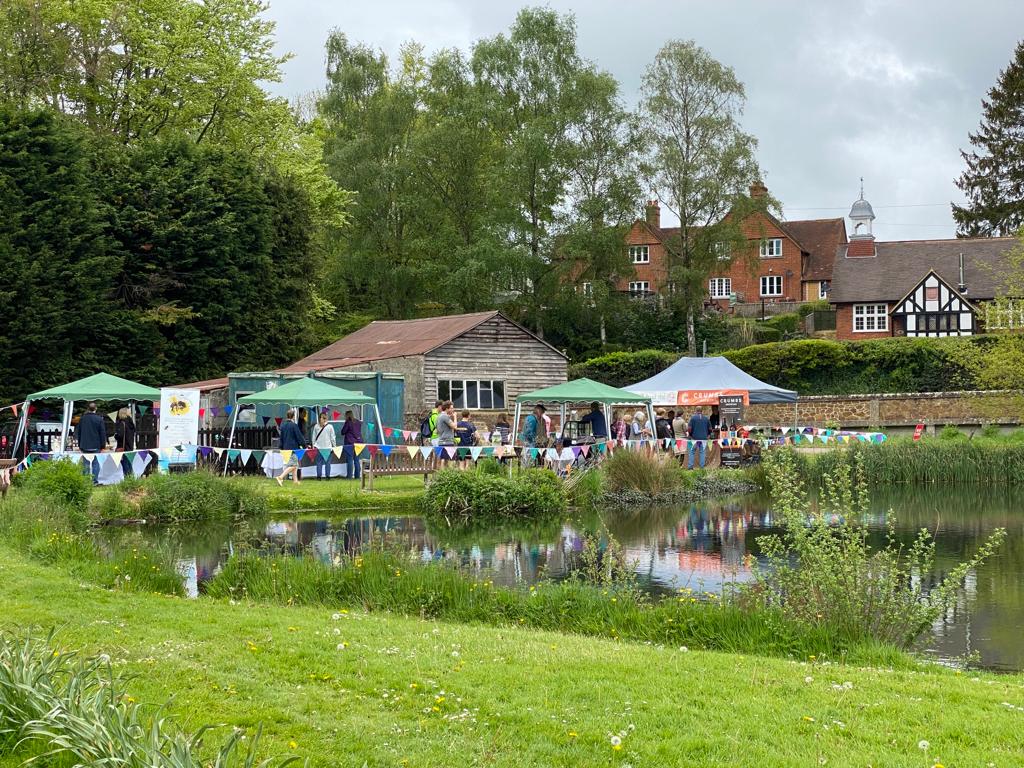 Sir Stephen then took a tour of the watercress beds where he was introduced to keeper, Reese Overington, he then went on to the farm shop where there was a small local food market set up to mark Surrey Day, "A Day Out In Surrey". Sir Stephen, and Marian walked around the market to view local produce stalls from Chalk Hills Bakery, Crumbs Brewing, Mandira's Kitchen, Bee Friendly, Surrey Hills Coffee, Nutfield Dairy and Norbury Park Cheese Company.
It was then on to Watts Gallery, Artists' Village which is a unique Arts & Crafts gem nestled in the Surrey Hills. It has stunning Victorian paintings and sculpture in the historic Watts Gallery, Gift shop and Tea Shop. Nearby is the Grade I listed Watts Chapel, taking in the beautiful woodlands and grounds and across the road is the artist's home, Limnerslease, where you can find out more about the lives of G F and Mary Watts. In the Pottery Building there is art for sale in the Watts Contemporary exhibition.
It is one of only a few galleries in the UK devoted to a single artist and is often hailed as a national gallery in the heart of a village.