30th May 2023
| News in your area
Surrey Day 2023
On Saturday 13th May, Surrey Day, The Lord-Lieutenant visited several different Surrey venues. Here is the link to the BBC Podcast that was aired on Surrey Day.
https://www.bbc.co.uk/sounds/play/p0fmrj0p
First stop of the day was Ripley Museum where The Lord-Lieutenant met with the Chairman, Cameron Brown, to view their latest exhibition on Newark Mill. The exhibition tracks the history of one of the largest mills in the UK, dating from Saxon times.
Then on to Ripley Common where he met with the Chairman of Ripley Farmers Market, Sally Erhardt and volunteer Comms Manager, Diane Cooper for a tour of the farmers market to taste their produce. Ripley Farmers Market is an award-winning market run as a charity and staffed entirely by volunteers. Profits from the market are given out in vouchers to those in need in the community who can then spend the vouchers at the market.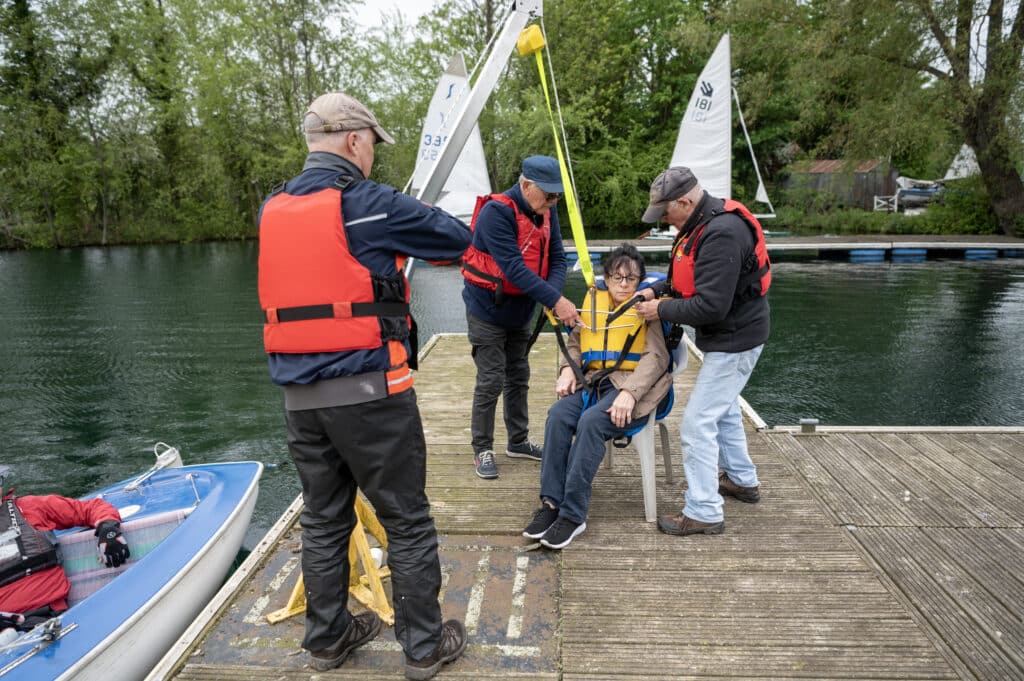 Whilst at Ripley Farmers Market, and broadcast on BBC Radio Surrey, the Lord-Lieutenant presented Di Prideaux with a Lieutenancy Appreciation Award for her work over many years with The Fountain Centre.
It was then on to Chertsey, to meet the owners of Michael Dennett Boat Builders. Established in 1962, this family run business is dedicated to traditional methods of boat building and joinery and keeping alive age–old traditions rarely seen in today's society. Michael started when he was 15 with Horace Clarke's Boatyard in Sunbury. He launched his own yard in 1988. Currently the boatyard is restoring some of the Dunkirk Little Ship, used in the evacuation of many troops stranded on the French coast during WWII.
The Lord-Lieutenant then visited Littleton PHAB Disabled Sailing Club and met with Chair, Roz Lamb. As part of their Open Day, he viewed a demonstration of hoisting a disabled sailor into a dingy and met with disabled sailors and volunteers at Phab Sail.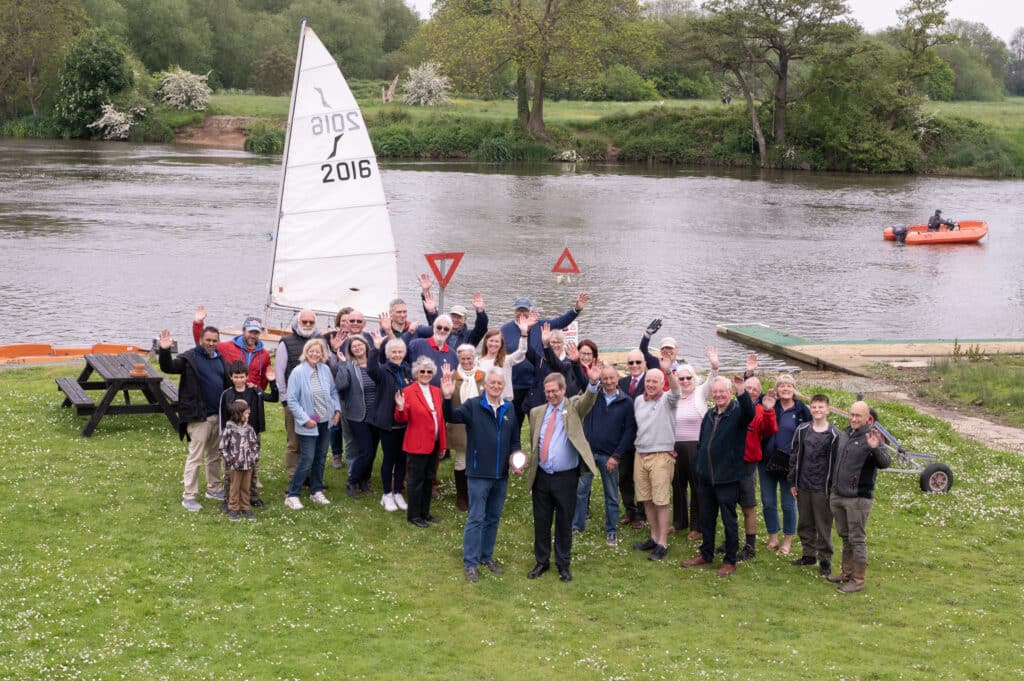 Next stop was Desborough Island. Met by Commodore Mike Daly, The Lord-Lieutenant opened a new plaque to commemorate the 75th anniversary of the Club, and met youth sailing teams setting up for a sailing afternoon. Then on to the Nauticalia and Shepperton Ferry, where he met with Ferry Master, Chris Murdoch to take the ferry over to D'Oyly Carte Island. Met by Andy Hill, the new owner of D'Oyly Carte Island, Andy and his wife Sheila are currently renovating the Arts and Crafts House built by Savoy Hotel. Owner Richard D'Oyly Carte (who was the Impresario behind Victorian Operetta duo- Gilbert and Sullivan), the building has been derelict for many years and was owned by a Chinese developer. Andy and Sheila are planning for the Royal Opera Company to perform there this year along with other artists.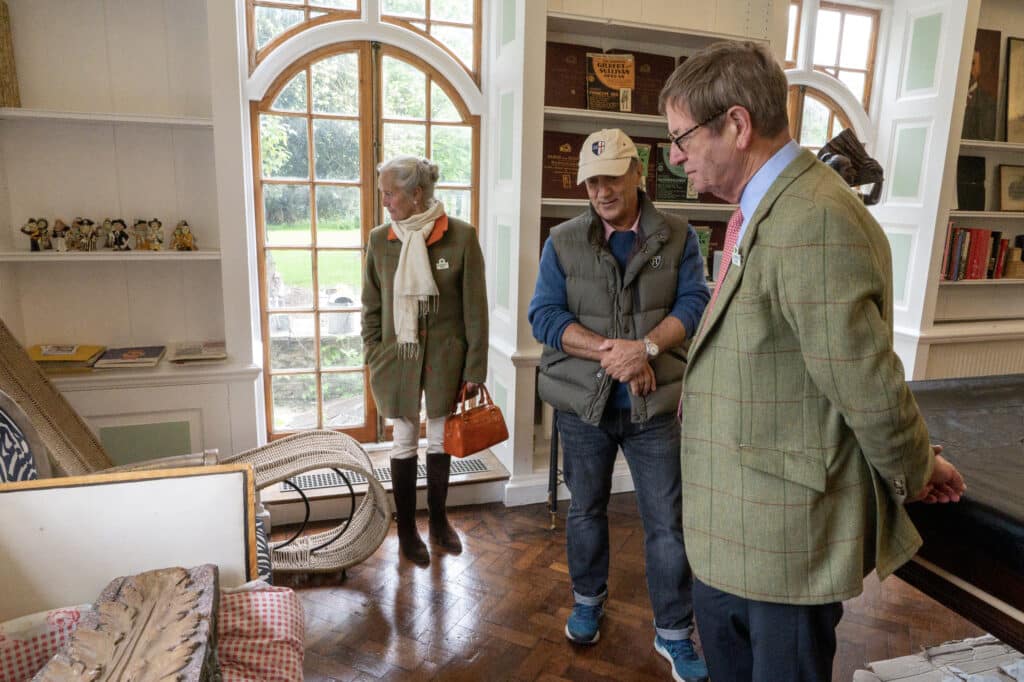 Then on to Shepperton Lock to meet the longest serving lock keeper in Surrey, Steve Newman BEM, where The Lord-Lieutenant viewed the lock being operated.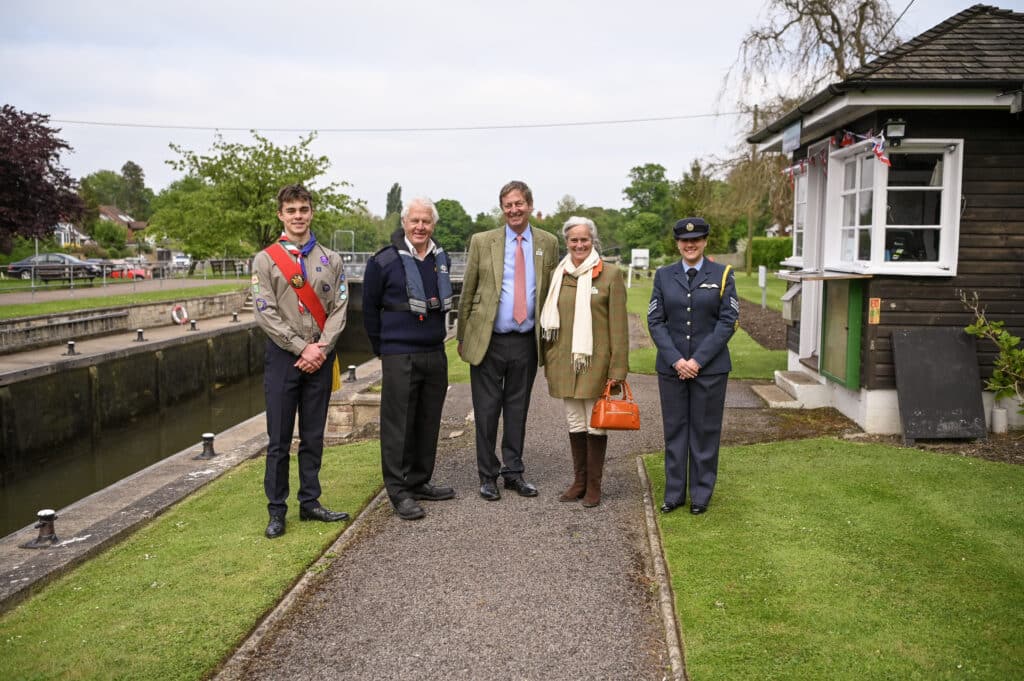 Back on then to Nauticalia, the largest online marine shop, which owner Chris has diversified to accommodate a variety of startup businesses along with a hugely successful café run by his son in law.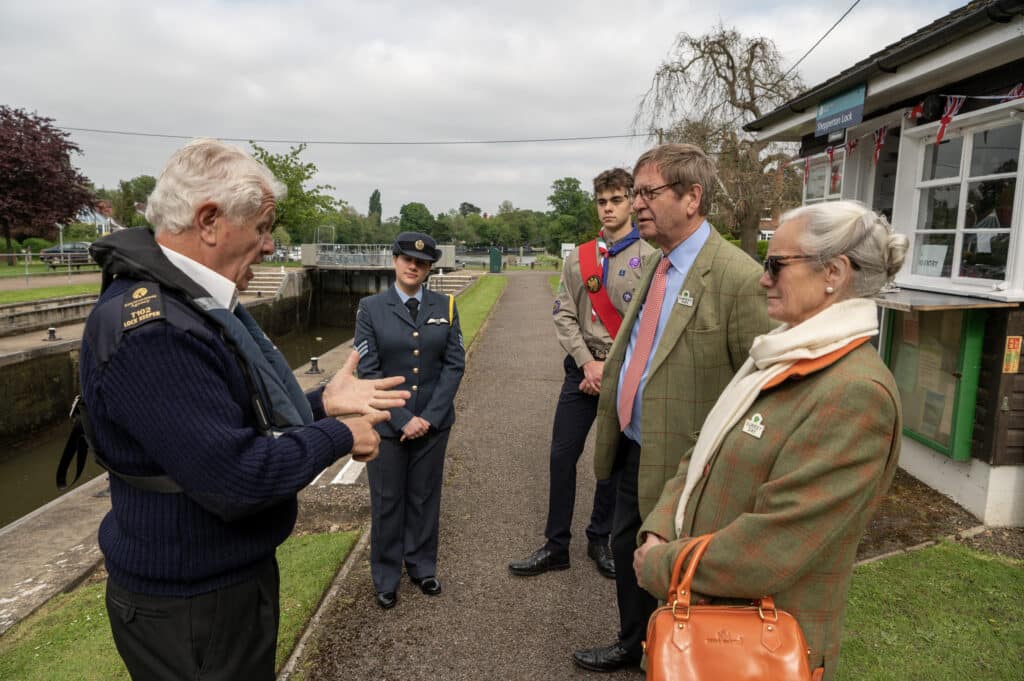 The Lord-Lieutenant then went on to meet Cat Hayes, who runs the multi award winning, 'Totally Tangerine' cookery school that works with local schools and charities to teach people how to cook economical meals and also made a visit to the Willow & Finn Candle Making studio.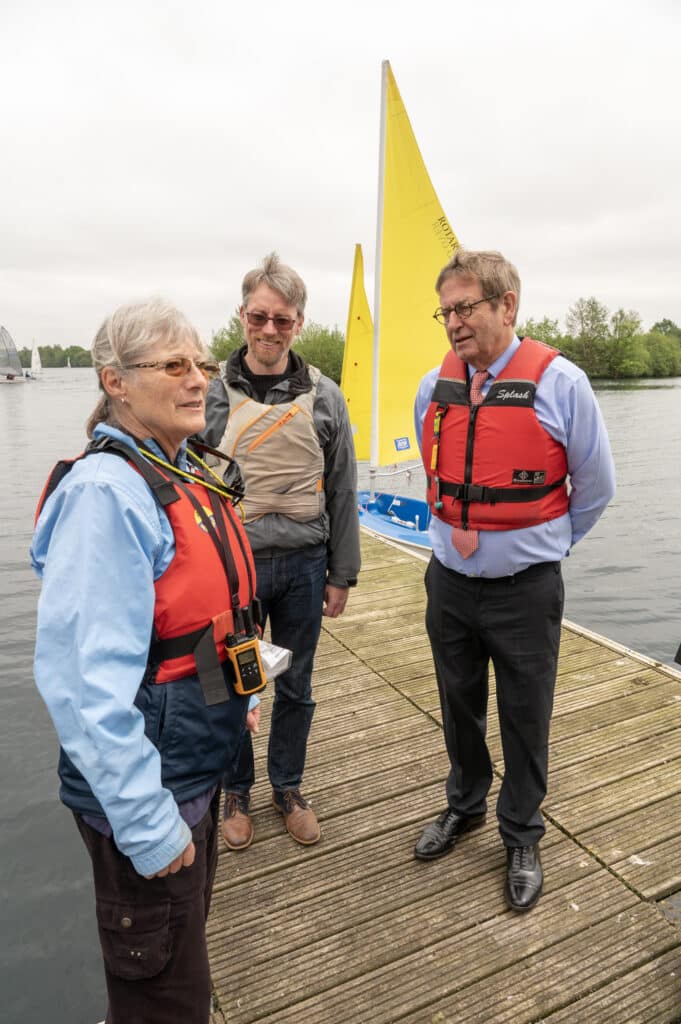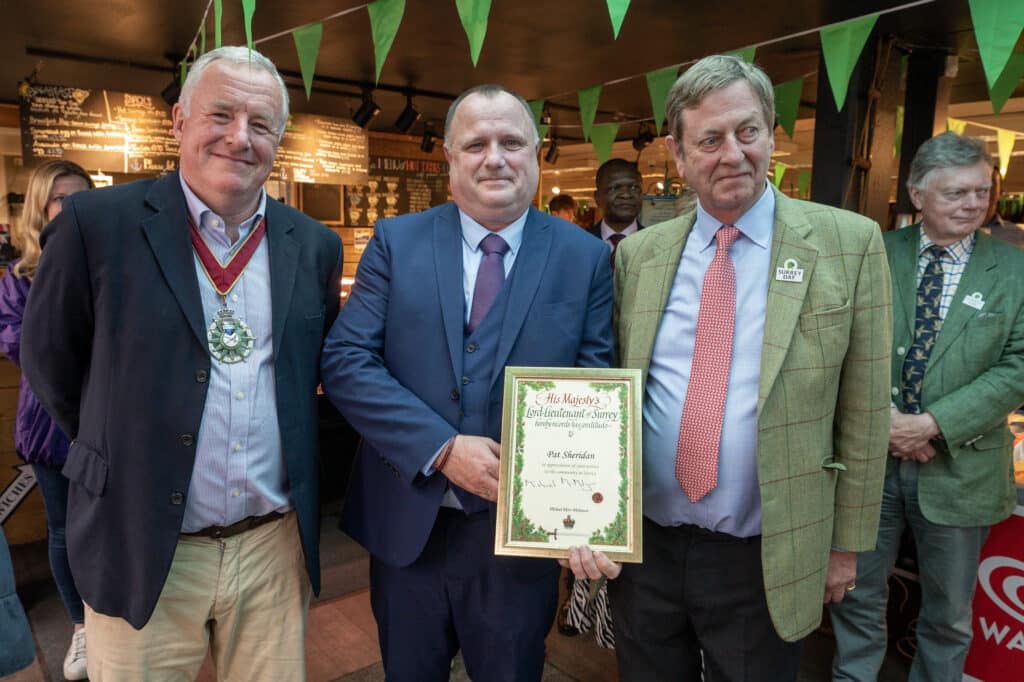 The last part of the day was a tea party held at the Nauticalia Café with Surrey Day VIPs and guests, where The Lord Lieutenant presented live on BBC Radio Surrey, Pat Sheridan from the Surrey Fire Veterans Hub with a Lieutenancy Appreciation Award. Pat, is an ex-Surrey Fire Station Commander at Guildford and works with the veterans hubs established at fire stations in Guildford, Fordbridge, and Woking.
Visit Surrey also wrote a short article on Surrey Day, please read here.