6th May 2022
| Lieutenancy News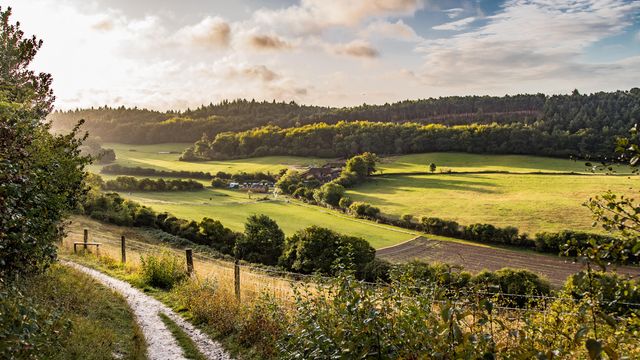 Surrey Day 7th May 2022
Join us in celebrating Surrey Day on May 7th, 2022, with a full line-up of fun and festivities including walks along the North Downs Way and our ambassador Eamonn Holmes tasting the Great Surrey Menu at Loseley Park
Get set for the fourth annual instalment of Surrey Day on May 7, when we'll be shining a light on all the reasons we love living in the county, and the wonders on our doorstep. This dedicated day, which calls upon residents old and new to join in the celebrations, was founded by BBC Radio Surrey executive producer and presenter Mark Carter and this year is brought to you in partnership with Surrey Life, Visit Surrey, the Surrey Lieutenancy and Local Food Britain.
The Lighthouse in Woking is delighted to be part of Surrey Day, celebrating the wonderful people and community organisations that make Surrey special.
In their work in Woking, The Lighthouse charity supports the vulnerable and marginalised, they daily see remarkable generosity and compassion from local residents and businesses who volunteer, donate, and cheer them on.
They will be chatting to BBC Radio Surrey about this as the Surrey Day bus visits Woking, so listen out at 5.20pm on Saturday 7th May to find out more.
Surrey Day is a time to celebrate all the wonders on our doorstep – Credit: AmArtPhotography/Getty Images/iStockphoto.