1st September 2021
| Covid-19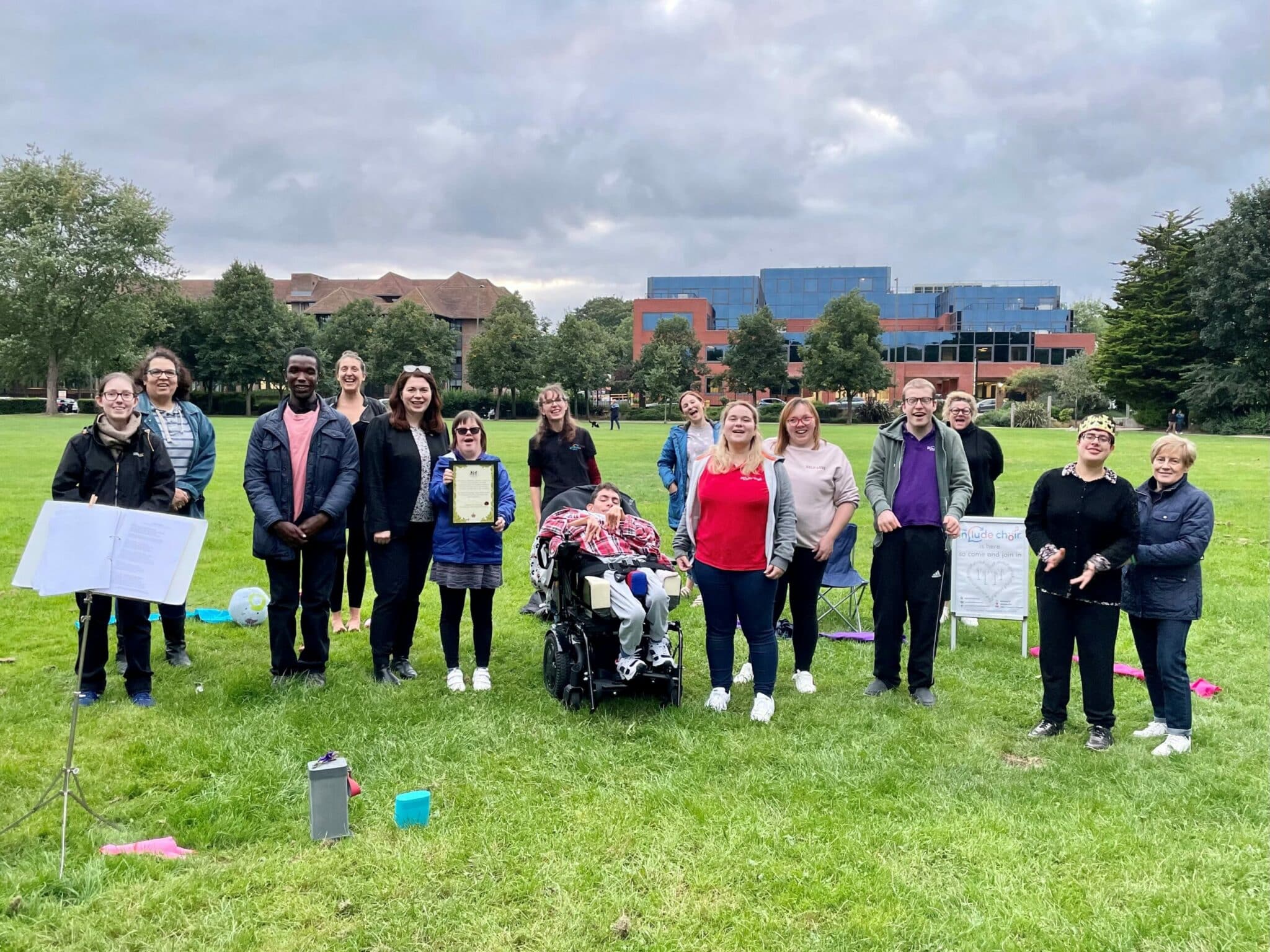 Surrey Lieutenancy Appreciation Award for the Include Choir
On 1st September the Include Choir welcomed Deputy Lieutenant, Nicola Dawes who was delighted to present them with the Surrey Lieutenancy Certificate of Appreciation, and to say thank you on behalf of the Lieutenancy.
During the pandemic Alix Lewer and her team continued to deliver virtual services for people with communication needs and learning disabilities and not only adapted to the challenges but further developed the charity's services. They quadrupled their service delivery, doubled their volunteer numbers, developed online training and opened the Include Choir Online to over 300 people across the UK.
More details about this wonderful charity can be found here.