11th August 2021
| Covid-19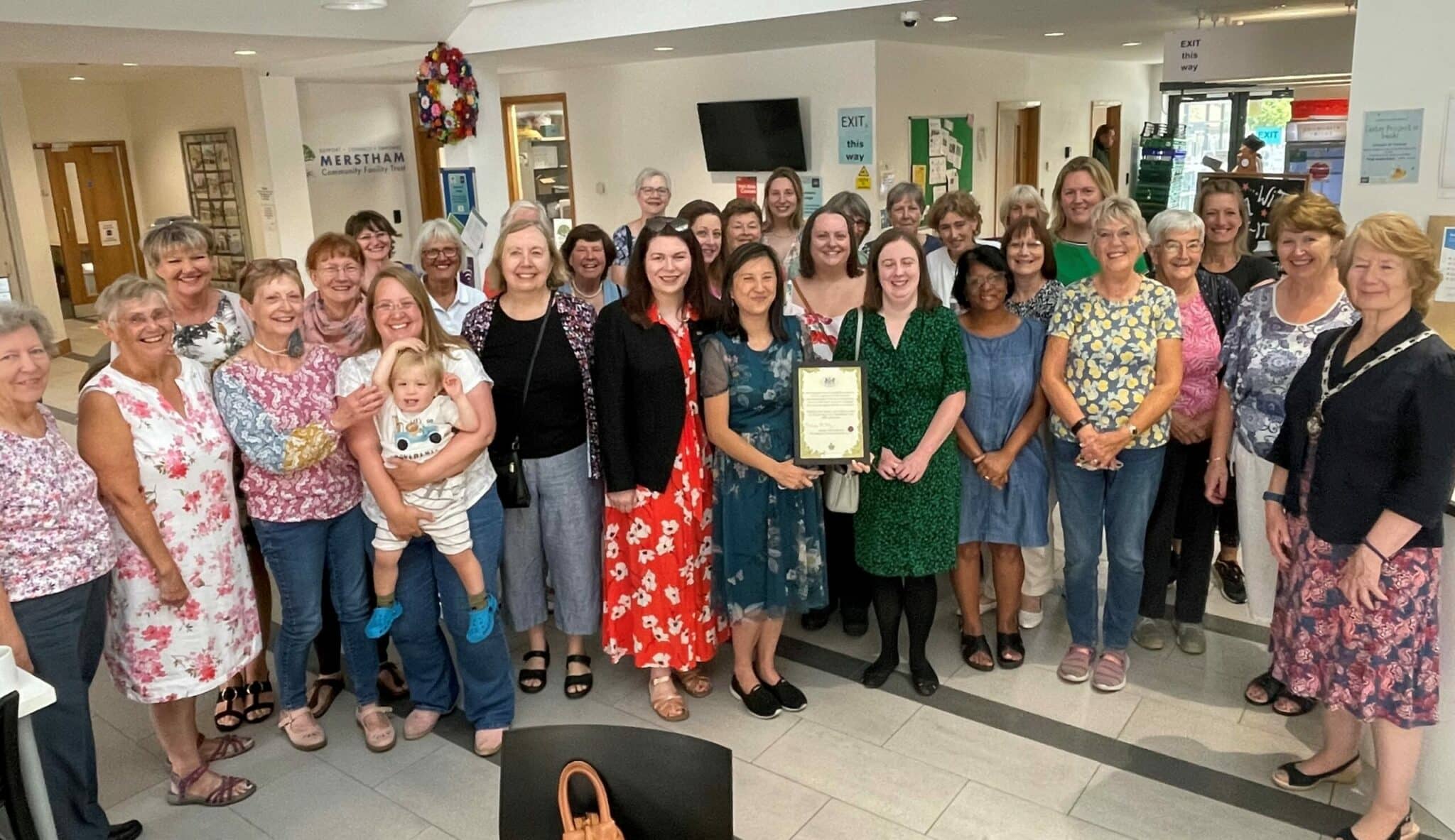 Surrey Lieutenancy Certificate of Appreciation for Scrubs for Heroes Redhill, Reigate & Horley Group
On the 24th August 2021, the Scrubs for Heroes Redhill, Reigate & Horley group welcomed Deputy Lieutenant, Nicola Dawes to the Merstham Mix café where Nicola presented them with the Surrey Lieutenancy Certificate of Appreciation. Also in attendance was the Deputy Mayor of Reigate & Banstead, Cllr Rachel Turner.
This talented group worked to produce over 6000 scrubs, washbags and face masks during the pandemic, these items were a lifeline to local hospitals, health services and charities. They used their skills to source and distribute the materials needed, and Nicola heard stories of resourceful solutions they came up with like empty churches being used as a site to spread out and cut material. The group also made face masks that were sold in the community to raise funds for local charities that had been impacted by the pandemic.
An inspiring group who connected virtually during the pandemic – it was wonderful to use the presentation as an opportunity for them to meet in person for the first time and to celebrate their efforts with tea and cake.