26th September 2022
| News in your area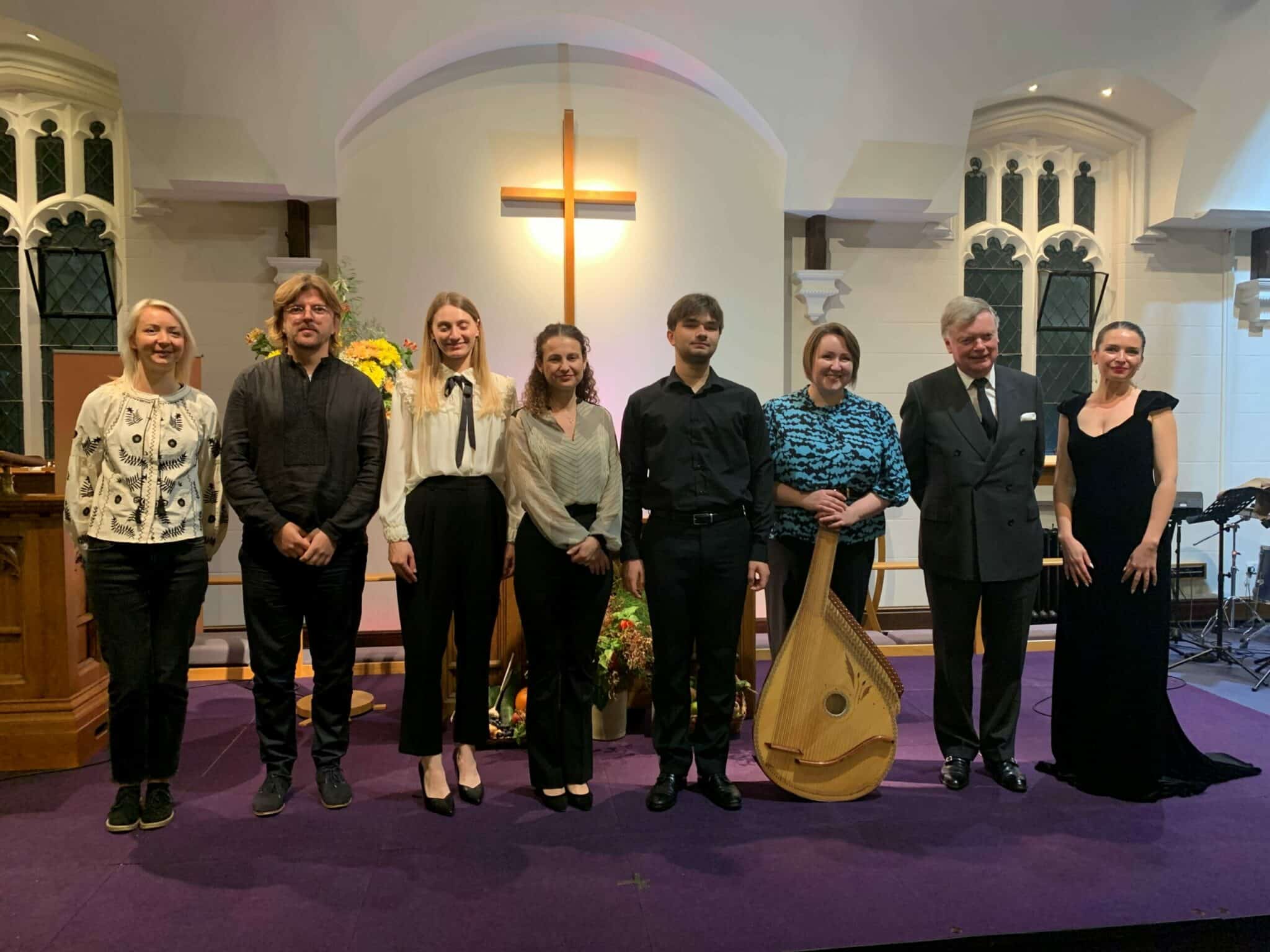 Surrey Stands With Ukraine'
The Vice Lord-Lieutenant, Sir Stephen Lamport, was guest of honour at an evening of Ukrainian music organised in Epsom Methodist Church on 24 September by the Epsom-based charity, 'Surrey Stands With Ukraine'.
A group of highly talented young Ukrainian musicians, most of them refugees from the war, performed at an international standard a programme of classical and modern Ukrainian works. The evening was attended by many Ukrainian refugee families living in the Epsom area.
'Surrey Stands With Ukraine' is one of a number of charities established following the invasion in February. It supports the people of Ukraine by collecting first aid and search and rescue supplies needed by those on the ground, and organising transport to deliver these supplies from Epsom to the Polish/Ukrainian border.