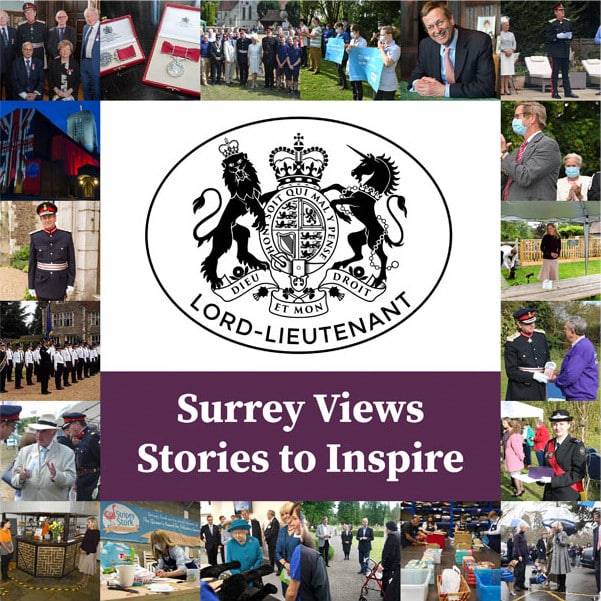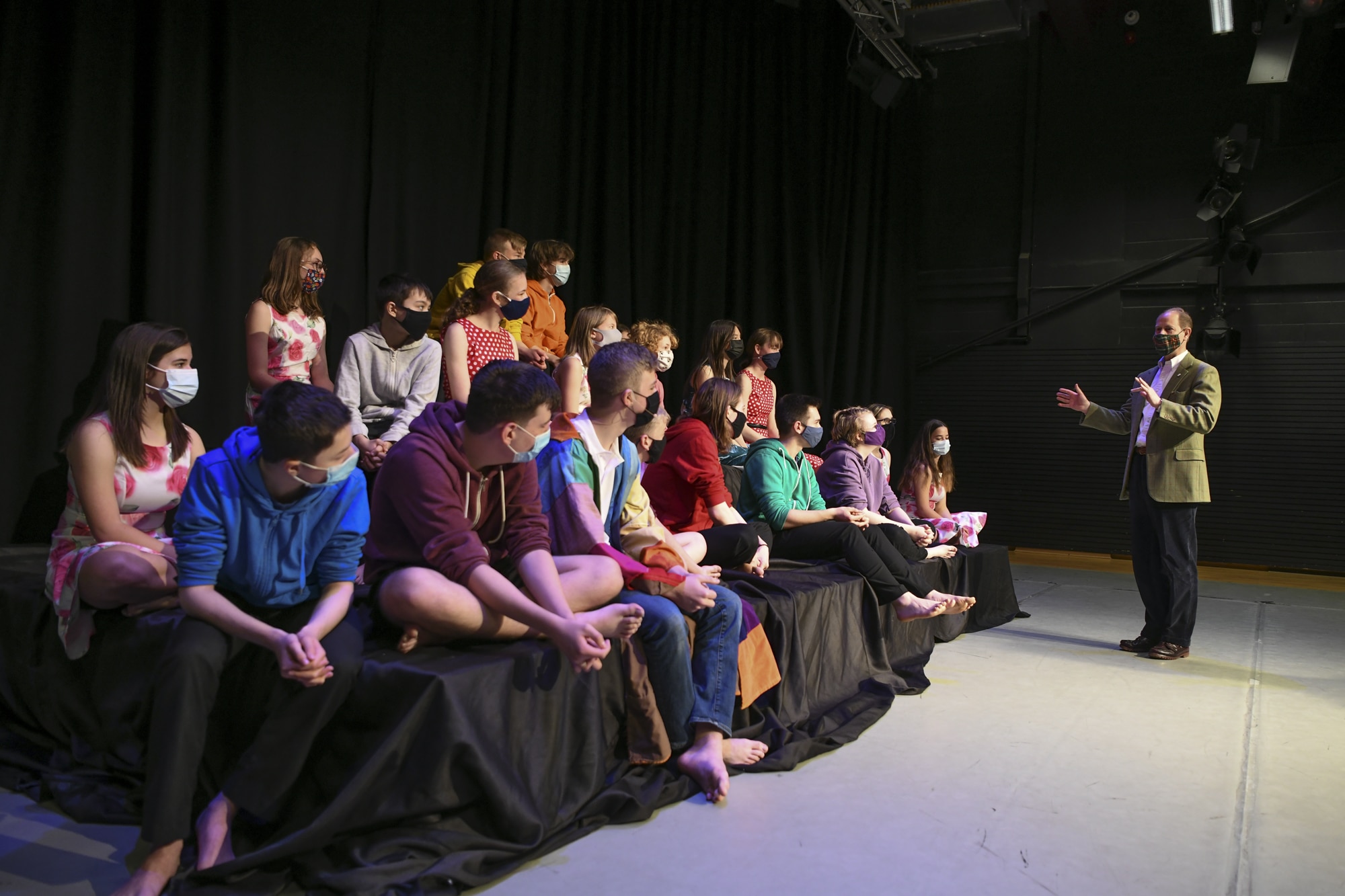 Arts and Culture webinar
The Lord-Lieutenant of Surrey hosted an Arts and Culture webinar on Wednesday 23rd June on zoom. Over 100 representatives from the county's arts and cultural organisations, local councils, universities, schools and well-being charities attended the event, as well as artists and freelancers, arts enthusiasts, volunteers and representatives from national bodies..
The purpose of this 1.5 hour breakfast meeting was to start a conversation with all those involved in arts, culture and heritage to find a way to strengthen the contribution and impact of this vital area on the identity, role and well-being of Surrey. This is especially vital as communities and individuals start to rebuild, following the pandemic.
The idea for this event came from the Surrey Lieutenancy Arts and Culture Focus group, which aims to throw a light on Surrey's strengths and needs in this area to support its growth. The Focus group is Chaired by Deputy Lieutenant Perdita Hunt and includes other DLs Robert Napier, Andrew Wates, Caroline Breckell and Sally Varah and Vice Lord-Lieutenant Sir Stephen Lamport, and has been joined by Chris Howard, Chair of Visit Surrey.
It was a joyful occasion. There is so much to celebrate in our rich heritage and current activity in arts and culture in Surrey. The Lord-Lieutenant introduced the event, Dame Penelope Keith DL and Sir Richard Stilgoe DL took part, and there were three interventions – one looking at the unique properties of the arts and culture scene in Surrey and its need; one addressing the social impact of the arts and culture; and one looking at the way investment in the arts can be channelled. The sessions were convened by Alistair Burtenshaw, Director of Watts Gallery Trust, Sally Varah DL and Marie Snelling, Executive Director of Communities and Transformation, Surrey County Council. The webinar included a short time for break-out groups to discuss their views on the next three steps needed to support the growth of arts and culture in Surrey, in particular to address the post-Covid needs.
The objectives of the day were to inform the development of an arts and culture strategy for Surrey, and to make connections, build awareness and support the future needs of organisations and those involved in the arts and heritage in Surrey
What happened?
Through the contributions made during and after the event there are some clear themes emerging.
There is a strong need for 'connectivity' among those working in, or for, the arts and heritage in Surrey. There are some 'black holes' of knowledge and there is a lack of sign posting for those who want to make contact.
Following on from this there is a desire for an overarching structure/framework for the arts and culture in Surrey to develop exchanges, raise the profile, increase income etc
Money will support vision. We have witnessed this already in Surrey with the phenomenal success of the construction of an opera house in just one year, the revival of Watts Gallery – Artists' Village and the development of Clandon Park after the 2015 fire. There is a need for a Surrey vision, and an elevator pitch.
Surrey has much to boast about, but too few recognise its artistic and creative strengths: the depth of work in disability arts, its strong amateur and professional music network, its high level of participation and volunteering. And there is a need for embracing more young people – working with schools and youth, especially in rural communities and areas of deprivation.
The strongest requests for next steps in the light of these themes were:
Create an audit of what is happening in the county and compile a list of contacts. This would support the connectivity and help with awareness.
Develop a 'cultural trust' which could lead the development and implementation of an arts and cultural strategy for Surrey, develop an elevator pitch for the sector and provide the framework for gaining more investment and identity.
Continue building connections between individuals and organisations digitally or in person.
We want this webinar to be the catalyst for connectivity.
If you are interested in joining the conversation please contact:
Caroline Breckell DL, Surrey Lieutenancy: caroline.breckell@surreycc.gov.uk
Sue Wills, Surrey County Council: Susan.Wills@surreycc.gov.uk
Chris Howard, Visit Surrey: choward006@googlemail.com