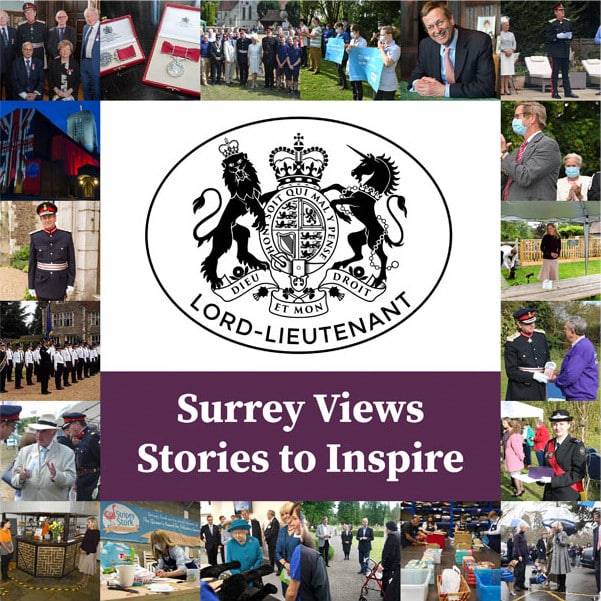 Surrey Business
Businesses across Surrey are having to cope with unprecedented disruption and challenges due to Covid-19. My own experience of both working within the construction and development industry and supporting the commercial community more widely has impressed upon me just how adaptable and resilient companies throughout the County are proving to be.
My business is Wates Group, where I am a Director and Chair the Family Council (the main link between the Family owners and the business). We are in our Fourth generation of Family Ownership and are a national construction, property management and development business with our head office in Leatherhead just by the station.
We have had to deal with tough Covid issues like many other businesses and are proud of how we have supported the economy and our clients by keeping building through the pandemic.
The Government were very keen that we keep lifeblood in our part of the economy, as so many critical government plans require a healthy construction sector to deliver them. We at Wates are now as I write (in late October) nearly at full output on our various sites and are nearly sold out of homes for this year, so there has been a good bounce back after the initial lockdown. Fingers crossed that we do not have a very difficult second wave this Winter.
I am pleased to have been asked by the Lord Lieutenant to be part of the business group of Deputy Lieutenants. We have a particular focus on encouraging and supporting companies which are applying for the Queen's awards for Enterprise. Surrey companies have been very successful winning these awards over the years and report how positive they are for reputation and also for team pride and morale.
Until August this year, I was also Chair of the Coast to Capital LEP which includes East Surrey in its Geography. The LEP was and continues to be very active supporting businesses in the pandemic with a lot of advice and also grants to businesses to help them with innovative new lines of work, reflecting changing times. In a similar vein I have recently joined the Surrey Growth Board as Chair of its business Group. This is an exciting initiative led by Surrey County Council aimed at supporting and growing the Surrey economy, and I am very optimistic this Group will make a positive and real difference to our County.
Tim Wates DL