22nd October 2020
| Lieutenancy News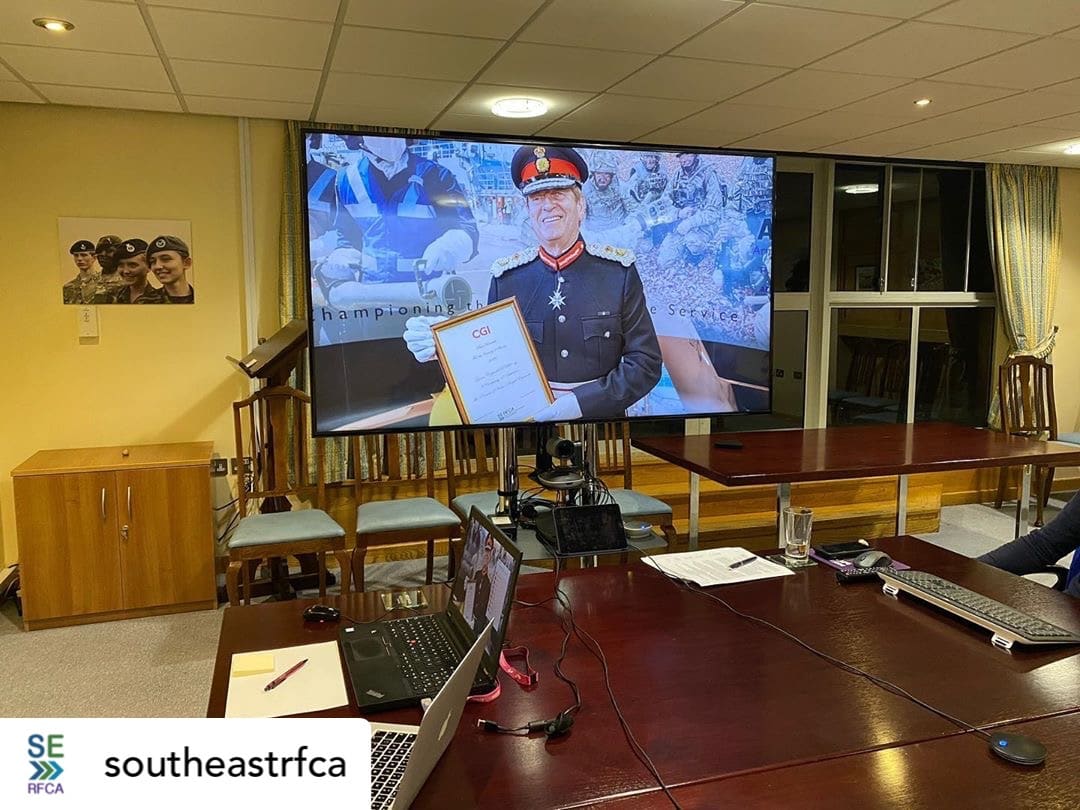 Surrey's Lord-Lieutenant's Award Ceremony 2020
Due to the COVID-19 pandemic, the South East Reserve Forces' and Cadets' Association (SERFCA) hosted the prestigious Lord-Lieutenant Award Ceremony virtually via Zoom.
Prior to the formal ceremony taking place, views were reminded of where their local Reserve and Cadet units were located (for the County of Surrey; some 270 reservists, 2,400 cadets and 470 Cadet Force Adult Volunteers). SERFCA would like to congratulate the following individuals who have been awarded the Meritorious Service Award:
Corporal Thomas Green – 579 Field Squadron, 101 (city of London) Engineer Regiment (EOD & Search)
Captain Willie McKean PWRR – A Company, 4th Battalion Princess of Wales's Royal Regiment
Mr John Mountford – Battalion Headquarters, 4th battalion Princess of Wales's Royal Regiment
Mr Jeremy Flaherty – Woking Unit, Sea cadet Corps
Flying Officer James Parker RAFAC – Surrey Wing, Air Training Corps
Each year the CGI award an CGI Best Reservist Award, this year the award went to Lance Corporal Robert Bibbings – A Company, 4th Battalion Princess of Wales's Royal Regiment

Following this, and an update on the Cadet Movement, the Lord-Lieutenant's Cadets were appointed:
Leading Cadet Lucas Broomfield – Camberley Unit Sea Cadet Corps
Cadet Staff Sergeant Arthur O'Hanlon – Dorking Detachment, Surrey (PWRR Bn) Army Cadet Force
Cadet Warrant Officer Jessica Denington – 323 (Epsom & Ewell) Squadron, Air Training .
(The Lord-lieutenant has also reappointed Nia Geraint as his cadet from St John's Ambulance).
The evening was brought to a close with a update from local military commander, Colonel John Baynham, Deputy Commander 11 Infantry Brigade and HQ South East, and a closing address from Her Majesty's lord-Lieutenant of Surrey, Mr Michael More-Molyneux.