23rd December 2020
| Covid-19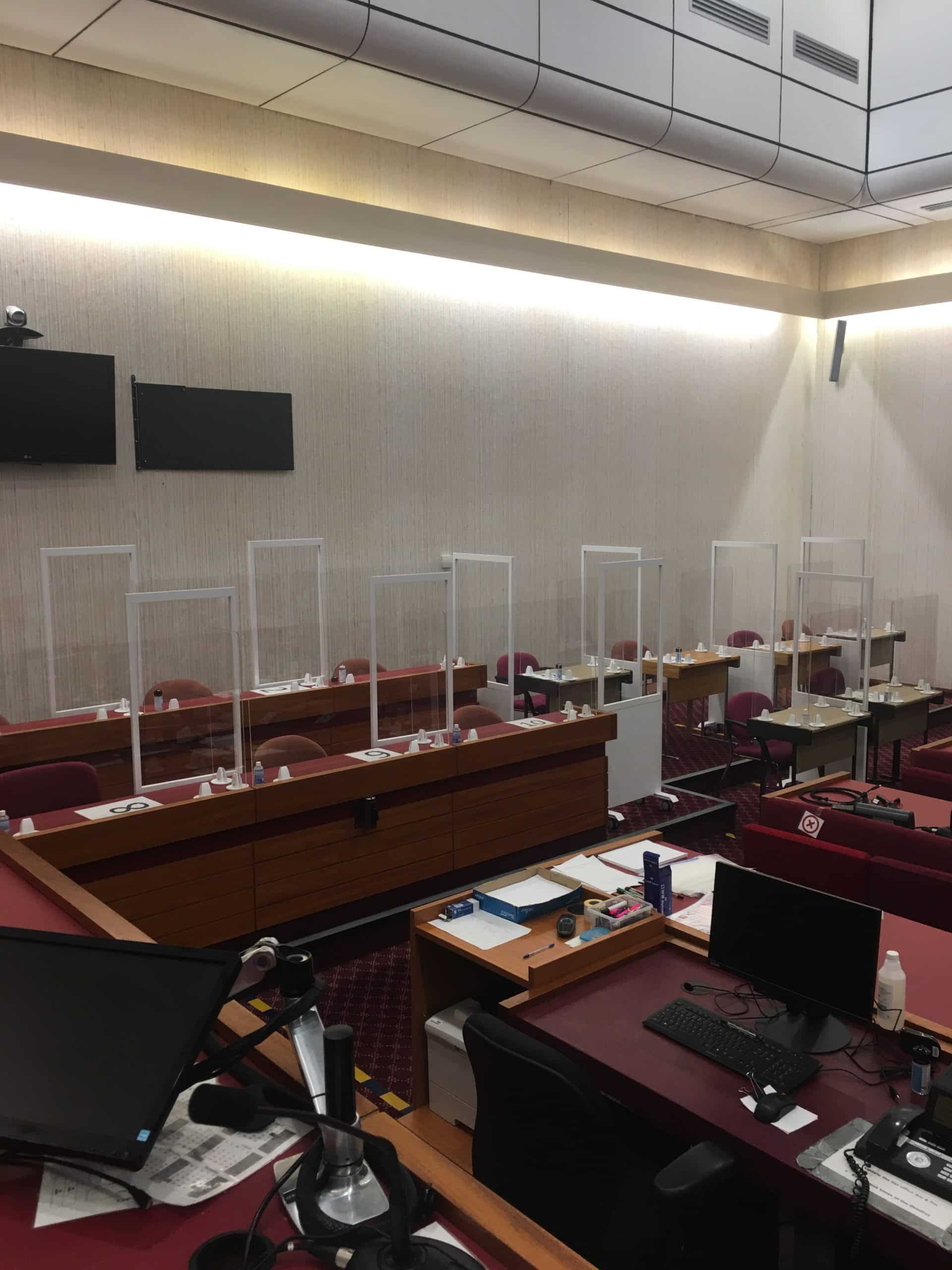 The effect of the pandemic on Guildford Crown Court
Thankfully few of us have experience of the Crown Court and so the effects of the pandemic on our county's Crown Court's ability to operate are not widely known. As we approach the end of this extraordinary year, it is worth a moment to reflect on what the court has been through and where things stand as 2021 approaches.
The first Lockdown and the national pause in running Jury trials was the catalyst for a great deal of innovative thought into how we could keep Guildford Crown Court running. We utilised Skype for Business to significantly reduce the need for court users to have to physically come to the court. That involved, in the early stages some very "Heath Robinson" arrangements with cameras facing screens, begging and borrowing webcams and monitors where we could find them to provide a workable solution. It worked and we were able to greatly expand the number of virtual hearings we conducted so we could deal, not least, with the time critical hearings that could not be delayed.
Once allowed to run jury trials again, we moved swiftly to list trials using two courts for each to enable the necessary social distancing for complainants, jurors, witnesses, counsel and defendants, encouraging many to attend virtually over our newly expanded video links.
It is an enormous tribute to all the hugely loyal and dedicated court staff here that we achieved that in very short order.
Guildford is already back running four courts using plexiglass and a newly installed portacabin in the car park (pictured) as a jury room and our smallest 5th court is being adapted to be used for jury trials from January 2021.
Other notable events, of which there have been many, included Guildford Crown Court running two murder trials concurrently in October this year. It is believed to be a first for the court.
And so to the future.  We face 2021 in good shape and having developed as safe an environment as we possibly can for all court users to have confidence coming to court.   Who knows what we are going to face in the coming months but given the flexibility and can do attitude of everyone involved here to date, we aim to maintain our vital service to Surrey come what may.
HH Judge Robert Fraser MVO DL
Resident Judge and Honorary Recorder for the Borough of Guildford