20th August 2020
| News in your area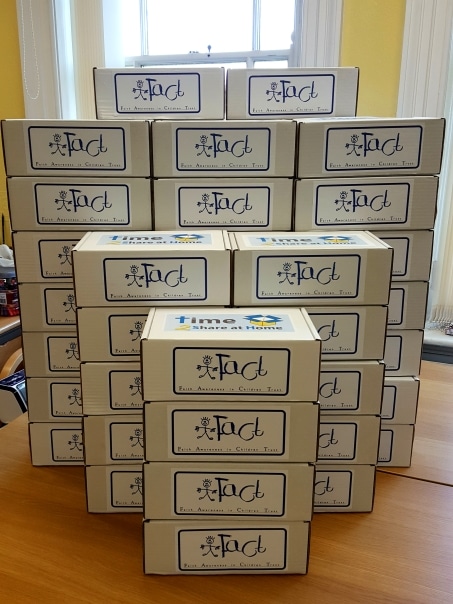 The Faith Awareness in Children Trust
The Faith Awareness in Children Trust is a small charity, based in Spelthorne, which helps to teach children and families about the Christian faith, via schools, homes and other channels, including YouTube and their website.
The FACT team have produced a very clever box of games and educational material which has proved very popular with families during the recent lockdown, as Coronavirus obliged parents to keep their children out of school.
The Trustees have received many messages of gratitude from parents who found the box enlightening, eg:
"We were given a FACT box a little while ago. Little did we know at the time how incredibly valuable this box would be during the Covid-19 lockdown. We have been using the box each week with our 7 year old daughter for home church and education and it has been brilliant. We love the structure it provides, and the multi-sensory aspect is especially helpful for our daughter, who loves the BluTac and the felt pieces. The content is meaningful and accessible for all of us, and has generated some interesting discussions. Thank you so much for producing such a helpful resource."
The Time to Share at Home box is an excellent example of how this charity has continued with its charitable mission during a difficult year, with positive results. The charity wants to produce more of these boxes to meet growing demand, so when its Director returns from furlough, it will be seeking grants to enable its work to flourish.
For more information, see the FACT website