1st June 2023
| Lieutenancy News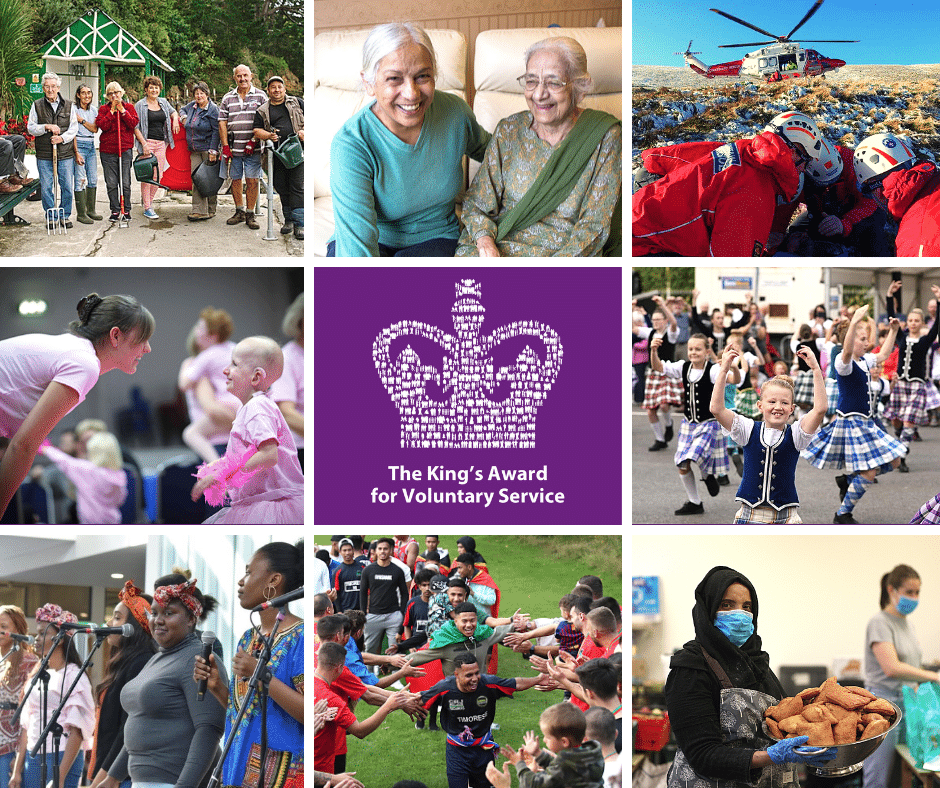 The Kings's Award for Voluntary Service 2024
The King's Award for Voluntary Service is the highest Award given to local volunteer groups across the UK to recognise outstanding work done in their communities. It is the equivalent to an MBE for volunteer groups. His Majesty King Charles III wishes to continue The Queen's legacy and recognise the significant contributions of volunteers each year across the UK hence the Award is now known asThe King's Award for Voluntary Service.
Any group doing volunteer work that provides a social, economic or environmental service to the local community can be nominated for the Award . Each group is assessed on the benefit it brings to the local community and it's standing within that community. ,
Nominations are now open and will close on the 15th of September if you know of or are involved with any voluntary organisation that might be interested in being nominated please visit kavs@dcms.gov.uk for further information on the nomination process.