9th October 2022
| Royal Visits to Surrey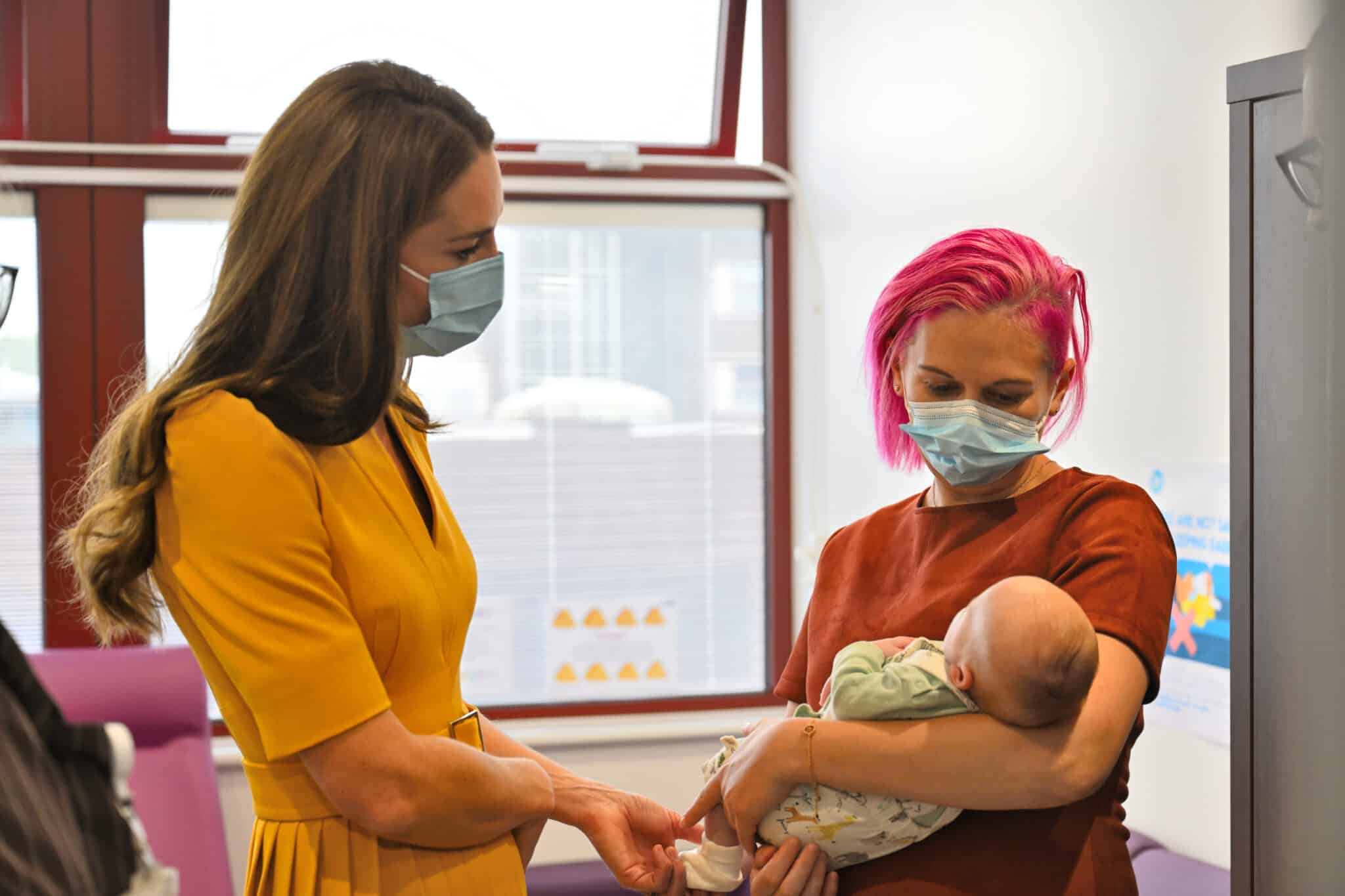 The Princess of Wales visit to the Royal Surrey Hospital
On Wednesday 5th October, Her Royal Highness the Princess of Wales made a visit to Royal Surrey Foundation Trust's outstanding-rated maternity unit to hear about the hospital's work with pregnant women and new mothers.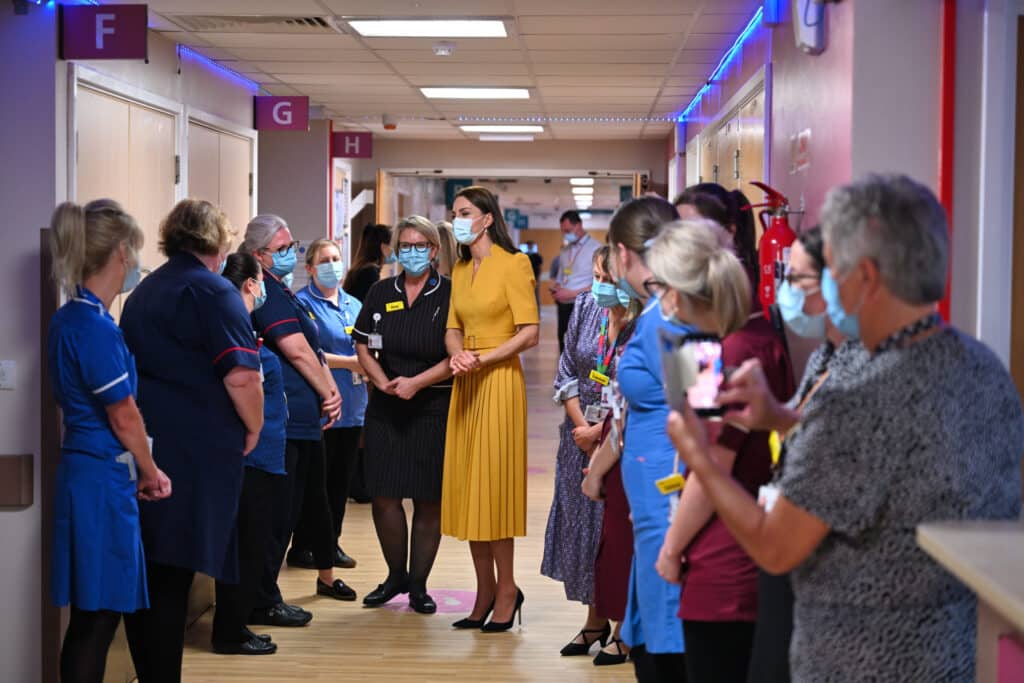 Her Royal Highness was greeted by Deputy Lieutenant Caroline Breckell who introduced Chief Executive, Louise Stead and Chair, Sue Sjuve. She was then taken to the unit that helps welcome 3,000 babies each year. Her Royal Highness is passionate about raising awareness of the importance of early childhood experiences and wanted to find out how the maternity team, who were rated outstanding by the Care Quality Commission, were supporting this. The Princess was shown around the department by Amy Stubbs, Deputy Director of Midwifery, and Clare Cardu, Deputy Head of Midwifery.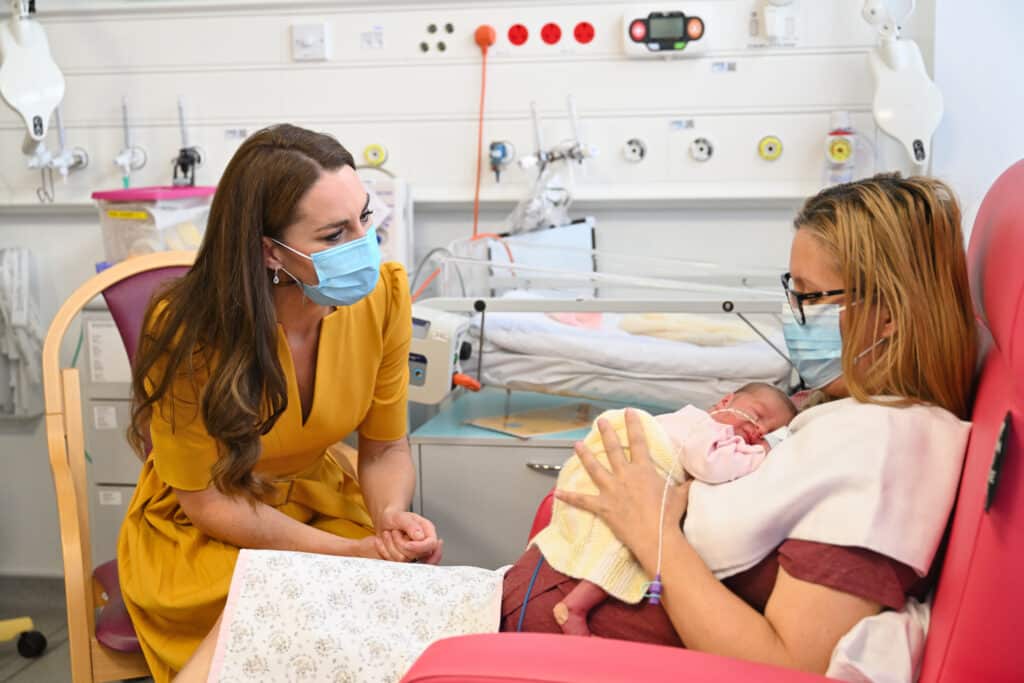 Her Royal Highness met with members of the Jasmine Team – who help women affected by mental health illness during their pregnancy and the initial post-natal period – along with safeguarding and specialist teenage midwives.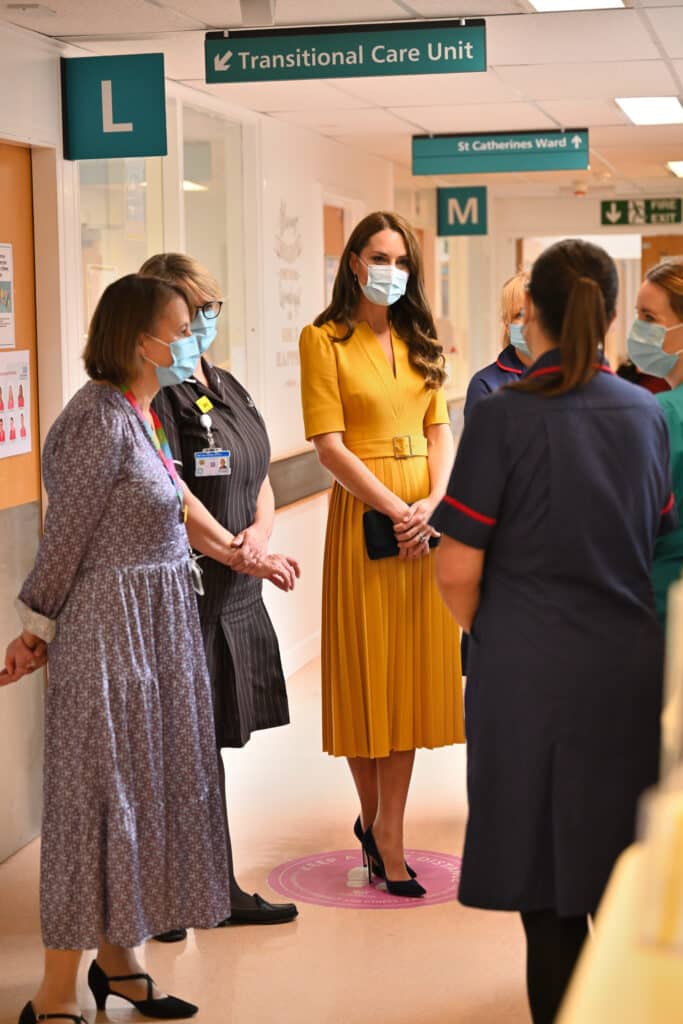 Her Royal Highness also met Chiara and baby Maeve, who have benefitted from the team's support and also heard about how they work closely with local services to provide tailored care for women even after they have left the hospital.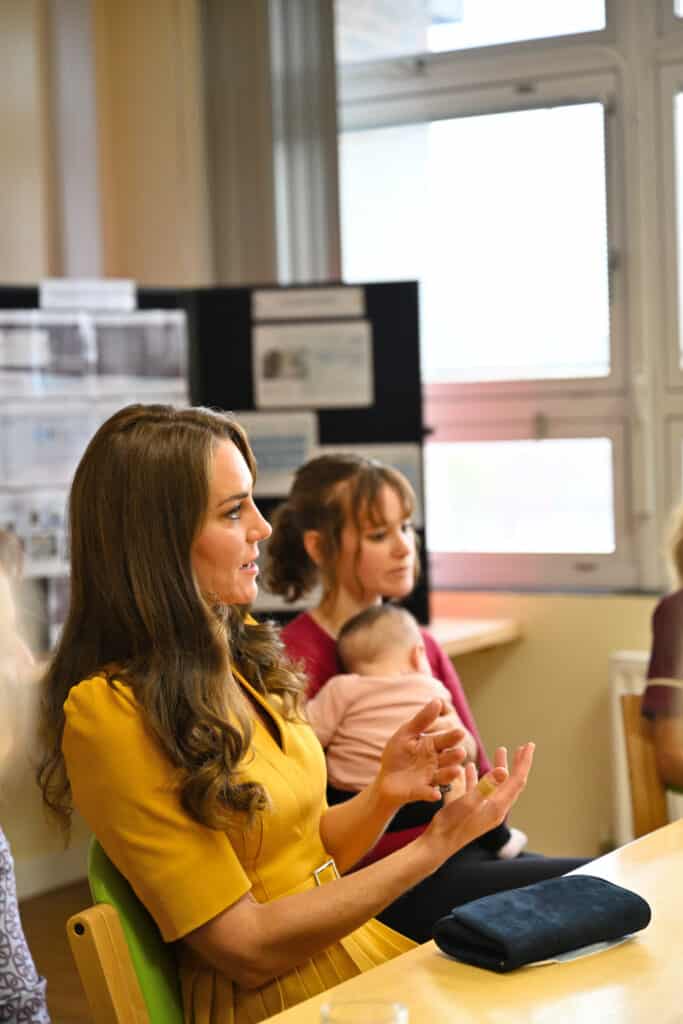 The Princess then visited the postnatal ward where she met new parents and their babies. She learnt about how the hospital has successfully introduced the pioneering continuity of care model. This sees women receiving support from the same team of midwives throughout their pregnancy journey and allows for a positive and trusting relationship to be built.
Finally, the Princess toured the Special Care Baby Unit, which is one of only a few in the country that provides sleeping facilities so parents can stay with their newborns round the clock. Here she learnt about the steps the hospital takes to allow new parents to bond with their baby and met Kelly Arnold and baby, Arthur, who spent 11 days in the unit earlier this year.