14th June 2023
| Lieutenancy News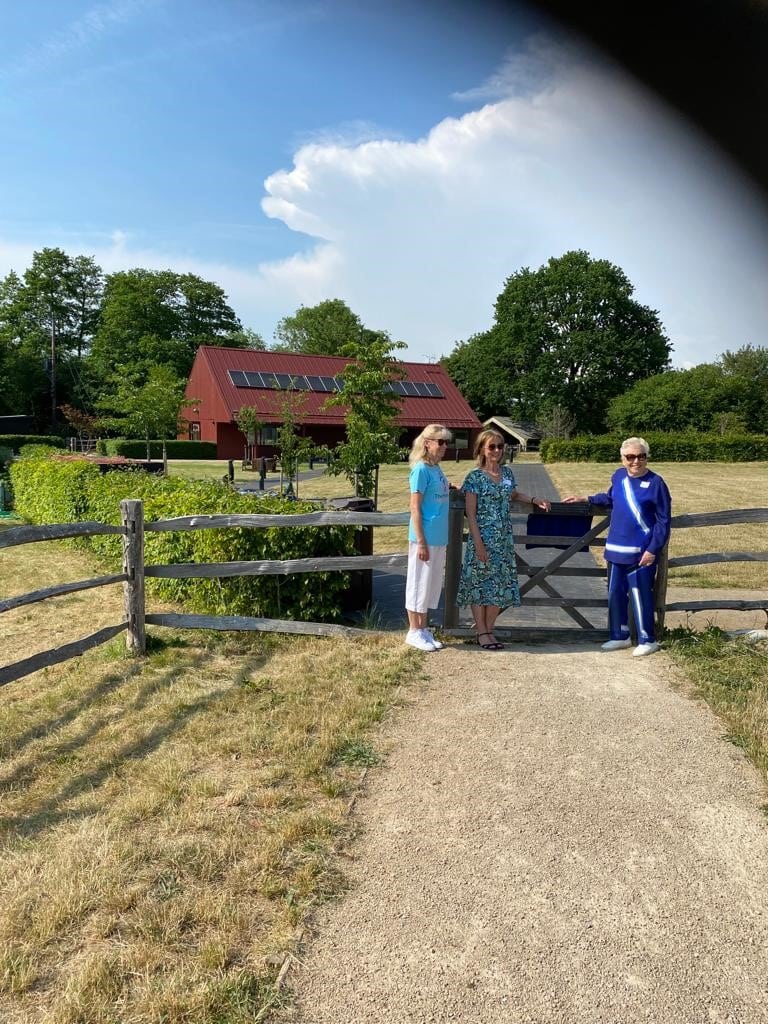 The Simon Trust Visit
On Tuesday 13th June The Lord-Lieutenant attended the opening of the new cycle track at Lindens Farm in Alfold.
In 2015, The Simon Trust found a 6-acre plot of land for sale in Alfold, near Cranleigh, which they saw as the perfect site on which to build a home for severely autistic adults. The Simon Trust presented the project to Surrey County Council, who purchased it and have now developed it into a "supported living" home that houses ten adults with severe autism and complex needs. It has provided a much-needed home for severely autistic adults in Surrey, allowing them to live nearer their families.
Linden Farm sits beside Alfold church and is very much within the local community. There is an acre of historic woodland with a small stream running through, and a three-acre field to the south of the site. The middle section has a house for 3 people (Daffodil Cottage), a house for 2 people (Snowdrop Cottage), and 5 individual flats (Blossom Cottages), as well as an Activity Centre (New Barn).
​The Simon Trust is there to provide the "essential extras" which will make it possible for the ten severely autistic residents to enjoy a meaningful life at Linden Farm. As well as the new 400 metre cycle track, facilities so far include a large storage shed, musical instruments, computer equipment, arts and crafts equipment, bikes, trikes, a state of the art sensory room, shrubs, flower beds, an allotment and more as and when needed.
Choice Care was appointed by Surrey County Council as the Linden Farm care provider, and they are doing a great job to ensure that the young adults are well looked after, with many excellent and caring staff. All the residents are on 1:1 care and several on 2:1 care, so it is important for the staff to understand the particular characteristics and requirements for each young person.
Linden Farm Residents' Association has been set up by the various parents to take ownership of all the facilities paid for by The Simon Trust and also to take responsibility for insurance, maintenance issues and helping each family out in times of difficulty.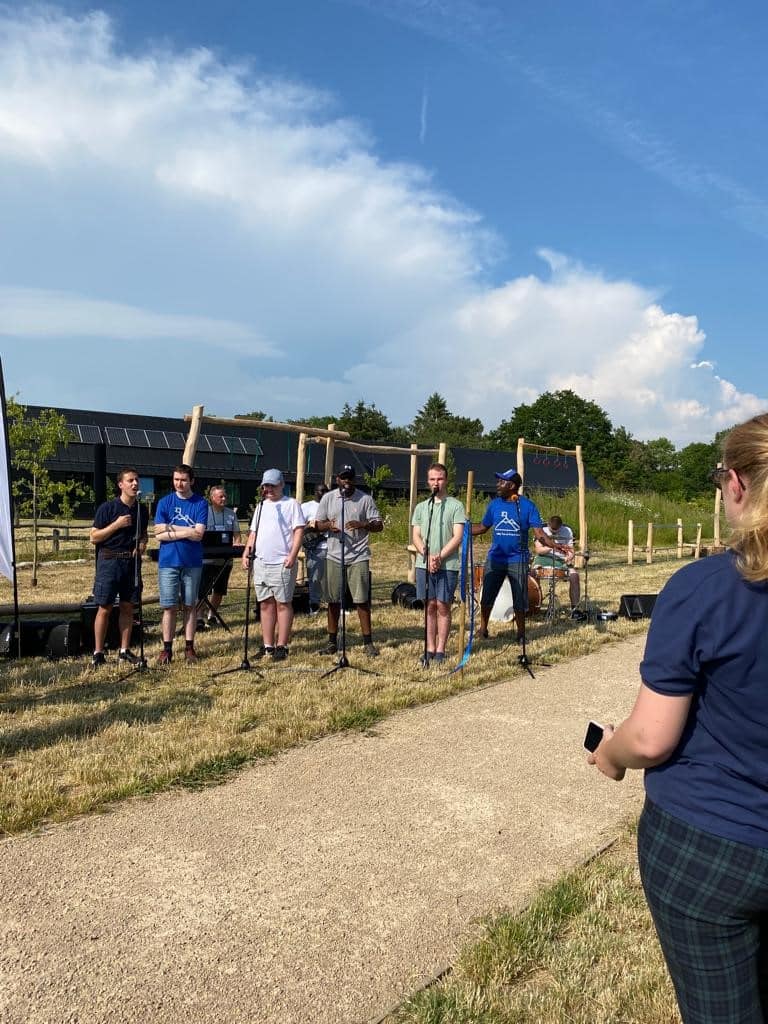 The Simon Trust has already raised a considerable sum of money as a result of over 75 fund-raising events over the last 7 years, plus many generous donations from kind people and various trust funds. The Charity has been overwhelmed by the generosity and kindness of so many people from all walks of life.
Please contact https://www.thesimontrust.org for more information.