12th September 2023
| Lieutenancy News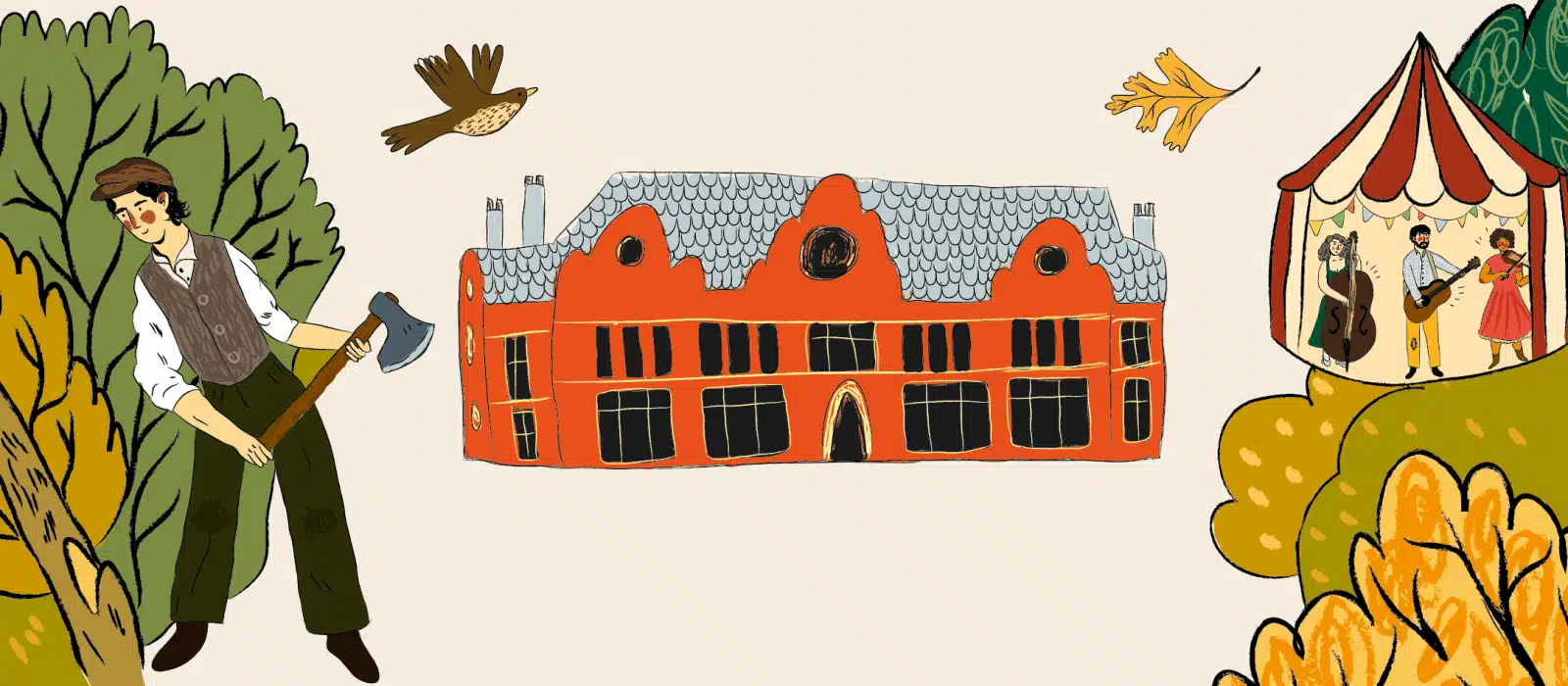 The Surrey Hedgerow Festival
The Surrey Hedgerow Festival is the pinnacle event of the Surrey Wildlife Trust's Hedgerow Heritage project – a three-year initiative which seeks to engage a new generation in conservation and to promote and preserve the skills we need to keep our hedgerows healthy. Funded and supported by the Heritage Lottery, and hosted by one of our main partners, West Horsley Place, the festival will showcase many Surrey hedgerow-focused businesses and enterprises.
In the stunning grounds of West Horsley Place visitors will be able to sample and watch hedgelaying demonstrations, go on foraging walks, visit art and craft stalls and even purchase a hedgerow-inspired afternoon tea. Hedges and Hurdles will be creating an ornamental laid hedge with the help of festival goers. The Surrey Hedgelaying Group will be laying a hedge in the grounds, offering demonstrations and the opportunity to try out this traditional and much-needed skill. In addition, there will be the opportunity to purchase delicious, sustainably-sourced local food and drink from local Surrey Hills Enterprise businesses.
The festival is hoping to support musical talent, with a variety of live acts playing. For those interested in learning more about hedgerows, hedgelaying and the huge abundance of wildlife they support, there will be a variety of walks, talks and demonstrations throughout the day. Watch out for Guildford Shakespeare's roaming performances, discover the storytelling circle, and take a break in the mindfulness area to get away from it all. Come along to discover a world you never knew existed, learn more about fascinating hedgerows and the heritage skills that support them, and explore our beautiful Surrey countryside.
The Surrey Hedgerow Festival will be held on Saturday 21st October 2023, from 10am to 5pm.