10th June 2022
| Lieutenancy News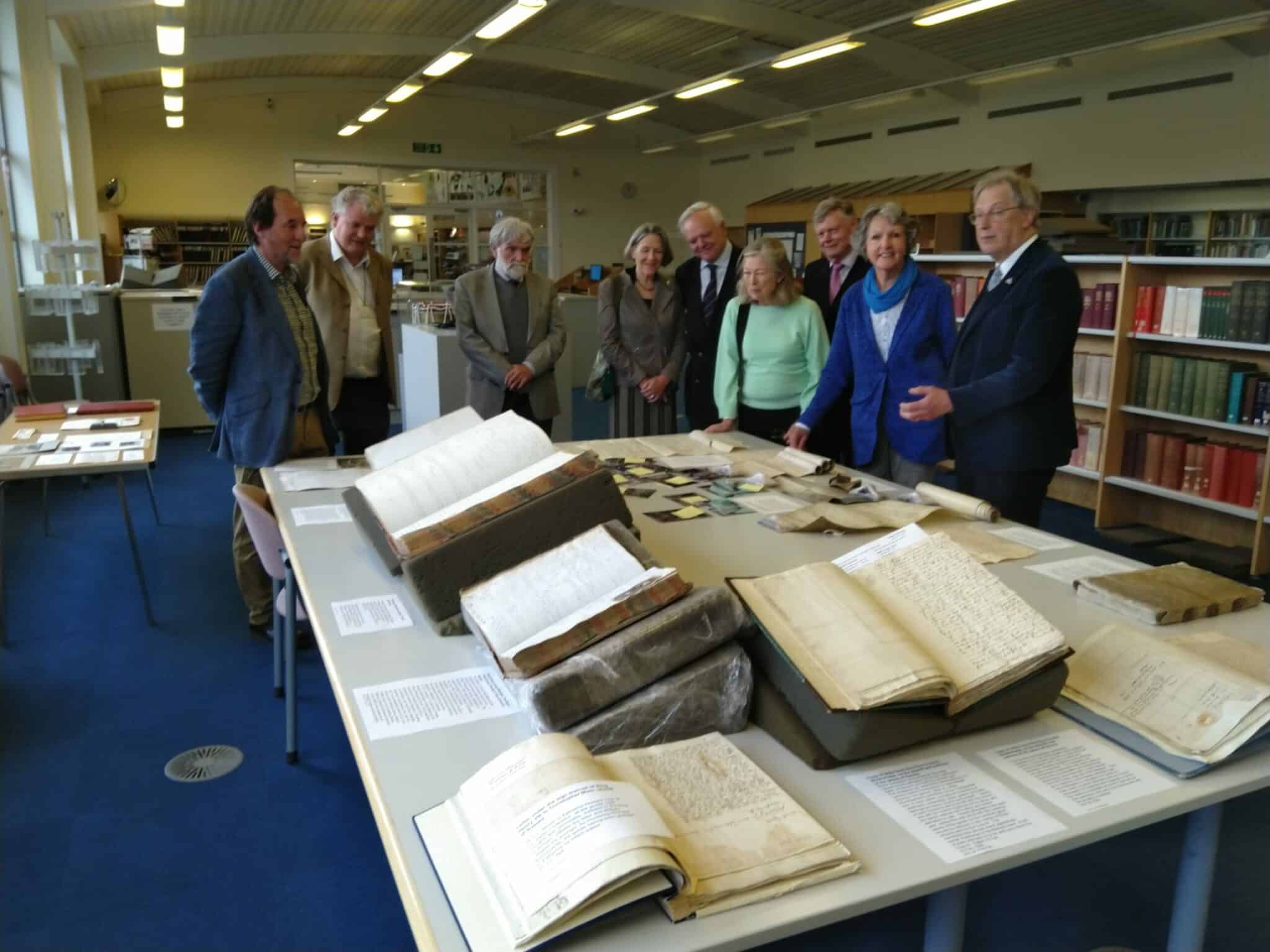 The Surrey History Centre
The Surrey History Centre is a remarkable cultural asset in Surrey which houses a vast collection of historical county records forming a unique memory of our collective past. Its treasures are open to anyone wishing to explore the records of bygone generations.
The Vice Lord Lieutenant and the High Sheriff were invited on 31 May to visit the Centre, a purpose-built facility near to the centre of Woking opened by The Prince of Wales in 1999. The extent of the Centre's records, dating back to mediaeval times, is on an imposing scale. These records, both personal and official, are a remarkable treasure-house able to throw light on countless aspects of the county's history. From academic scholars researching a highly specialised historical subject to a private individual wishing to uncover the lost story off their family the Centre can provide insights and evidence to illuminate an understanding of both our collective and personal story. The Centre not only provides access to its documents and records to everyone, but also hosts events and brings in groups of all kinds, including large numbers of schools, to illuminate and excite an interest in our past.
This is a hidden treasure among the cultural assets of Surrey.  Do consider making use of the resources it offers.  You will be made very welcome. The Centre's website can be found at Surrey Heritage.