6th May 2022
| News in your area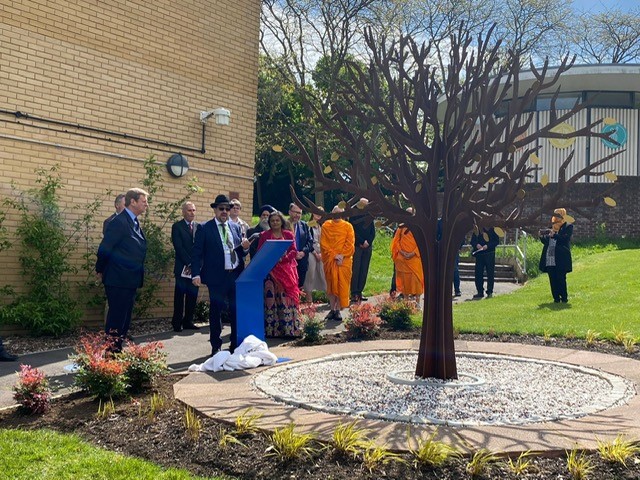 The Surrey Tree of Life Memorial unveiling
On Thursday 5th May, the Lord-Lieutenant attended, alongside Rabbi Alex Goldberg, Dean of Religious Life and Belief, the official unveiling of The Surrey Tree of Life Memorial at The Religious Life and Belief Centre, Centre for Wellbeing and Welfare at Surrey University.  
The centre and their horticultural and landscape team have created a new space for memorial and reflection. The space in front of the centre is a place of reflection, meditation and quiet gatherings. It was decided to landscape the area with new trees and to commission the memorial sculpture.
The concept of a tree of life exists in many cultures and belief systems across the world, and the sculpture will become a focal point for marking the eternal memory and remembering the lives of those lost within the campus community, friends, colleagues and loved ones. The tree has spaces to place 640 individual memorial leaves on it. Current members of staff and students can apply to have a leaf on the tree to remember someone who was part of the Surrey University community, with the name of that person and a small inscription.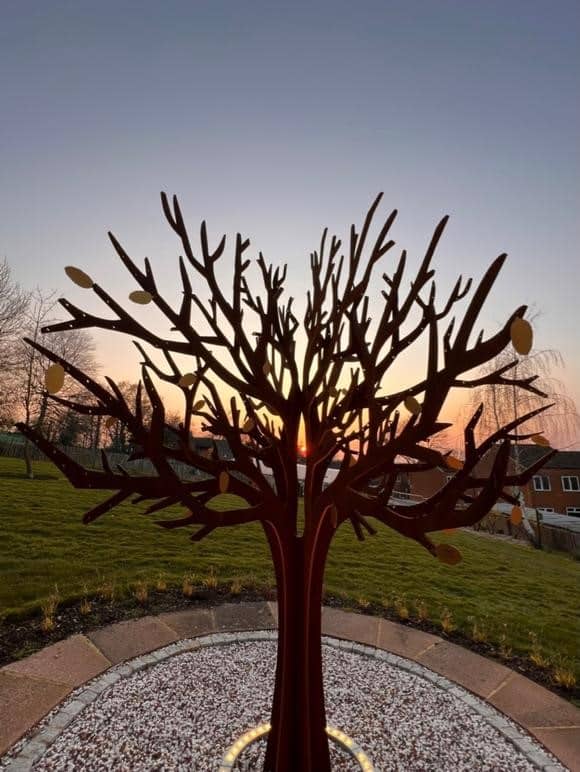 https://campus.surrey.ac.uk/faith-and-spirituality/surrey-tree-life-memorial