3rd July 2023
| News in your area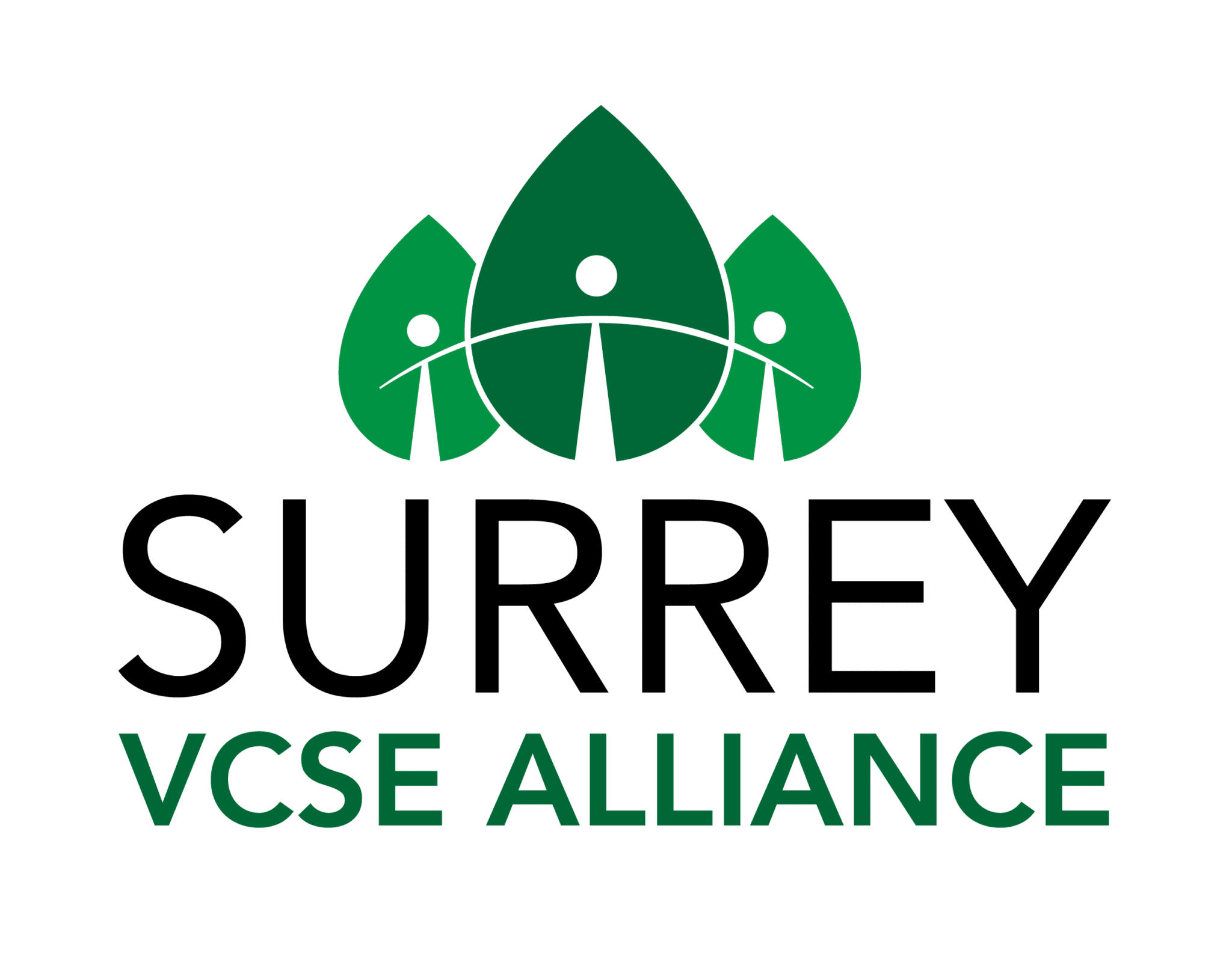 The Surrey VCSE Alliance
The Surrey VCSE Alliance is a collaboration of Voluntary, Community and Social Enterprise (VCSE) organisations, which brings together the VCSE and Public sectors in Surrey as equal partners to support residents and communities. Their aim is to serve and work with all Surrey VCSE organisations, ensuring the voice of local people and charities is at the heart of decision-making, acting as a conduit for statutory services to communicate with the diverse third sector, making collaboration easier and more impactful. They believe that by working well together and putting the needs of local residents above their our own organisational needs, they can have maximum collective influence and strength.
The VCSE Alliance will also work alongside other organisations including:
• Surrey Heartlands Health and Care Partnership
• (East Surrey, Guildford and Waverley, North West Surrey, Surrey Downs)
• Frimley Health and Care System
• Surrey County Council
• District and Boroughs
• Surrey Police / Office of the Police and Crime Commissioner
One man's story…
Marcus is 42. He began drinking at the age of 12 and was taking drugs throughout his teenage years. At 18, he started selling drugs and taking cocaine. By 24, he'd taken so much cocaine he'd burnt a hole in his throat.
He ended up on heroin as well as crack cocaine and addicted to pharmaceutical drugs, as well as drinking heavily. He has been hospitalised numerous times. "I lost everything. I lost my driver's licence, I lost the place where I lived, I lost all my jobs, I lost my relationships and I lost my children."
What Transform has done for Marcus
Following a drug rehabilitation programme in Surrey, Marcus knew he needed more help so asked to be referred to Transform Housing. He lives in a dry/drug-free house in Surrey and has the support of a keyworker and his peers. He has now been clean and sober for more than a year, has taken a counselling course and intends to work at the rehabilitation service he was at. He now sees his three children again and is building a relationship with them.
"Without Transform I would be, at best, in a horrible state, using drugs, medically, physically, emotionally and spiritually broken – or I'd be in jail or quite possibly I'd be dead. Getting referred to Transform was the best thing I ever did."
please contact Dalton Leong (Independent Chair) daltonleong@surreyvcsealliance.org.uk and sign up to the mailing list to keep up to date with latest news from the Surrey VCSE Alliance and wider sector.