2nd June 2022
| Lieutenancy News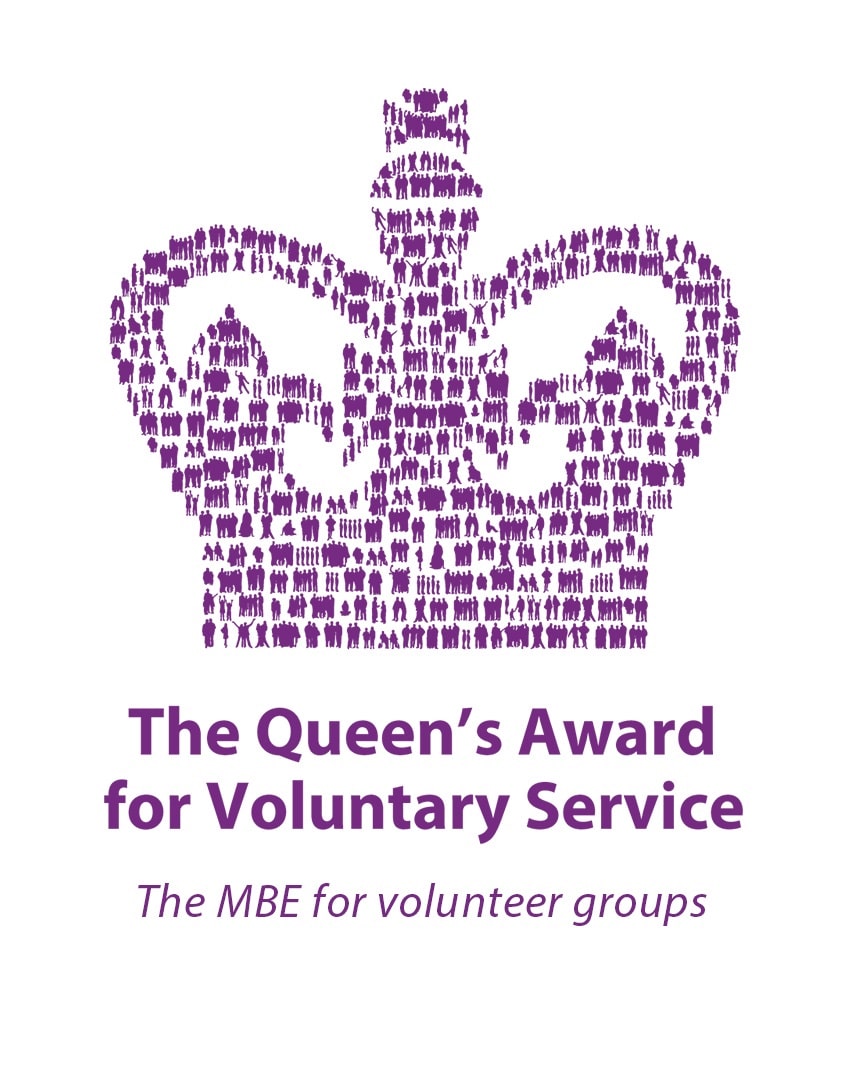 Three Surrey volunteer groups honoured with the Queen's Award for Voluntary Service 2022 
The volunteers from three Surrey groups, who dedicate their valuable time and experience to help individuals and communities across this county, have been rewarded with the prestigious 2022 Queen's Award for Voluntary Service (QAVS) announced on 2nd June. This is the highest award a local voluntary group can receive in the UK and is equivalent to an MBE.
Welcoming the announcement, HM Lord-Lieutenant of Surrey, Michael More-Molyneux, congratulated the winning groups and highlighted the outstanding contribution made by these volunteers, who this year represent all ages, ethnicities and diversity across our local communities. The three groups are among the 244 local charities, social enterprises and voluntary groups to receive the prestigious award this year. Their work, along with others from across the UK, reminds us of all the ways in which dedicated and exceptional volunteers are contributing to their local communities and working to make life better for those around them.
The Lord-Lieutenant commented: "The work that these groups do for the benefit of their local community or across this county is quite outstanding. And across all three groups, if it were not for the volunteers' tireless work and commitment – and the dedication to the good of others which they represent – the services they provide would not happen. I am delighted that these extraordinary contributions to the welfare of the people of Surrey have been recognised nationally."
The volunteer groups honoured with the 2022 Queen's Award for Voluntary Service are from:
The Lighthouse, Woking

The Lighthouse is a vibrant hub in the centre of Woking that hosts a diverse range of projects to support, encourage, and empower those who find themselves on the margins. A large and derelict building earmarked for demolition has been lovingly refurbished and revitalised into a community space that's filled with kindness, belief and hope. Run primarily on the generosity of donations and volunteers, The Lighthouse tackles deprivation and isolation, providing food, clothing, training, friendship and much more, transforming lives towards well-being, independence and hope.
Sight for Surrey
Sight for Surrey offers a lifetime of support to over 8,000 people living in Surrey who are blind, partially sighted, deaf, deafblind or hard of hearing. We were founded in 1922, when we first started assisting vision impaired soldiers returning from war and we have continued to help people in Surrey with a sight and/or hearing loss ever since.
Our aim is to support people to overcome their day-to-day challenges and lead an independent life. We are here for individuals and their family, providing specialist hands-on practical support tailored to their needs.
Include.org
Include.org is a small charity based in Redhill, breaking down barriers for people with communication disabilities.
Include provides speech and language therapy based training and support in creative ways. Services include:
• The Include Choir (an inclusive choir for people with and without learning disabilities and autism which teaches Makaton signing and other communication skills)
• Champions Coproduction Group – which co-creates training and easy read resources and works in partnership with other organisations to review materials for accessibility
• Stroll and Sign Groups – which promote wellbeing, exercise and contact with nature, while providing opportunities for communication and inclusion
The Award itself – a certificate signed by the Queen and a domed crystal – will be presented to each winning group over the coming months by Surrey's Lord-Lieutenant or a representative Deputy Lieutenant, on behalf of HM The Queen.
In addition, two volunteers from each group will attend a garden party at Buckingham Palace in May 2023, along with other national recipients of this year's Award.
The Vice Lord-Lieutenant of Surrey, Sir Stephen Lamport, chairs the county's QAVS Local Panel, which is made-up of experienced assessors and an editor. They interviewed every nominated group remotely between October and December 2021 before sending their findings to the National Award Committee, which makes the final recommendations to the Cabinet Office and ultimately to HM The Queen.
Following the announcement of this year's winners, Sir Stephen extended an invitation to Surrey residents to nominate groups of deserving volunteers for the Queen's Awards for Voluntary Service 2023. Nominations are now open online and nominators have until 5 pm on 15th September 2022 to submit. Full details of how to proceed and a nomination form are available online at: https://qavs.dcms.gov.uk/
Please also see the attached pdf of the QAVS leaflet produced exclusively by the Surrey Lieutenancy for more information on how to nominate.