17th June 2022
| Lieutenancy News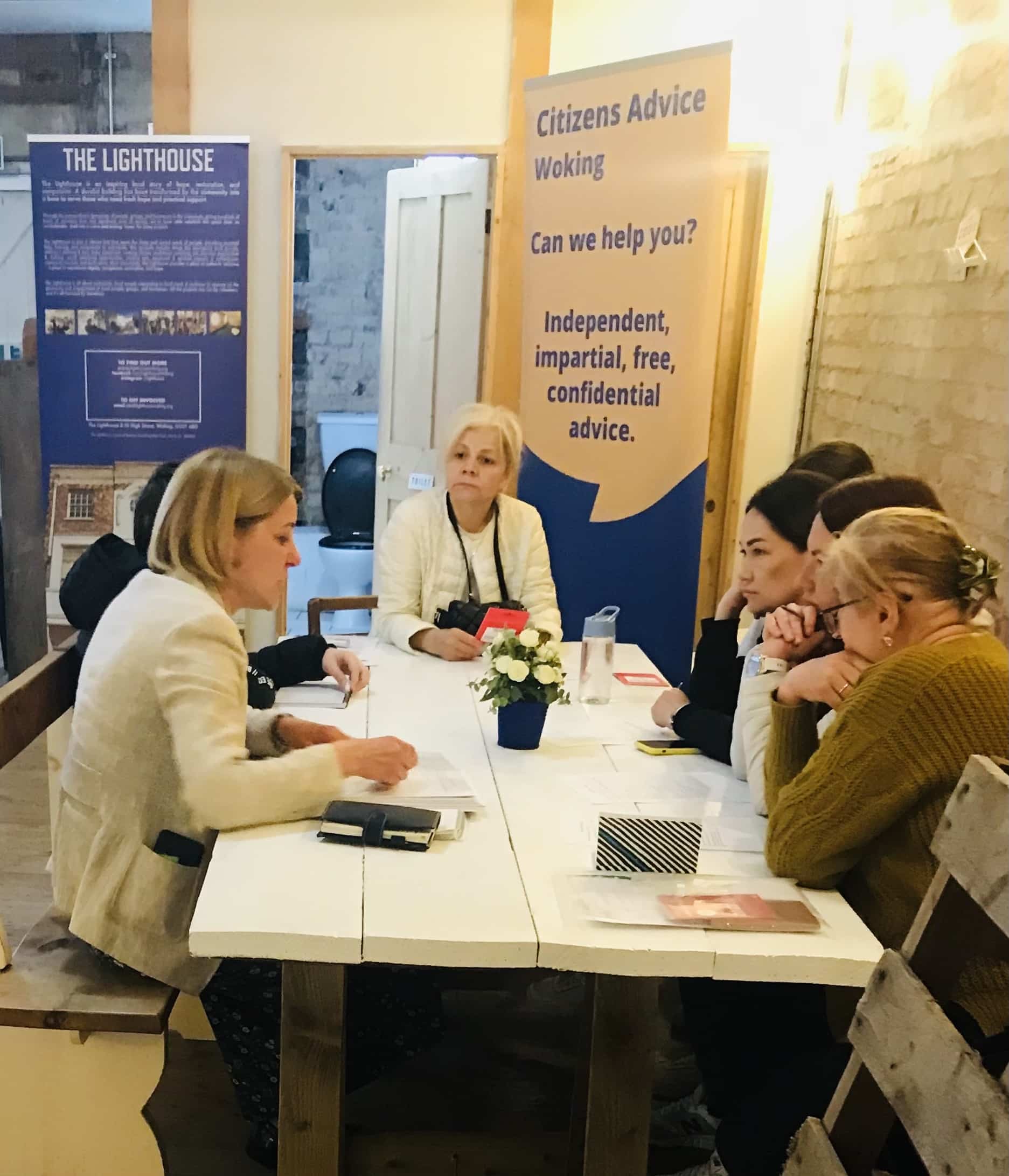 Ukrainian Refugee Support Hub in Woking
The Lighthouse in Woking – known for its diversity and resourcefulness in supporting people in need – responded to the influx of Ukrainian refugees with typical versatility.
Engaging with the borough council and other local organisations, they quickly established a Ukrainian Refugee Support Hub in their building in the town centre. Since the first day their doors opened to the refugees, they've experienced a steady inflow of people seeking support, recently seeing over 130 refugees at a single session.
The hub provides vital signposting and practical help, including translation services, food parcels, clothing, benefits advice, language classes, employment support, children's equipment, wellbeing workshops, community meals, haircuts, singing workshops, and specific groups for children and teenagers.
Some of these services are adaptations of things already well-established at The Lighthouse, like its foodbank, baby bank and clothing bank, whilst others have been set up with the collaboration of organisations like Woking Council, Citizen's Advice, Job Centre, and HomeStart. The Lighthouse has also managed to draw in many Ukrainian-speaking volunteers, and even some of the refugees have become volunteers, offering their skills and energy to help others out.
Erik Jespersen, co-founder of The Lighthouse said, "It's amazing to see the community come together in this way. In the midst of crisis and unimaginable loss, our local community has shown remarkable welcome, generosity and compassion, turning the hub into a surprisingly joyful and hope-filled place."
To find out more about the hub or to donate towards its running costs, please visit www.lighthousewoking.org