8th March 2022
| Lieutenancy News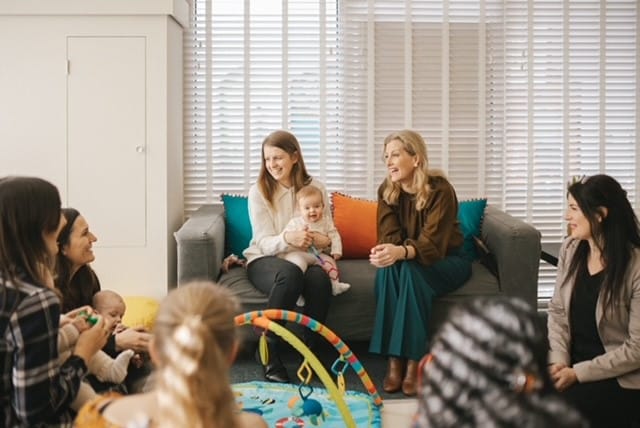 #BreakTheBias
International Women's Day invites us all to imagine a gender-equal world, free of bias, stereotypes and discrimination; a world that's diverse, equitable, and inclusive; a world where difference is valued and celebrated.
We are all called to #BreakTheBias – personally and corporately – to challenge inequalities and forge equality for women. One local charity that's working hard towards this is The Lighthouse, based in Woking. I visited this charity to learn about their work and was inspired by all they are doing. Rebecca Jespersen, co-founder and director, explains it like this:
"Our charity has a number of collaborative projects that enable us to come alongside people who are feeling overwhelmed, disempowered or marginalised in life. And we meet a lot of women through these projects who find themselves in one or more of these categories. Often systematic, societal or circumstantial factors have pushed them into this place. These include women who have fled domestic violence, single mothers who are left to raise their children alone, young women who have been trafficked, refugees and asylum seekers who have come from contexts where female education and empowerment are discouraged, and a whole spectrum of other stories.
The common outcome of these stories is often a deeply-eroded sense of self-worth and significance in the world. So, although we often start by wrapping care around them with practical provision like clothing, food and essential supplies, our greater aim in coming alongside women is to rekindle their extraordinary identity.
What we find in these stories is women who have been incredibly courageous, amazingly strong, fiercely resilient – yet they don't see themselves that way. They've had the truth about themselves knocked out by life. And so, we seek to restore it as best we can, leading them towards a future marked by strength, hope and dignity. For example, we host regular workshops in the safety and comfort of our Nurture Lounge, where women can share and explore, learn and recover. We have a clothing boutique, providing beautiful items for free. We have life coaches, counsellors, beauticians, style consultants and other professionals who volunteer their time to support each person towards increased confidence and worth.
We want each woman to find her true self – unique, powerful, significant – and to find her place in the world. To stand with certainty in all the wonder of her original design. To be leaders and influencers and creators and innovators. To know that her voice, her contribution and her life really matters.
No girl or woman should ever experience the message or mindset that she is anything less than remarkable and valued. On International Women's Day, we come together as a global community of men and women to say with one voice that we believe in the equality of women in our world."