7th February 2022
| News in your area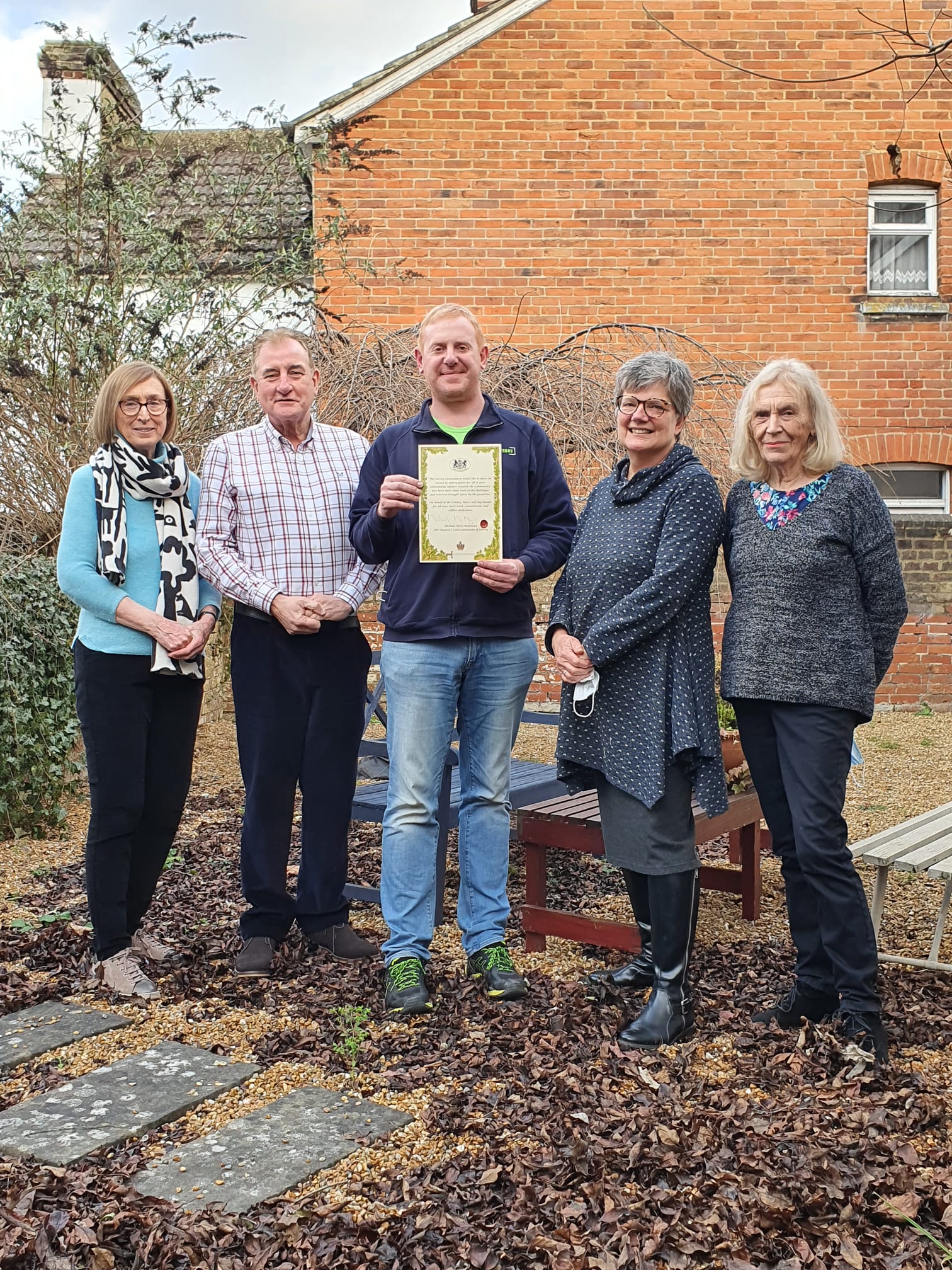 Guildford Samaritans and HMP Send Listeners receive Lieutenancy Certificates of Appreciation
Dedicated volunteers at Guildford Samaritans were awarded the Surrey Lieutenancy Certificate of Appreciation virtually during their AGM in November 2021. This recognised how pragmatically they had faced the pandemic challenges over the past two years: keeping the branch open, putting callers at the heart of everything they do 24 x7, and answering more calls than ever before.
Then, on 4th February 2022 Deputy Lieutenant Sally Varah (left, above) visited the Guildford branch on behalf of the Lord-Lieutenant, to present the Certificate. She met the Director, Nick Martin and several volunteers and heard about their pioneering and forward thinking approach and how, by piloting new avenues of communication and support, the branch volunteers are reaching out to a demographic of younger callers experiencing emotional distress and so unable to cope.
Previously, she had met with the in-prison team of Listeners at HMP Send – who are trained and supported by Guildford Samaritans – and presented them with their own Lieutenancy Certificate. This was as a well-deserved tribute to the commitment of these women who sustain other prisoners experiencing despair and suicidal thoughts, especially through long periods of lockdown.