6th October 2020
| Covid-19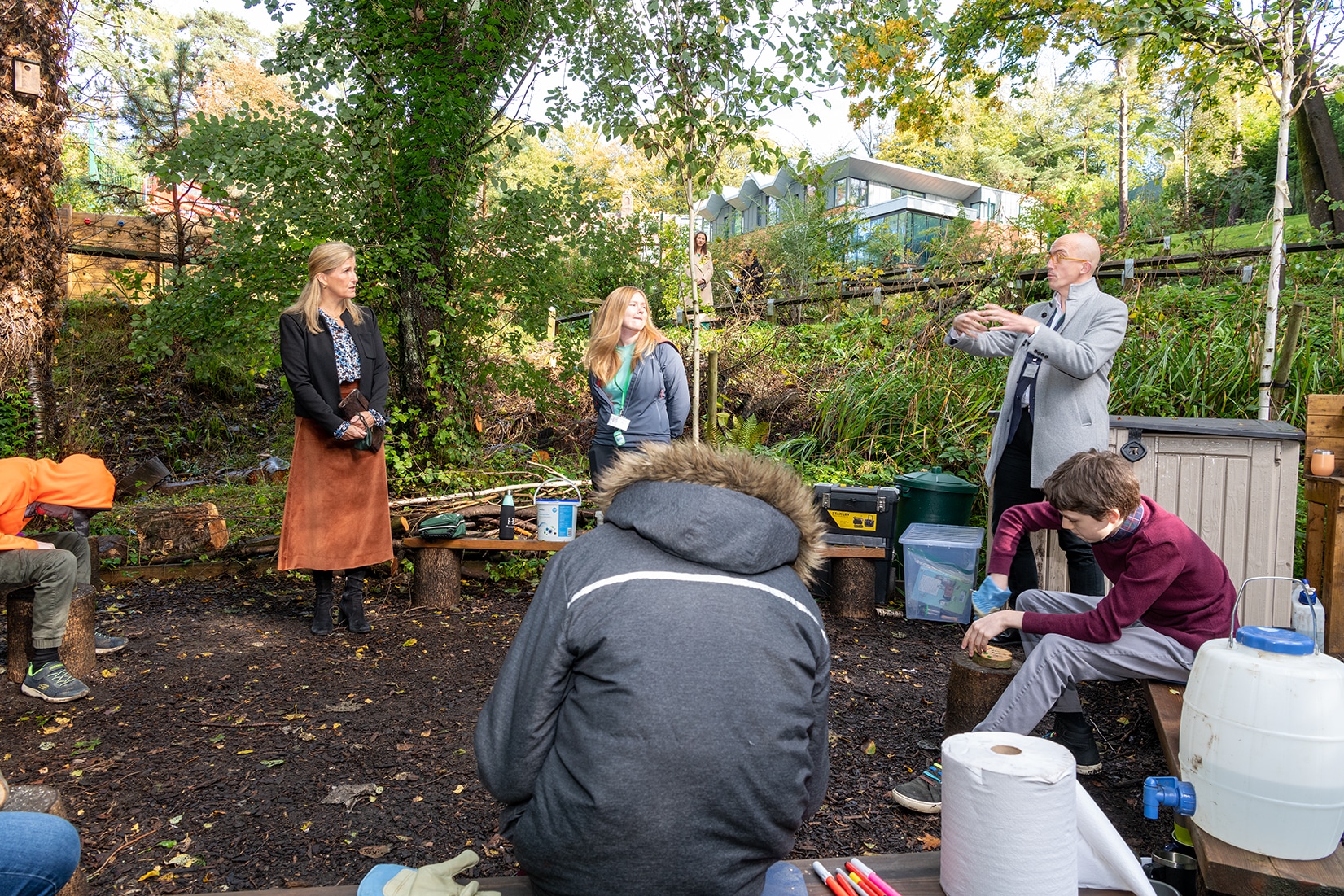 HRH The Countess of Wessex celebrates World Teachers' Day with teachers and children at Stepping Stones School, in Hindhead
The Lord-Lieutenant joined Staff at Stepping Stones for a visit by HRH The Countess of Wessex on World Teachers' Day 2020.
The Countess also spoke at length with the students, who have a variety of learning needs, on what makes their teachers and staff so special to them. They did not disappoint and shared their love of the school and heartfelt anecdotes on what makes their teachers so special!
The Headteacher Jacqueline Silver said, "We are honoured that The Countess of Wessex visited us on World Teachers' Day and provided such a personal level of interaction and encouragement to our staff and students. This has been a particularly wonderful way to thank and acknowledge their commitment and hard work, especially in the current context, when the community spirit and the dedication of our staff to serve the needs of our students has perhaps never been more important or apparent."
Her Royal Highness spent time with governors, staff and pupils in small groups at Undershaw, formerly the home of Sir Arthur Conan Doyle, meeting the Post 16 students and hearing about their employability curriculum. The Countess visited The Cookie Bar Bus, linked to the local coffee shop where many of the students undertake work and life skills experience, before observing the outdoor sports and games area and seeing the Forest School lessons outside and students' art work.
The Countess also made use of remote learning technology, speaking virtually to all the younger year groups at the school's Tower Road site online, hearing how they have embarked upon their new term of learning, full of positivity and happiness at being together again. The visit culminated in the presentation of a cake made specially by one of the school's Teaching Assistants for World Teachers' Day and to mark
UN Space Week, and by being invited to sign the Visitors' Book by Chair of Governors, Claire Cookson.