28th April 2023
| Royal Visits to Surrey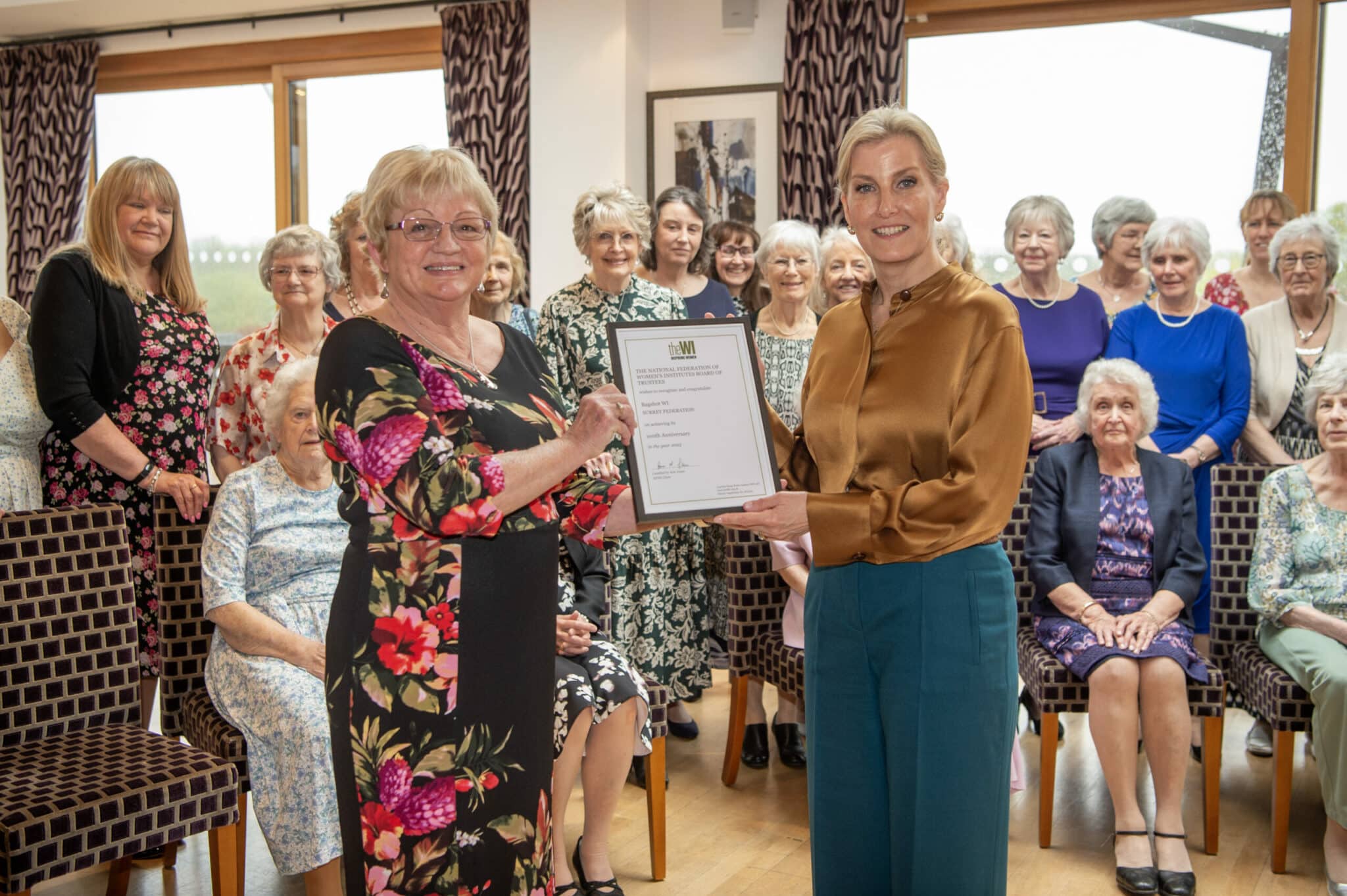 HRH The Duchess of Edinburgh joins Bagshot Women's Institute's Centenary Anniversary Celebrations
Happy 100th Birthday to Bagshot WI! Bagshot WI celebrated their 100th birthday with an afternoon tea in the presence of Bagshot WI member HRH The Duchess of Edinburgh.
The Duchess also presented Bagshot WI's 100th NFWI Birthday Certificate to the Vice-President, Ms Rita Freeman.
Bagshot WI was founded on the 24th of April 1923. It is a warm, friendly, welcoming and caring WI with around 35 members ranging in age from mid 50s to early 90s.
The event was been planned to celebrate the Centenary, an amazing feat which few WIs manage to achieve. The tea gave the members the opportunity to celebrate this amazing achievement, which of course has only been made possible by the members attending.
The event also celebrated the work of the very many members of Bagshot who over the last 100 years who have kept this much valued institution alive, particularly during times of national crisis, whether it be the Second World War when members knitted items for the ship they adopted, the minesweeper HMS Bagshot to the Covid-19 pandemic, where members not only supported each other, but gave significantly of their time and efforts to initiatives that supported the members of their community and the local hospital.