5th March 2019
| Royal Visits to Surrey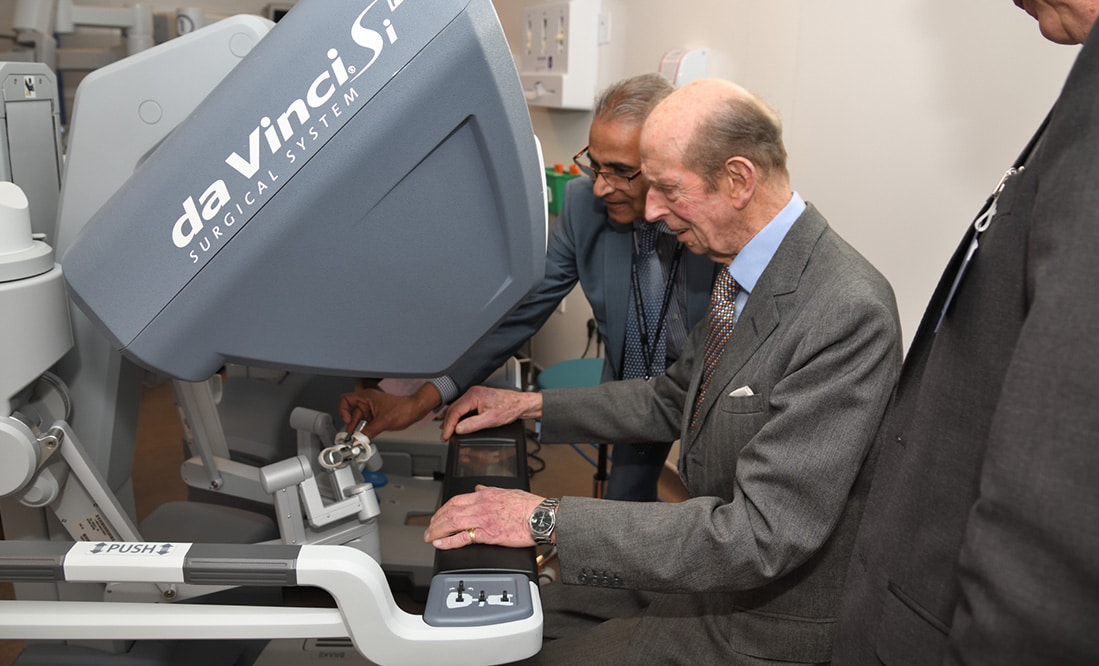 HRH The Duke of Kent opened the new Stokes Centre at Royal Surrey County Hospital
HRH The Duke of Kent opened the new Stokes Centre for Urology at Royal Surrey County Hospital in Guildford. Believed to be the largest NHS investment in Urological services for a decade, it is the only stand-alone building in the UK purpose built for Urology patients. His Royal Highness was given a guided tour by Consultant Urological Surgeon, Professor Stephen Langley, one of the world's leading prostate cancer specialists, before unveiling a commemorative plaque. The £6 million Centre – part-funded with £3 million from more than 9,000 community donations through the Prostate Project – will deliver cutting edge treatment and research for patients from across Surrey and demonstrates what can be achieved when the community and the local hospital work together.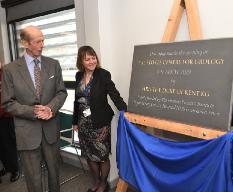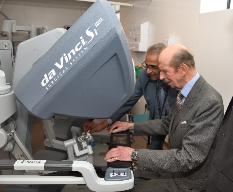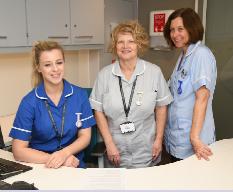 Woking-based Harvey Water Softeners, the UK's largest manufacturer of water softeners and a holder of the 'Made in Britain' marque, received the Queen's Award for Enterprise in Innovation in 2018. The company was founded in 1978 by Harvey Bowden, and it was his development of the first compact, non-electric block salt HV3 Water Softener (to solve the problems of limescale build-up) that won this Enterprise in Innovation Award. HRH The Duke of Kent toured the Woking factory where he was shown the intricacies of the manufacturing process, before making the presentation and joining in a celebration with some of the 300 management and staff.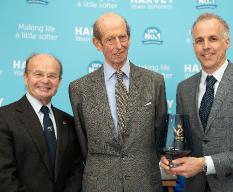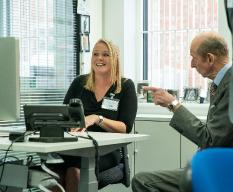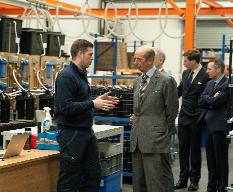 Egham Orbit, the £20 million flagship community hub that offers a wide range of sports, health and wellbeing activities and has been designed with a focus on inclusivity, was officially opened by HRH The Duke of Kent. Managed by Achieve Lifestyle – a charitable community leisure trust – under lease from Runnymede Borough Council, the aim is to improve community wellbeing and provide wider access and opportunity for the whole community. Egham Orbit is home to Runnymede's first public swimming pool that has two pools with floors that can be slowly raised or lowered, and is working closely with local disability swimming group, Egham Constellations to provide accessible facilities for their sessions.