13th November 2018
| Royal Visits to Surrey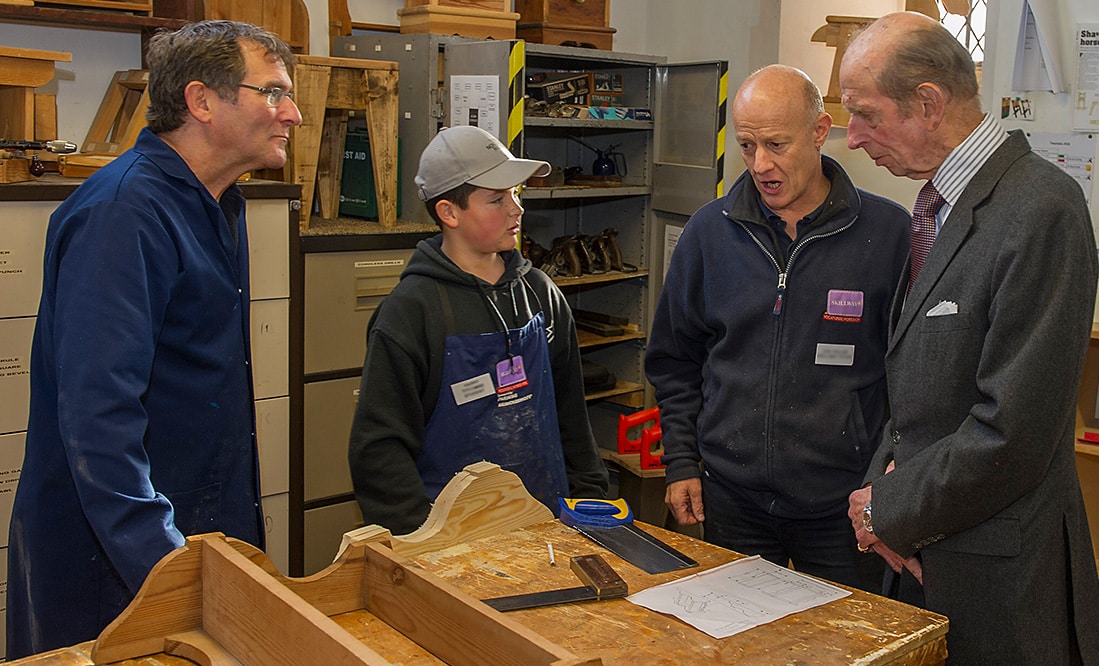 HRH The Duke of Kent presented Queen's Award for Voluntary Service to Basingstoke Canal Society and visited Skillway (above) and Zone3
HRH The Duke of Kent presented the Queen's Award for Voluntary Service to the Basingstoke Canal Society, in recognition of the work done by its volunteers to help restore and maintain this waterway for the benefit of the local community and visitors alike. The Duke had formally opened the Canal when restoration was completed in 1991 and now this presentation took place at the Canal Centre at Mychett, with around 60 Society volunteers representing the many hundreds who have helped over 50 years. The glass trophy was presented to Kevin Redway, one of the Society's longest serving volunteers. The Royal visitor was also introduced by the Chairman of the Canal Society, Philip Riley, to some of the 200 currently volunteering.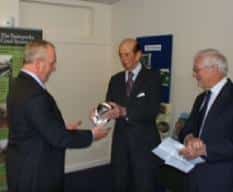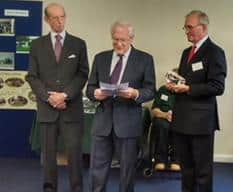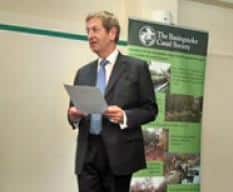 Next, His Royal Highness visited The Old Chapels in Godalming to join the 21st anniversary celebrations at Skillway, a charity that trains and motivates disadvanted and disengaged young people in practical workshop skills –carpentry and joinery; metalwork and basic engineering; and stonework. The Duke also enjoyed seeing the students' hands-on creativity in the creative arts studio. Staff, tutor volunteers and pupils had the opportunity to share the positive impact of the Skillway experience, and the specialist tutors provided demonstrations of the practical skills that are taught to students who may be struggling with the academic formality of a school education.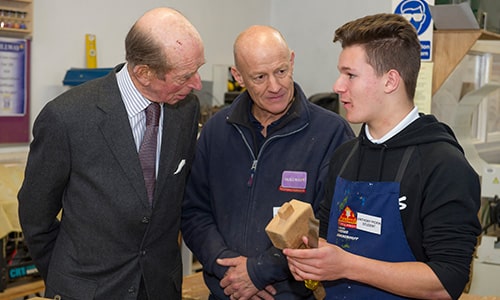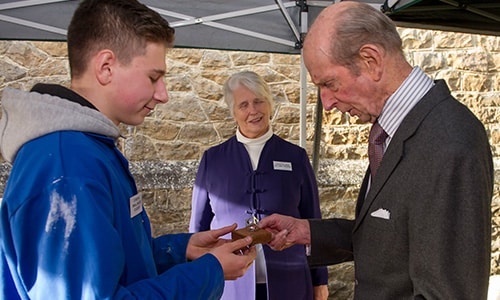 At Zone3 in Merrow, Guildford, His Royal Highness presented the Queen's Award for International Trade to the company's young founder, James Lock. From a single hot-desk at Loughborough University (where James studied), Zone3 has grown organically to become Europe's leading triathlon and swimwear brand. The Duke met the staff team and heard that rapid success has been achieved by a deep-rooted passion for endurance sports, an athlete-centric approach to garment creation, and the belief that every product should offer market leading performance, innovation and functionality.