26th June 2020
| Covid-19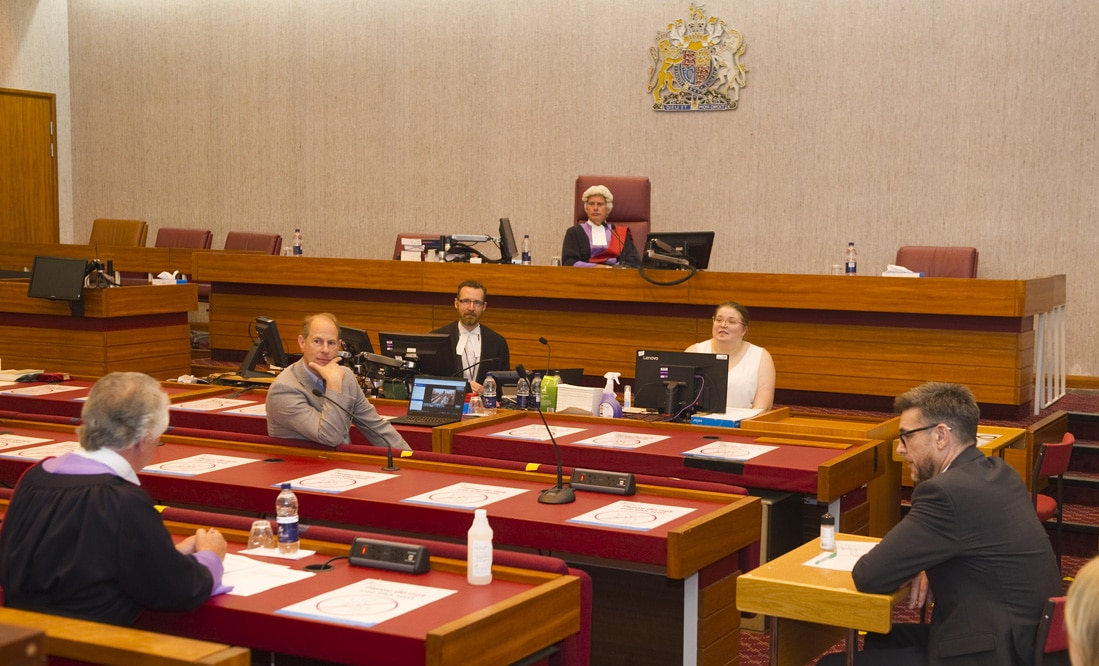 HRH The Earl of Wessex Discusses Covid-19 Measures At Guildford Crown Court
HRH The Earl of Wessex paid a visit to Guildford Crown Court on Friday 26th June to see how the staff and judges have kept the court operating through Covid-19 and the recovery measures put in place to enable the court to resume jury trials.
The Earl was able to see how the court has been adapted to meet the Government social distancing requirements and talk to the staff and judges who kept the court running through lockdown. During lockdown, there were just seven members of staff and two working from home.
The Earl learned how they were able to run hearings remotely using Skype for Business until the new in-house Common Video Platform was launched.
He was shown the measures that had been put in place to ensure the cleanliness of the court achieved the very high standard required to minimise risk and give court users the confidence that their safety was properly protected.
Through the lockdown period it has not been possible to run jury trials, however, The Earl's visit coincided with Guildford Crown Court firmly entering the Recovery phase, having just re-started jury trials. At Guildford, two jury trial courts can be run under the current social distancing requirements alongside a further list court to deal with case management, sentencing and appeals.
HRH and the Lord- Lieutenant also observed a video hearing demonstration through the court's Common Video Platform which had been developed and deployed in record time to enable the court to operate remotely. HM Prison High Down demonstrated the video platform's particular value in providing vital remote hearings. Finally, The Earl heard from partner agencies and judges in the Family, Magistrates and Civil courts during a remote video conference, all of whom have faced different challenges during the lockdown.