23rd February 2017
| Royal Visits to Surrey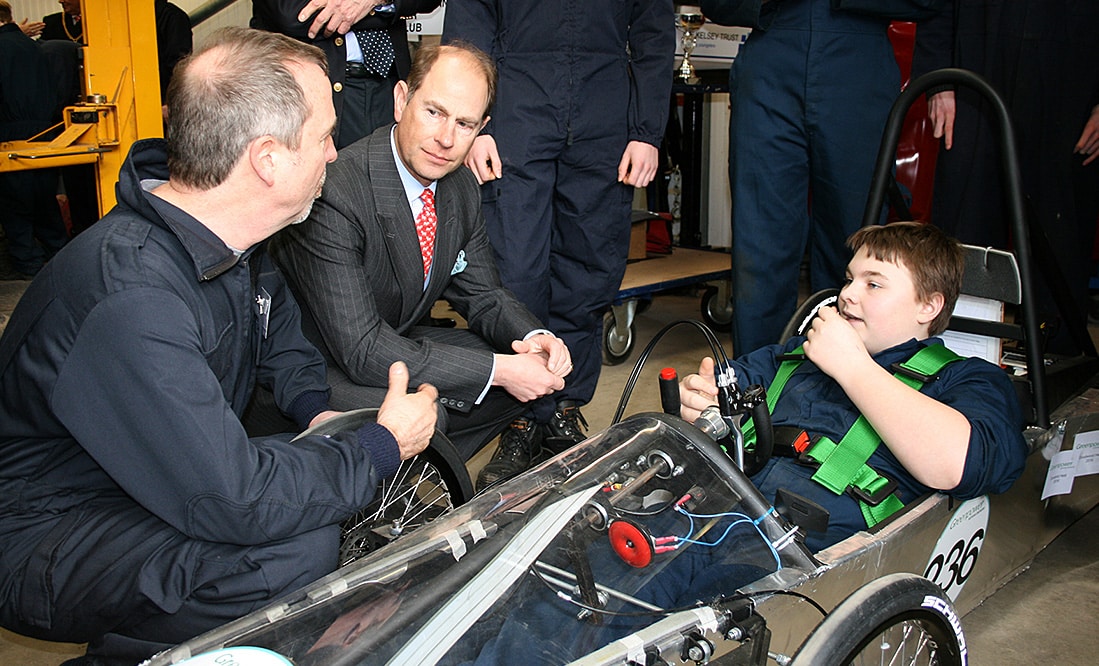 HRH The Earl of Wessex visited four Surrey organisations in one day
HRH The Earl of Wessex visited four Surrey organisations on one day, travelling to Leatherhead, Albury and Guildford, starting with the Leatherhead Youth Project (LYP) and the Community Foundation for Surrey to hear more about the work undertaken by both organisations. LYP hosted the event at All Saints Church in Leatherhead, where The Earl met young people and staff linked to the Project, including those who attend the BFree after school drop-in hub, and students who benefit from LYP one to one mentoring. HRH was taught how to make coffee by the Allsaints Coffee Shop team, a group of young apprentices who run the LYP on-site social enterprise. Community Foundation for Surrey staff, trustees, donors – and groups supported by the Foundation – were also presented to The Earl of Wessex. By working with donors who want to give back to their local communities, the Community Foundation awards grants to disadvantaged individuals and voluntary groups that provide vital services for people in need – over £1 million was distributed to local communities in 2015-2016 alone.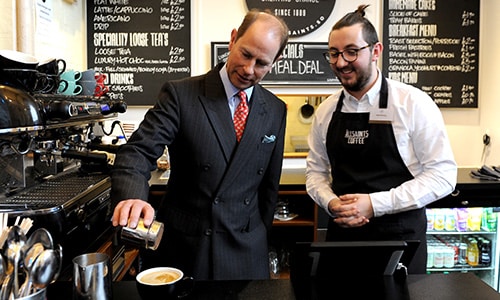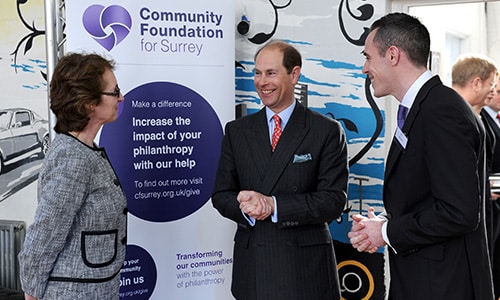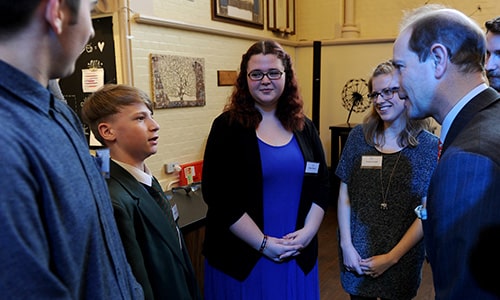 Next on The Earl's itinerary was a visit to the GASP Motor Project Workshop at Albury, where young people from across the social divide take part in programmes of basic engineering and motor mechanics in ways that re-engage them with learning. He met the GASP team – staff, volunteers and Board trustees and advisers – together with stakeholders and funders. But mostly, he talked with students from St Peter's School in Guildford and Woking High School working on four-stroke engines; girls and boys from Bishop David Brown at Sheerwater, gaining workplace experience in the GASP Industry-Linked programme with Stanhope-Seta at Chertsey and Woking Community Transport; and pupils from Broadwater School at Godalming and its COIN Centre, where sessions have been delivered by the charity's Mobile Unit. Six enthusiastic young people who regularly attend the GASP evening programme in their free time talked HRH through the electric kit cars they have built and raced – at Goodwood and Dunsfold – over the past year. And HRH met GASP alumni now embarking on apprenticeships, university and college courses, thanks to what they have learnt with GASP.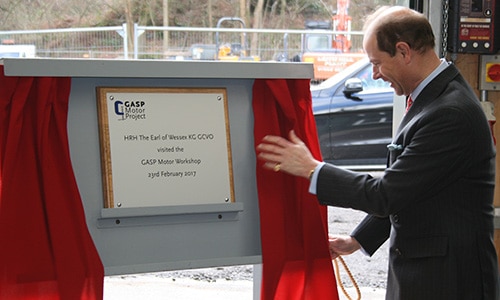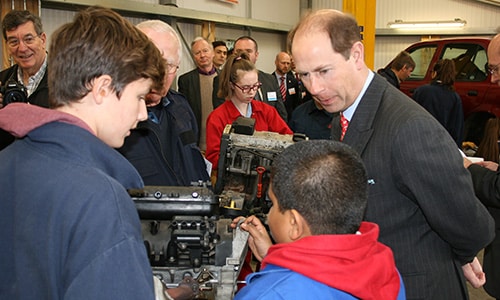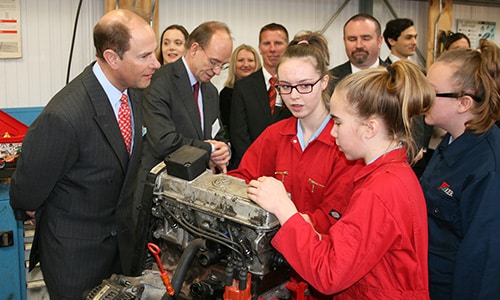 From there, the roar of the greasepaint beckoned at the Yvonne Arnaud Youth Theatre in Guildford, where The Earl watched an excerpt of Guildford School of Acting's current main stage production of Guys and Dolls. He also received a tour of the set for Roald Dahl's The Witches in the Mill Studio and met the young cast and youth theatre team. In a busy visit schedule, HRH observed the youth theatre working with students from King's College, Guildford on a project to create a piece of theatre about the perceptions and reality of their locality, which will go on tour. Later, he learnt about the Guildford Aspire project, a Guildford Borough Council initiative to involve the Youth Theatre in deprived areas of the borough in ways that promote the belief that 'every person matters'.