25th September 2020
| Covid-19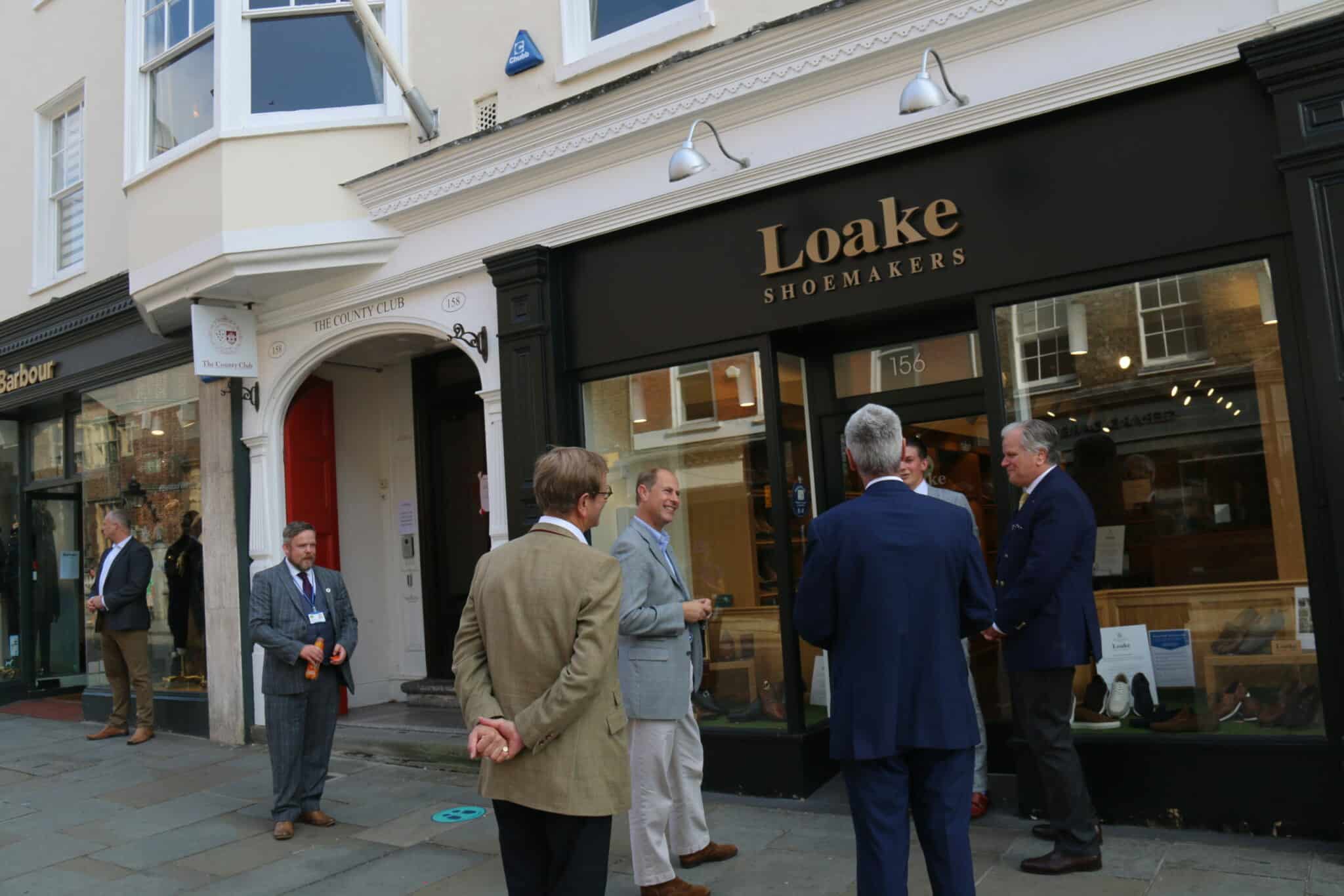 HRH The Earl of Wessex visits Guildford High Street
On Tuesday 22nd September HRH the Earl Of Wessex came to Guildford to find out at first hand issues retailers are facing and as to how the recovery of the High Street is progressing. After being greeted by the Lord Lieutenant of Surrey, Michael More-Molyneux they went to The County Club for a briefing. Kevin Lorimer, The General Manager of The County Club and Chairman of Experience Guildford greeted them.
In the meeting room the CEO of Experience Guildford presented by Zoom on the issues facing retailers. It was then out onto the High Street to talk direct to the retailers. First shop was Barbour, a substantial independent retailer, and then on to Loake, again an independent retailer.
Steve at KOKO hairdressers greeted HRH in style and talked about how the recovery was going. Next up was Partissan Cheese where Mike presented the Earl with a cheese hamper.
Finally HRH stopped at a stall holder selling local produce before reaching the bottom of the High Street. here the Earl learned about how Friary Street has turned into a thriving foodie street.