4th February 2020
| Royal Visits to Surrey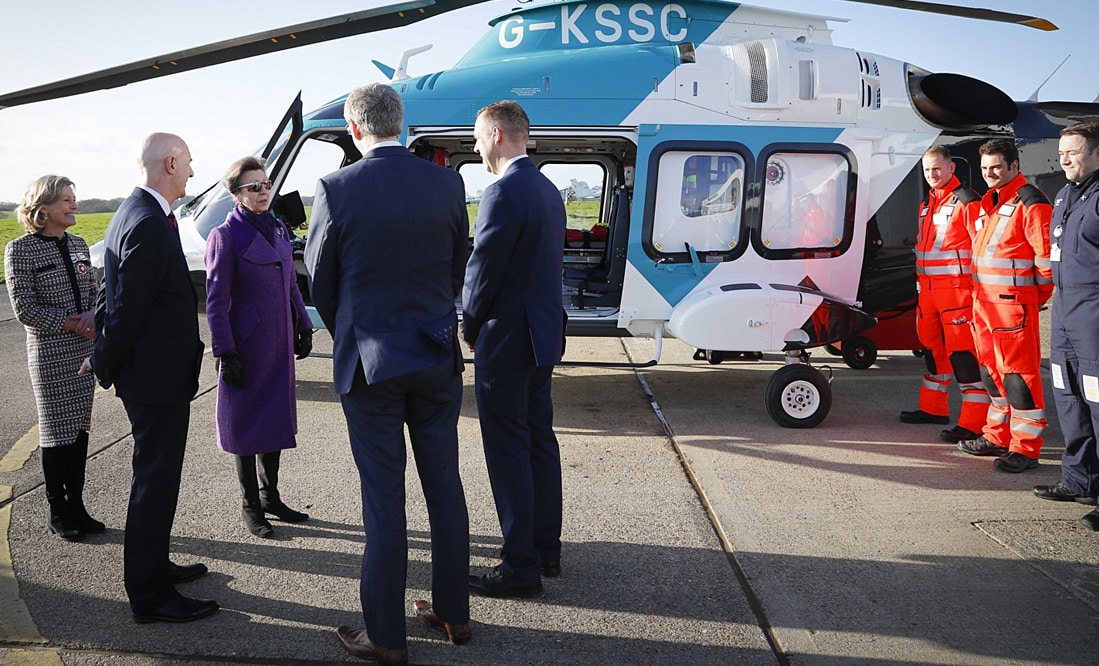 HRH The Princess Royal visits the Air Ambulance Kent Surrey Sussex team, and the school of Veterinary Medicine at the University of Surrey
HRH The Princess Royal visited the Air Ambulance Kent Surrey Sussex (AAKSS) team at Redhill Aerodrome to mark the 30th Anniversary of AAKSS – renowned for leading in the research and innovation of pre-hospital emergency care. The Princess Royal heard that AAKSS is the only UK air ambulance service to fly 24 hours a day and seven days a week. Serving 4.8 million residents across South East England, it is a world leader in the provision of helicopter emergency medical services. She was shown the new technology and training facilities that now allow the AW169 aircraft to operate in weather conditions that previously had proved impossible to navigate, and the new aircraft cabin that enables the highly skilled crew to deliver more specialist inflight care to seriously injured or ill patients. Her Royal Highness completed the visit by unveiling a plaque to mark the 30th anniversary and talked with volunteers, fundraisers and patrons of the charity.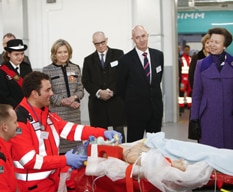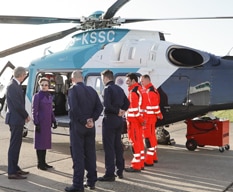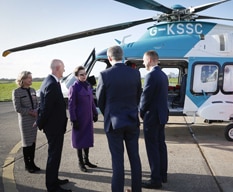 The Princess Royal celebrated another anniversary when she visited the British water engineering company, Biwater International. At the company's Dorking headquarters she unveiled a plaque and toured an exhibition that highlighted milestones and showcased key projects in Biwater's 50 years of providing sustainable water and wastewater treatment solutions to clients across the world, to improve the lives of millions. The company has completed over 25,000 projects in 90+ countries in both rural and urban environments. Biwater's Chairman, Sir Adrian White, welcomed The Princess Royal, saying: "With the world's water resources diminishing and the challenges of global warming, we look forward to continuing our service to communities around the world that will protect the environment for generations to come."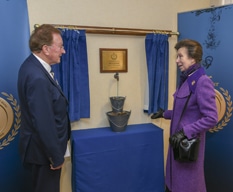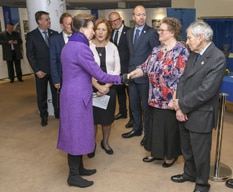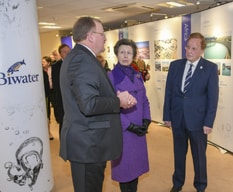 Finally, at the University of Surrey the Royal visitor met staff and students during her tour of the School of Veterinary Medicine, where she observed its leading animal pathology work, including a post-mortem examination of a horse, and officially opened the Large Animal Clinical Facilities. These resources provide students with hands-on, state of the art teaching aids and simulation models to refine their practical skills and reach a high level of confidence and proficiency before working with real animal patients. More than 600 students are now training as veterinarians at this £45m Surrey facility, attracted to the unique teaching model that enables final year students to undertake clinical training placements in veterinary workplaces around the UK.