14th July 2020
| Covid-19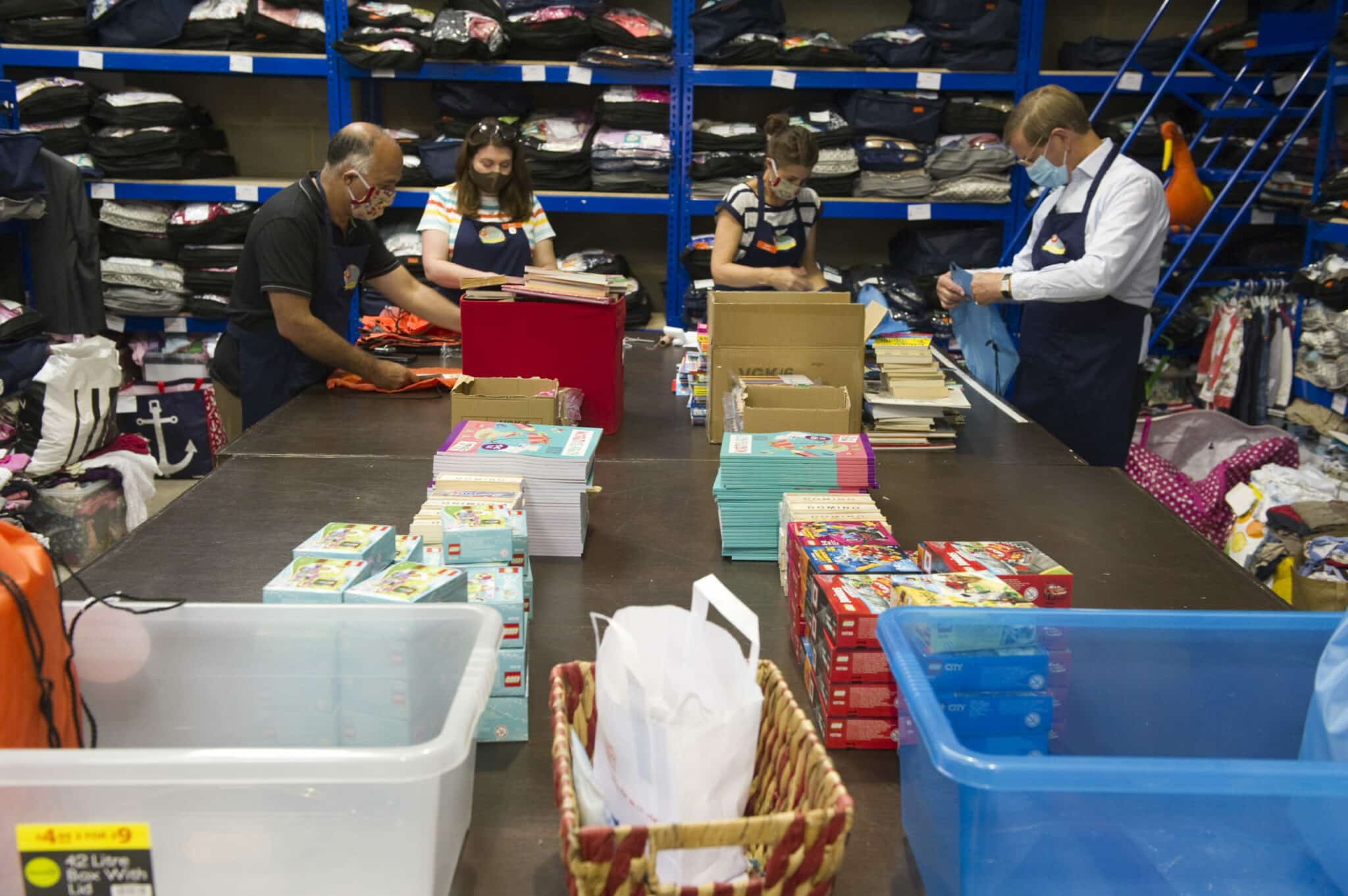 Lord- Lieutenant and High Sheriff pack activity bags at Stripey Stork, Reigate
On Tuesday 14th July Mr Michael More-Molyneux, the Lord Lieutenant of Surrey, and Mr Shahid Azeem DL , the Surrey High Sheriff, visited the Stripey Stork at their Reigate warehouse.
Nicola Dawes , General Manager of the Stripey Stork Charity, explained that throughout the COVID-19 crisis, the baby bank which provides equipment and clothes for local families in need, had responded to the increased demand on their service. Over 1000 'crisis packs' with items like nappies, stationery and activity packs had been distributed in addition to the core service the charity provides across Surrey and beyond.
She told the Lord- Lieutenant that discussions with local schools and referral partners had identified 'holiday poverty' as a key concern for the upcoming summer holidays with even more families in financial crisis this year. Stripey Stork had therefore taken referrals for summer activity bags – reusable waterproof drawstring bags filled with age-appropriate colouring books, stationery, puzzles, games, outdoor activities and reading books. She explained that they expected to distribute some 500 bags over the coming weeks.
So on Tuesday, kitted out with one of the Stripey Stork aprons each, the Lord -Lieutenant and the High Sheriff assisted the volunteers by making up 60 summer activity bags.
For more information on the work Stripey Stork please visit https://stripeystork.org.uk/