26th June 2020
| Covid-19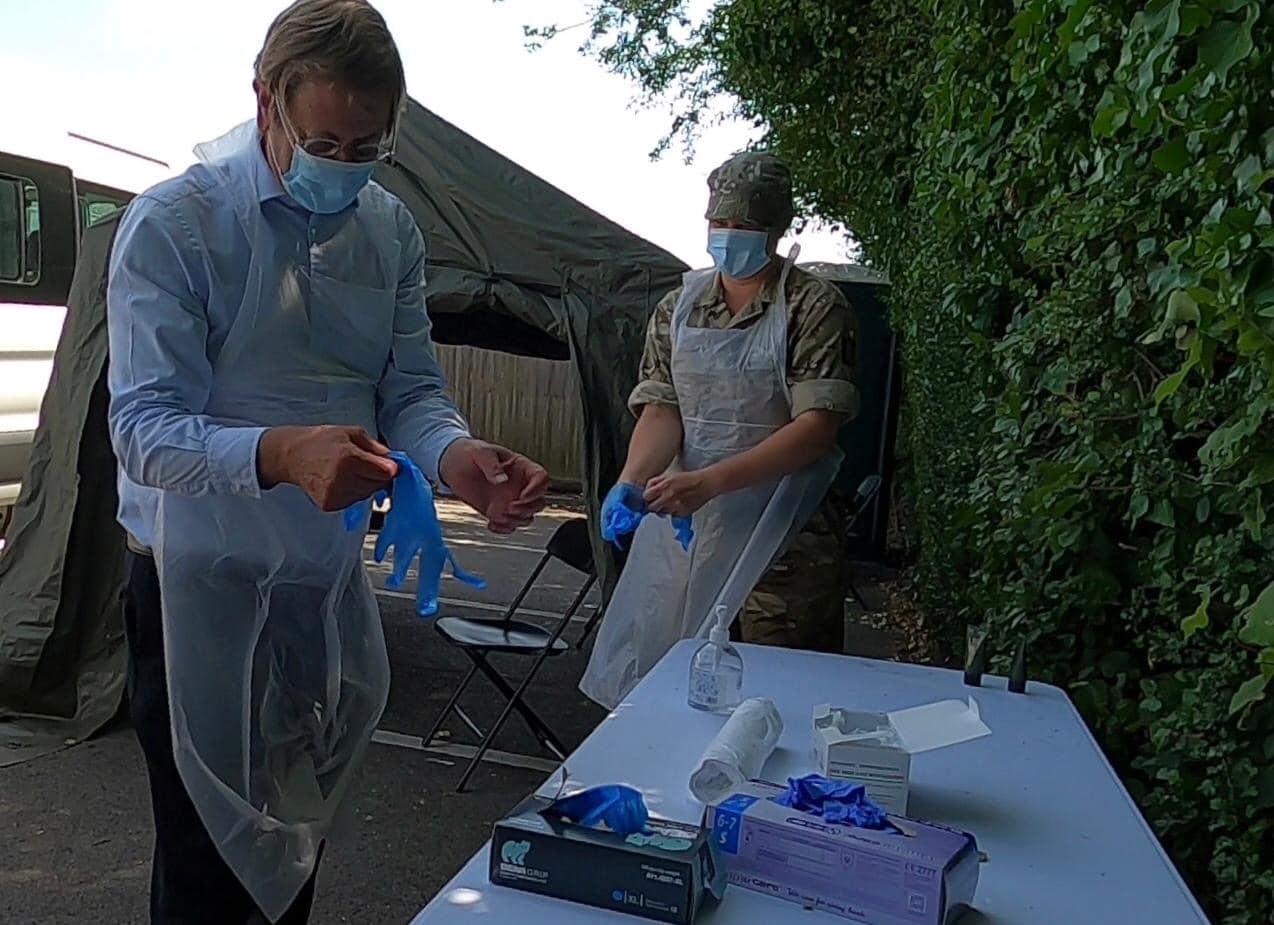 Lord Lieutenant Supports The Princess of Wales's Royal Regiment Mobile Testing Unit
The Princess of Wales's Royal Regiment was joined by the Lord- Lieutenant Michael More-Molyneux at a Mobile Testing Unit in Camberley on 26th June.
The 4th Battalion The Princess of Wales's Royal Regiment has been mobilised for a 3 month period on Op RESCRIPT (the military contribution to support the cross governmental response to COVID-19).
The visit was an opportunity to find out more about the vital role of Mobile Testing stations in combating COVID-19. He learned that teams of 12 had been trained to provide deployable self-administered testing and had been deployed to 52 sites in the south east and enabled almost 15,000 tests. Additionally, the Team had trained other military units to administer the task including Royal Navy personnel aboard HMS Prince of Wales and the Royal Air Force.
After being shown by soldiers how they delivered testing Mr More-Molyneuxs aid; "The work of our local Reserve forces has provided vital support for communities across Surrey. It was a great privilege to both observe them performing this skilled work at first hand and to express our gratitude for the crucial work that they are conducting".
The Princess of Wales's Royal Regiment is known as the Tigers and is an infantry regiment for London and the South East of England.