24th April 2023
| Royal Visits to Surrey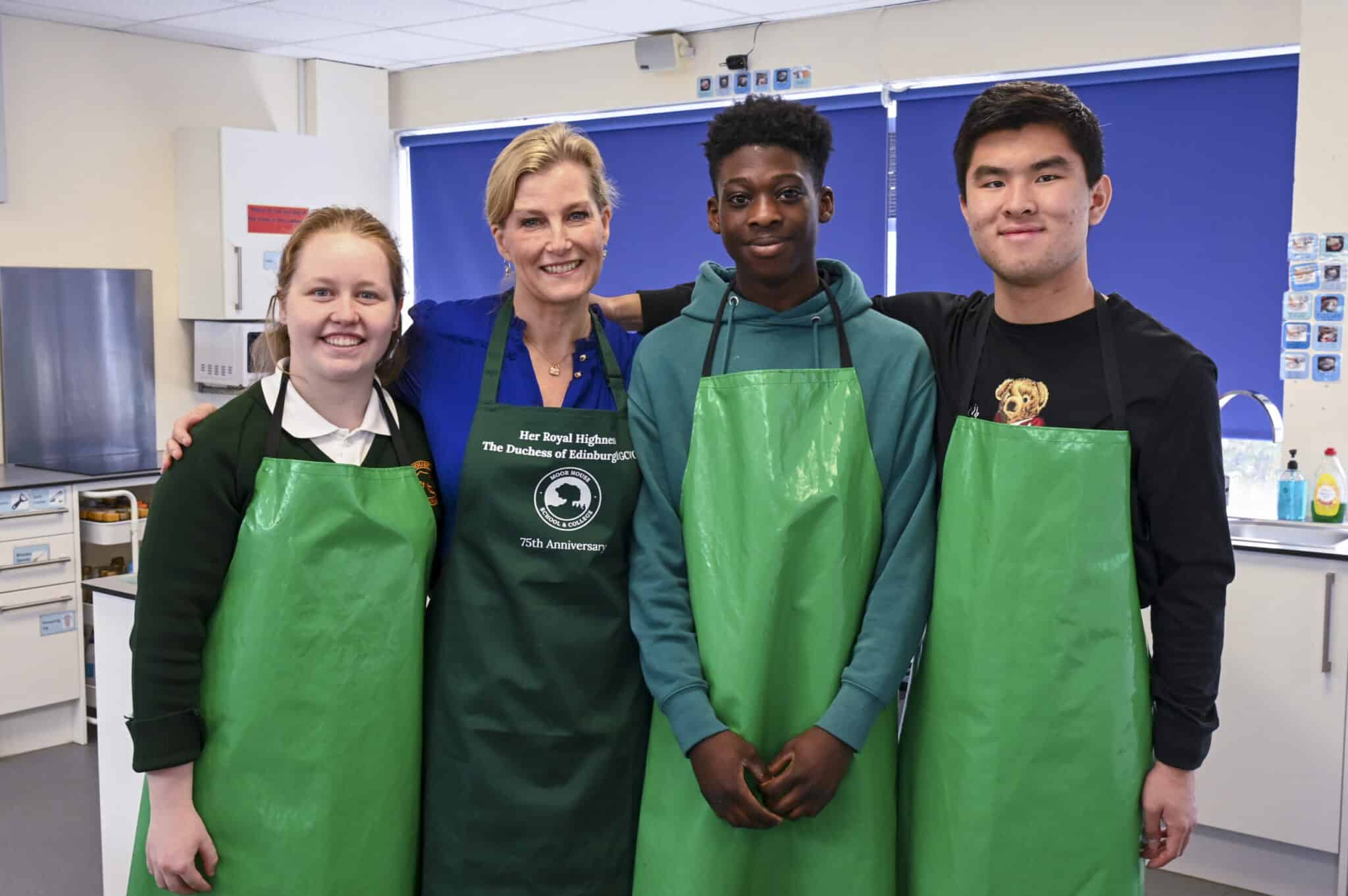 Moor House Therapy and Specialist Teaching Hub officially opened.
Moor House Therapy and Specialist Teaching Hub officially opened.
Moor House, a specialist school and college for children and young people with language disorders based in Hurst Green, Oxted, celebrated the official opening of the new Therapy and Specialist Teaching Hub with a visit from their Patron, Her Royal Highness The Duchess of Edinburgh. Moor House is one of the few schools in the country specialising in supporting children with Developmental Language Disorder (DLD).
The new building which includes a dedicated sensory room, provides vital space for specialist Speech and Language Therapy, Occupational Therapy, as well as versatile teaching spaces. Her Royal Highness, who has been Patron to Moor House since 2003, was received by Deputy Lieutenant of Surrey, Mr Peter Lee, who presented Moor House Principal, Mrs Helen Middleton and Chair of Trustees and Governors, Mr Stuart Dennison to Her Royal Highness. Prior to opening the building officially, Her Royal Highness joined a year 11 Food Studies lesson and iced cakes with the students. She then spent time in Key Stage 2 where she helped with the creation of a collage. Following this she took refreshments in the college-run café where she met students and members of the local community who offer volunteering and work experience placements to the sixth formers. After meeting therapy dog, Bourbon she joined a group of year 7 children who were practising their whittling skills as part of Forest School curriculum. Finally, she observed Speech and Language and Occupational Therapy sessions in the new Ultrasound Therapy, Sensory and Fine Motor Skill rooms.
Helen Middleton, Principal of Moor House School & College, said: "It was a great honour to welcome HRH The Duchess of Edinburgh to Moor House today, show her a glimpse of the work we do and invite her to open our new Therapy and Specialist Teaching Hub. We are extremely proud of the outcomes our students achieve. Demand for places remains high because of the extraordinary difference we are making to the lives of young people with DLD. Our new building is vital in ensuring we can support more students and continue to provide life-changing education and therapy to the highest standards. It would not have been possible without the generosity of individual donors, trusts and foundations, and the support of the whole Moor House community, so my thanks also to everyone who has played a part in making this superb facility a reality."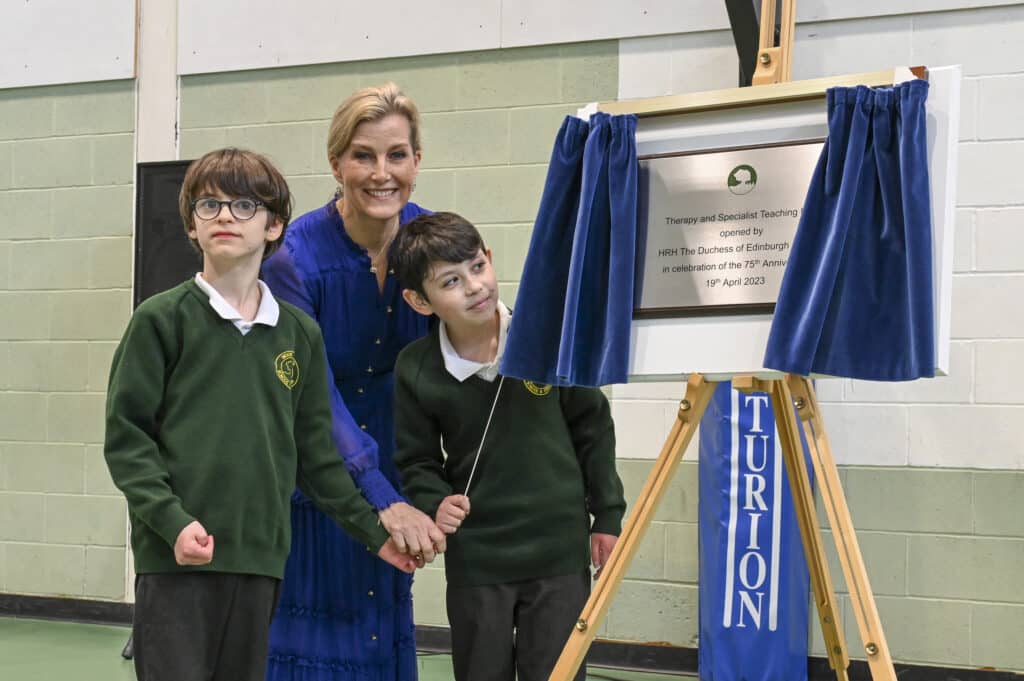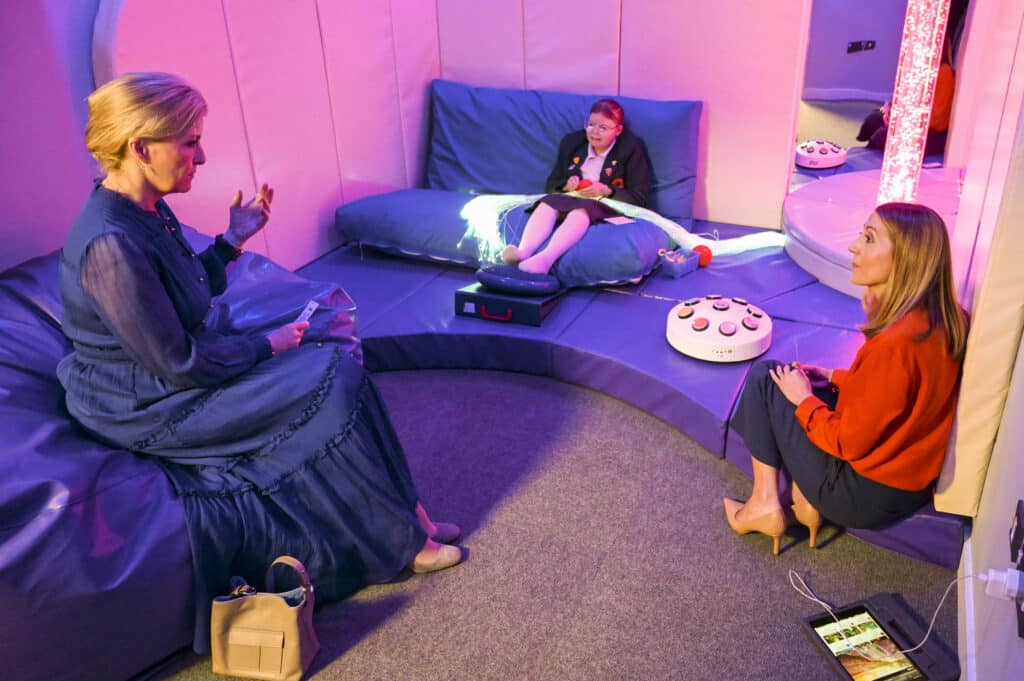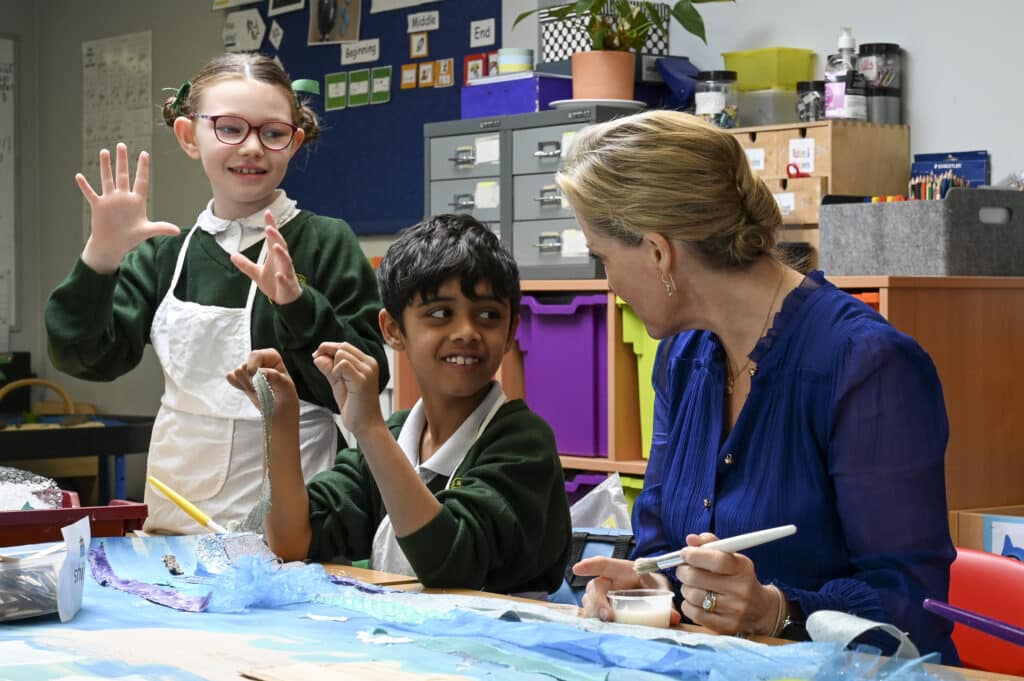 Photos: Andy Newbold