3rd June 2021
| News in your area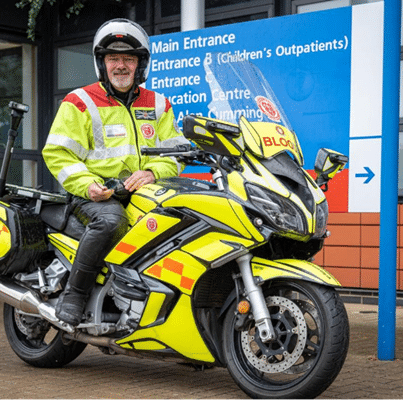 SERV Surrey & London receives Queen's Award
Volunteers from SERV Surrey & London have received the prestigious Queen's Award for Voluntary Service 2021. This charity, made up entirely of volunteers, providing a professional, efficient service to the community, at no cost to the NHS. This year it celebrates its 40th anniversary.
SERV S & L consists of motorbike riders, car drivers, controllers and fundraisers, and the team represents a variety of people from many walks of life. These volunteers transport blood products, urgent samples and medical supplies, along with donated breast milk, to hospitals and milk banks across Surrey & London. They also carry out a daily delivery of blood to Air Ambulance Kent Surrey Sussex.
SERV supports the regular delivery rounds of the NHSBT and also operates throughout the night. Impressively, the volunteers provide this service free of charge to the NHS, and this releases more money for patient care. The Award they have won is the equivalent of the MBE for volunteering.