6th October 2020
| Covid-19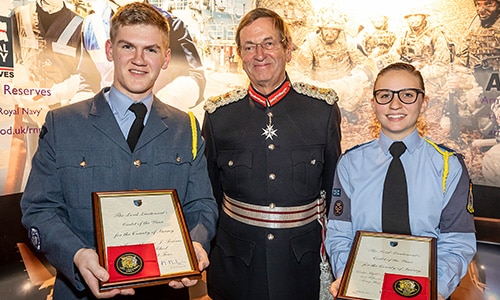 Surrey Views: Young People And The Future
In a year of unprecedented change, Surrey Views this months focuses on young people, their future and what this means for Surrey.
In our podcast we hear from Cadet Warrant Officer Jess Dennington and Cadet Warrant Officer James Perkins, both Lord-Lieutenant's Cadets on working with the Lord Lieutenant and their own ambitions for life ahead.
In our blog, Professor Paul Layzell DL, the Principal of Royal Holloway, University of London, provides his own perspective on the challenges facing young people and hopes for what might come next.
We intend blogs and podcasts to become a regular feature of the website on the Surrey Views page.