17th June 2020
| Covid-19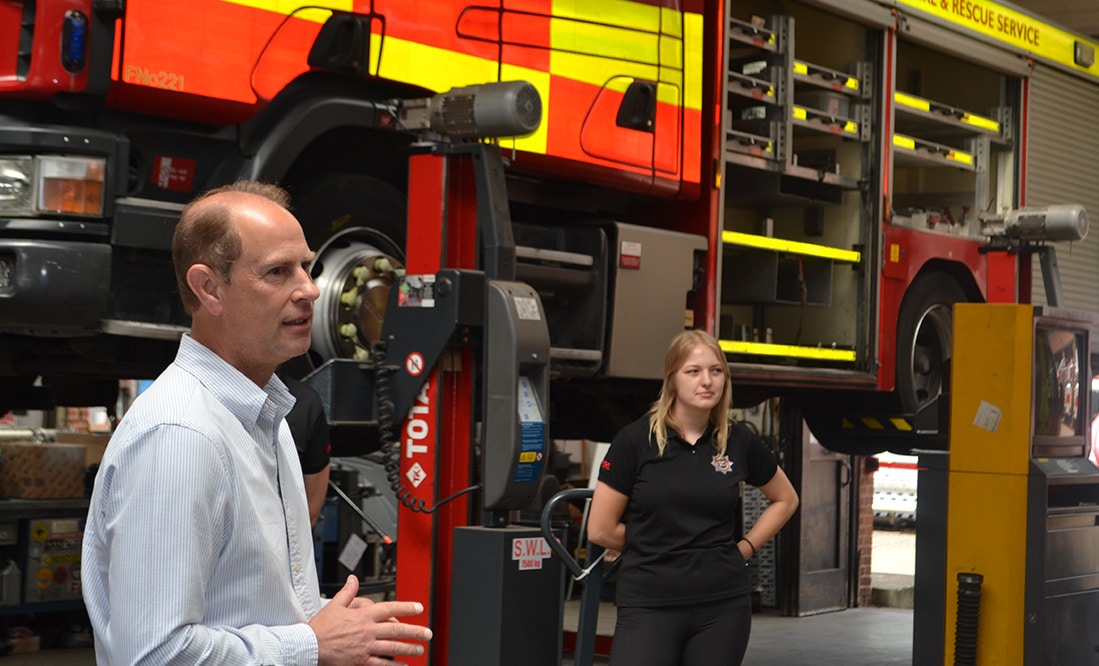 The Earl of Wessex visits team at the heart of COVID-19 emergency response
The Earl of Wessex met the Surrey Local Resilience Forum on 17th June, to thank fire officers, local police and council staff for their work leading the county's response to the COVID-19 outbreak. The Earl heard how the team has worked to protect the public, health services and the most vulnerable in communities.
Local Resilience Forums are partnerships between councils and public services, which plan for and respond to states of emergency at a local level. Chief Fire Officer, and Co-Chair of the Strategic Coordination Group, Steve Owen-Hughes said:
"Not only did we get the opportunity to update His Royal Highness on our response to COVID-19 so far, but The Earl of Wessex also took the time to visit Reigate Fire Station to meet our operational staff and new recruits, making the start of their new careers with us even more special."
During the visit, The Earl took part in a number of different activities including a tour of the PPE storage facility where he helped log deliveries, a virtual meeting with lead officers who are planning the Test and Trace recovery phase, and a teleconference with the Strategic Coordination Group.