2nd June 2021
| Lieutenancy News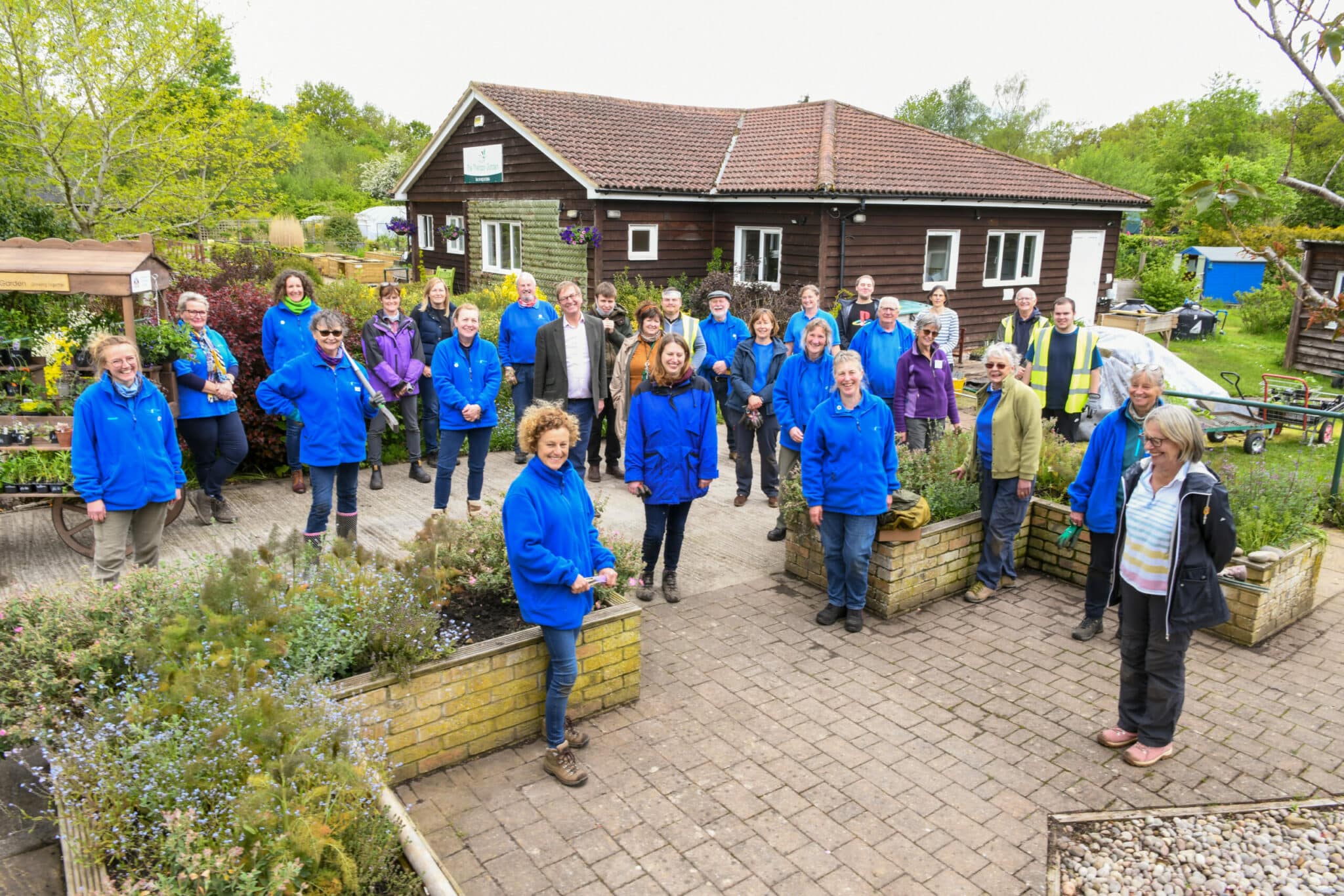 1-7 June 2021 / Volunteers' Week
Across Surrey, the 37th annual Volunteers' Week is celebrating the invaluable contribution volunteering makes in our county. This year, Volunteers' Week is also taking place during the #MonthofCommunity which aims to encourage us all to think about, and join in with, activities happening in our local areas.
This is the time to say 'thank you' to volunteers of all ages, backgrounds and ethnicities, who have played an especially key role in the past difficult year, often in direct response to the pandemic. Recently the Lord-Lieutenant and the High Sheriff 2020-21 recorded their own special Thank you to Surrey's volunteering groups, including foodbanks, hostels for the homeless, charities supporting those with special needs and, more recently, individuals involved with the rollout of the vaccinations.
As many News stories on this website illustrate, the Lord-Lieutenant has himself experienced the commitment and care demonstrated by volunteers while he has visited a range of Surrey's charities and organisations over the past year. Often he has worked alongside them in a volunteering capacity. The latest visit was to the Therapy Garden in Normandy, when he joined HRH The Countess of Wessex as an honorary member of the Garden's volunteer team. The names of the five Surrey volunteer groups who have been honoured with the Queen's Award for Voluntary Service 2021 were announced on 2nd June, the anniversary of HM The Queen's coronation.