10th March 2022
| News in your area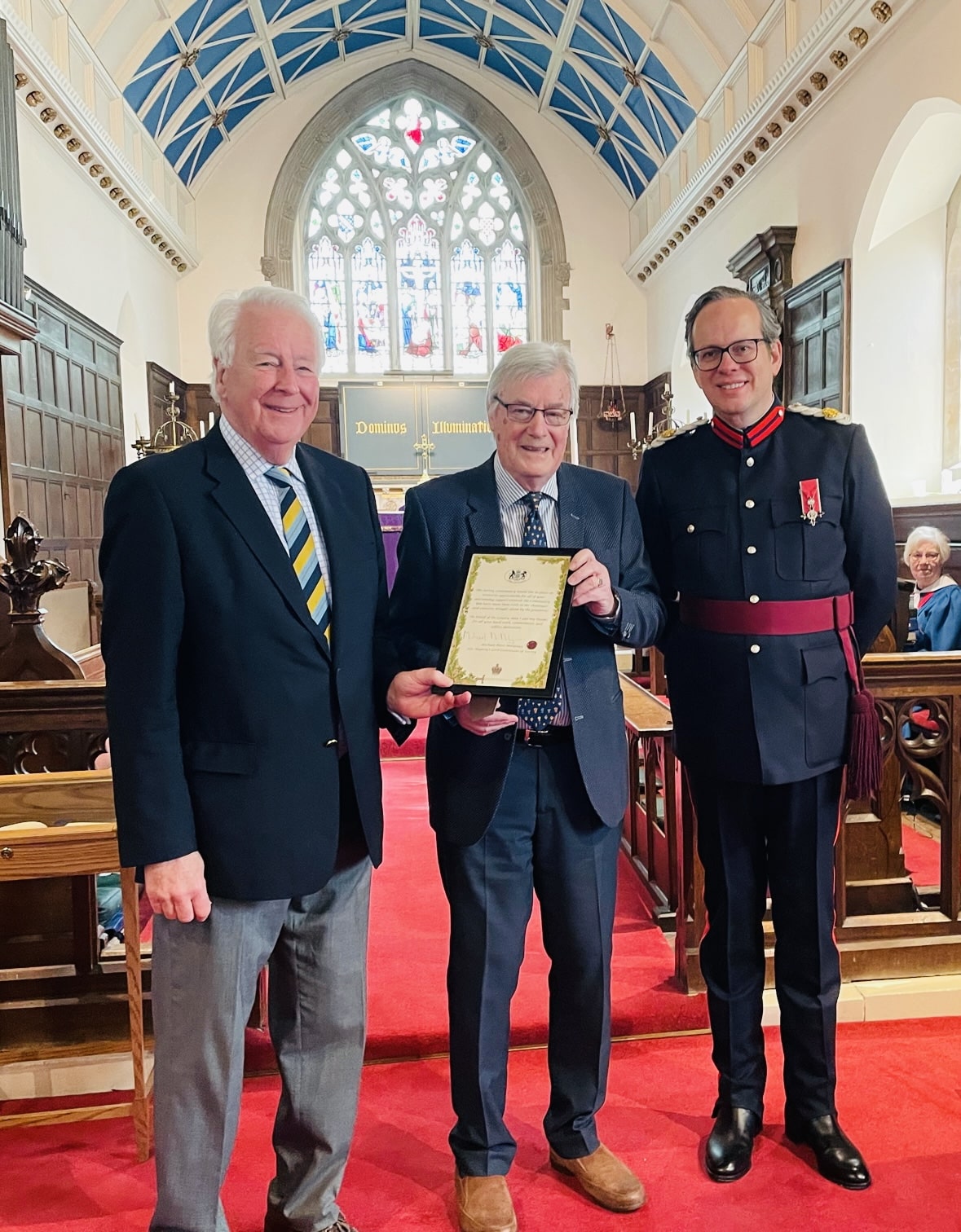 The Octagon Centre receives a Lieutenancy Certificate of Appreciation
The Octagon Centre receives a Lieutenancy Certificate of Appreciation
On Sunday 6th March, The Octagon Centre at St Mary The Virgin Church, in the parish of Headley and Box Hill, was recognised with a Lieutenancy Certificate of Appreciation.
Presented by Deputy Lieutenant Michael Hayman, the award was received by George Nixon and Roger Kitely during a service delivered by Reverend Christopher Hancock.
The recently opened Octagon Centre was made possible by a community fund raising effort that delivered £360,000. The centre has been built to provide new meeting facilities for the original Victorian Church, to make it more accessible for both religious functions and for general use by the whole community.
The Lieutenancy acknowledged the immense community effort and involvement, which has delivered such a wonderful new resource for Headley and Box Hill.